What are the Defence Capabilities of India?
India has a total of 1.4 million active army and 11.55 reserve army, as well as 20 lac Paramilitary forces. According to the World Economic Forum, Indian defense budget was $ 67 billion in 2017. In this article we have analysed India's military power.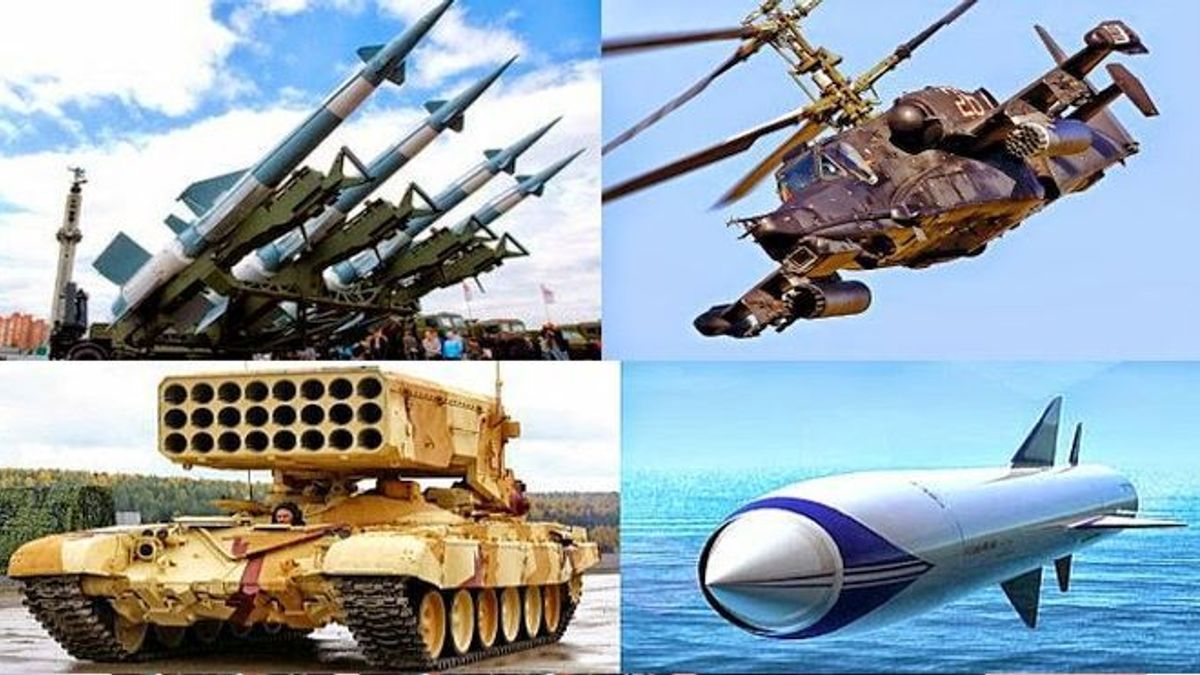 Strength of Indian Defence Sector
In terms of battle on the ground; Indian soldiers are counted among the best soldiers in the world. It would not be hyperbole to say that "If an army has English officer, American weapons and Indian soldiers then nobody can defeat this army.
Indian army is the third largest army in the world. India has a total of 1.4 million active army and 11.55 reserve forces, as well as 20 lac paramilitary forces. According to the World Economic Forum, India's defense budget was $ 67 billion in 2017.
In this article, we have analysed the military strength of India. It is worth to mention that we provided only that information which does not reveal the hidden strength of the Indian army and this information is available on the internet easily.
Comparison of the Air Force of India, China and Pakistan
Let us now know the Strength of the Army;
The strength of the Indian Army is as follows;
1. Total Soldiers: 14 lac active army and 11.55 lac reserve army and 2 million paramilitary forces
2. Tanks: 6464
3. Armoured Fighting Vehicle (AFV):6704
4. Self Propelled Guns: 290
5. Towed Artillery Vehicles: 7414
6. Multiple Rocket Launcher: 292
7. Nuclear Warheads: 110-120
As we all know, in today's world, war does not fight with hands but with the help of weapons. That's why India's army is strengthening the technological development of all the three wings of its defense forces.
India has the following Missiles:
1. Supersonic Cruise Missile BrahMos: India's most dangerous missile is Brahmos, which attacks at the speed of 4,900 km / h. It means the BrahMos can attack at the speed of around 2.8 times faster than sound.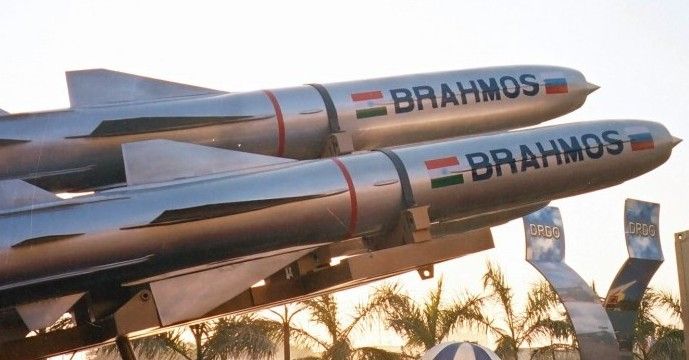 It is expected that the supersonic cruise missile BrahMos will be equipped with the advanced engine with hypersonic capability in coming 10 years and it is also expected that it will cross the speed of 7 Mac (seven times the speed of sound). One more amazing thing about this missile is that neither, USA, China nor Pakistan have more dangerous missile than BrahMos.
2. Prithvi Missile: It is an indigenously developed surface to surface ballistic missile which is capable of carrying nuclear bomb.
It has the ability to hit the surface to surface target upto 350 kilometers. This missile has the characteristic of deceiving any anti ballistic missile. With the help of this missile, India can hit the Lahore from the location of Jammu and Kashmir.
3. Agni-5 Missile: Agni-5 is an Intercontinental Ballistic Missile. This is a surface to surface missile which can hit the target upto 5000 kilometers.
Agni -5 is the most advanced missile of its series, because in terms of Navigation, Guidance, Warhead and Engine; it is better than its previous versions.
4. Arjuna Tank (MBT): Arjun Tank is named after the name of Mahabharata's, Arjun. Its target hitting accuracy is as perfect as the Arjun. Arjun is a Main Battle Tank (MBT) of third generation in the Indian army. It has been developed by India's Defense Research and Development Organization (DRDO).
The Arjun tank gets strength from the engine of 1400 Horsepower. The maximum speed of the Arjun tank is 67 kilometers per hour, although on the unbalanced routes it can run at the speed of 40 kilometers per hour.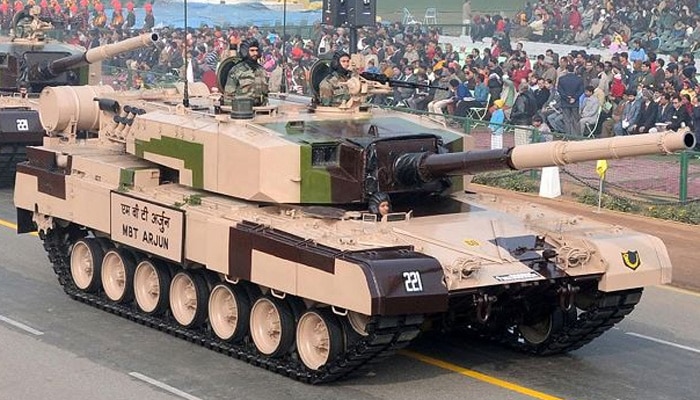 Arjuna Tank was included in the Indian Army in 2009. As of now India has approximately 248 Arjun tanks (unofficial).
5. Pinaka Multi Barrel Rocket Launcher: Pinaka is a multi-barrel launcher developed by the Defense Research and Development Organization (DRDO) for the Indian Army.
Multi-Barrel Rocket System PINAKA is an area weapon system to supplement the existing artillery gun at ranges beyond 30 kms. Its Mark-1 system can hit upto 40 kms and Mark-2 can hit upto 75 kms.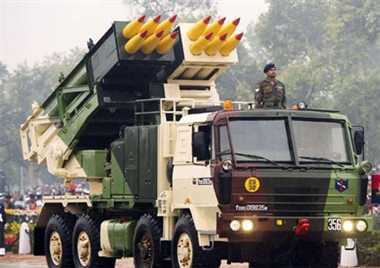 It can launch 12 high explosive rockets in 44 seconds. Pinaka had given its quick reaction services during the Kargil war and was able to neutralize the enemy's position on the top of the mountain. About 5000 missiles are being produced every year in India since 2014.
In addition to Pinaka India has purchased the S-400 Anti Aircraft System from the Russia.
Artillery: India has bought 145; Howitzer M-777 artillery/canons from the USA. The biggest plus point of this artillery is its low weight that is why it can be uplift on the hilly areas to retaliate properly.
The Howitzer is equipped with a 39-calibre barrel. Its muzzle velocity is 827m/s. The M777 has a maximum firing range of 24.7 km with standard rounds.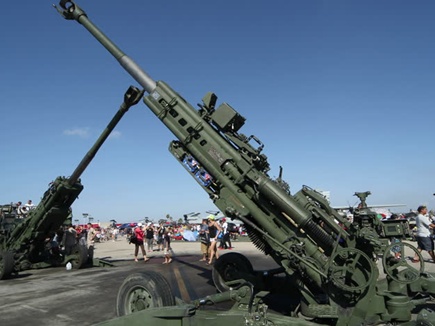 The M777 has weight of 3,745 kg and can be transported by helicopter, transporter aircraft and ship.
Nuclear Triad Capability: India is the 6th country in the world which has the capacity of Nuclear Triad. It means that India can launch nuclear attack from land, water and air.
Thus, it is clear from the above facts that India is the emerging as super power in the field of defense. As usual India can protect its sovereignty and homeland without the support of any other country.
13 Parameters to Compare India and China
Who is more powerful in the defense sector between India and China: A comparative study?