Time to prove you are the most clever person in the room with this optical illusion. Put on your thinking caps and prove that you are exceptionally observant. There is man hiding among these statues and if you can spot him within 3 seconds, you are definitely the smartest of all.
If you are confident that you always spot things no matter how cleverly they are hidden from the human eye, then take this fun optical illusion challenge to test your intelligence.
Optical Illusion Challenge: Can you catch the man hiding among statues in 3 Seconds?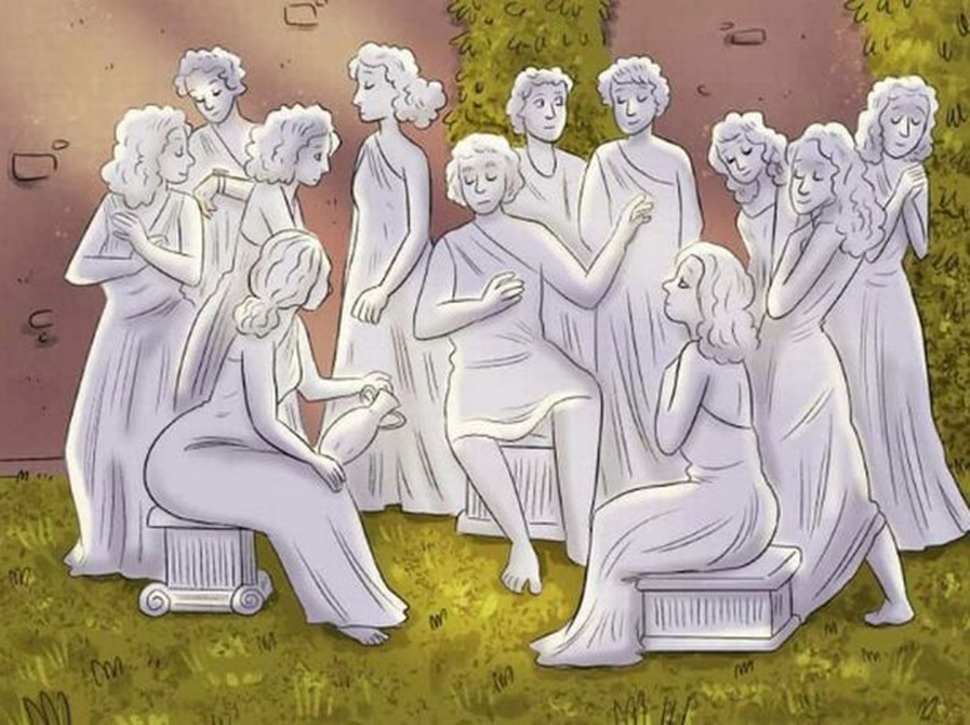 Image: Bright Side
Here, we have a fun and challenging optical illusion that asks you to spot a man hiding among these statues. At first glance, it may look like there are only statues but there is more to what meets your eye.
The illusion is mind-boggling which requires exceptional attention to details. Look for patterns such as eyes, nose, and mouth. What clothes they are wearing? What are they doing? Don't be afraid to think outside the box.
Also Read: What Your Nose Shape Says About Your Personality?
If you can spot the hidden man in this optical illusion, you can improve your attention to detail, pattern recognition, and spatial reasoning skills. These skills can be helpful in many areas of life, both inside and outside of school and work.
Look closely at the image.
Did you spot the man hiding in this optical illusion in 3 seconds?
Bravo! You are among the 1% clever people who solved this optical illusion. What does this mean? You possess high levels of visual awareness, strong focus and concentration, able to block out distractions and to focus solely on the image and noticing irregularities in images.
Also Read: How You Make Your Fist Tells About Your Secret Personality Traits
Optical Illusion Find the Hidden Man Answer
However, if you are still wondering where the man is hiding in this optical illusion. Do not worry, we shared the answer below. Look carefully again at the picture, you will notice that the man is hiding in the back towards the left side of the picture. The man is looking at his wrist watch to see the time which proves he is the human in this picture.
Did you enjoy this optical illusion?
Also Read: Mini Crossword with Answers
Also Read: There are 13 hidden animals in this optical illusion! Can you spot them all in 10 seconds?
Also Read: There is a mistake in this living room, only 'geniuses' can spot it in 3 seconds!