Rare Disease Day 2023: Date, Theme, History Significance, Celebration & More
Rare Disease Day 2023: Rare Disease Day is observed on the last day of February. The day aims at spreading knowledge and awareness about the lesser-known and found diseases.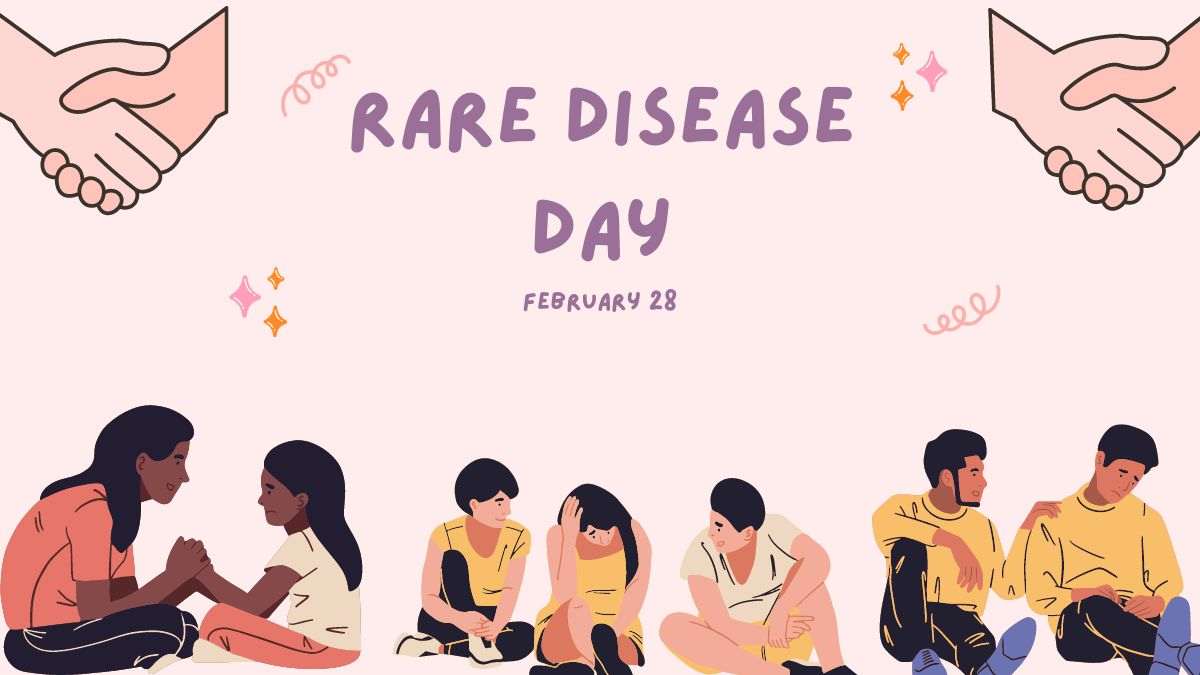 Rare Disease Day 2023
Rare Disease Day 2023: Rare Disease Day is observed on the last day of the month, which is 28th February this year. The purpose of Rare Disease Day is to raise awareness of rare diseases among the general public and to motivate decision-makers and researchers to consider the needs of people who are affected by rare diseases.
Tomorrow it's #RareDiseaseDay 2023!

💡 Light up at 7 pm wherever you are to raise awareness for people living with a rare disease!

🏛️ Find a monument being lit up near you: https://t.co/LRb1IGhZBZ

🏠 Find out how to light up your home: https://t.co/S0PNzbafDo#LightUpForRare pic.twitter.com/ZXywyedgLJ

— Rare Disease Day (@rarediseaseday) February 27, 2023
What is a Rare Disease?
A rare disease is a disease that affects a small percentage of the population. In some parts of the world, an orphan disease is a rare disease for which there isn't a market big enough to get funding and support for finding treatments unless the government offers financially advantageous conditions for developing and marketing such treatments.
Rare Disease Day 2023: Theme
This year 2023, Rare Diseases Day 2023 theme is "Share Your Colours". It is an appeal to patients, governments, world leaders, and other interested parties in positions of power to end the stigma associated with people who have rare diseases and to work together to increase awareness of the difficulties these patients face.
Rare Disease Day 2023: History
The day was created in 2008 by the European Organisation for Rare Diseases to increase public awareness of illnesses that go undiagnosed or untreated. That organization claims that while there are numerous days devoted to people with specific diseases (such as AIDS, cancer, etc.), there had not previously been a day for representing those affected by rare diseases. Additionally, the organization claims that social networks to support people with rare diseases and their families are inadequate. The National Organization for Rare Disorders organized 200 patient advocacy groups for rare diseases in the United States in 2009, and organizations in China, Australia, Taiwan, and Latin America also spearheaded efforts to coordinate events and publicize the day in their respective nations.
On the other hand, the European Organisation for Rare Diseases (EURORDIS) organized the first Rare Disease Day, which took place on February 29, 2008, in a number of European countries as well as in Canada through the Canadian Organization for Rare Disorders. The date was selected because February 29 is a "rare day," and 2008 marked the 25th anniversary of the United States adoption of the Orphan Drug Act.
List of Bank Holidays in March 2023
Rare Disease Day 2023: Significance
The main goal of Rare Disease Day is to increase public and political awareness of rare diseases and how they affect patients' lives. Additional focal points for the observation include:
Rare Disease Day increases public awareness of rare diseases while motivating researchers and policymakers to attend to the needs of people who are affected by rare diseases.

Since the majority of rare diseases are incurable and many go undiagnosed, raising awareness of them encourages people to consider the possibility of discovering a treatment.

The quality of life for many people around the world has improved as a result of significant global advancements in rare disease policy over the years. And the credit goes to the constant struggles and practices observed on Rare Disease Day.
Thousands of events, ranging from races and walks to art exhibits and workshops, have taken place every year since the establishment of Rare Disease Day. Rare Disease Day participants hold events, gatherings, and campaigns in addition to participating in walks and press conferences, organizing fundraisers, and mass-writing to elected officials. These gatherings are held to draw attention to decision-makers and motivate social change.