Sustainable Development: Background, Definition, Pillars and Objectives
Sustainable Development (SD) refers to that development which meets the needs of the present without compromising the ability of future generations to meet their own needs.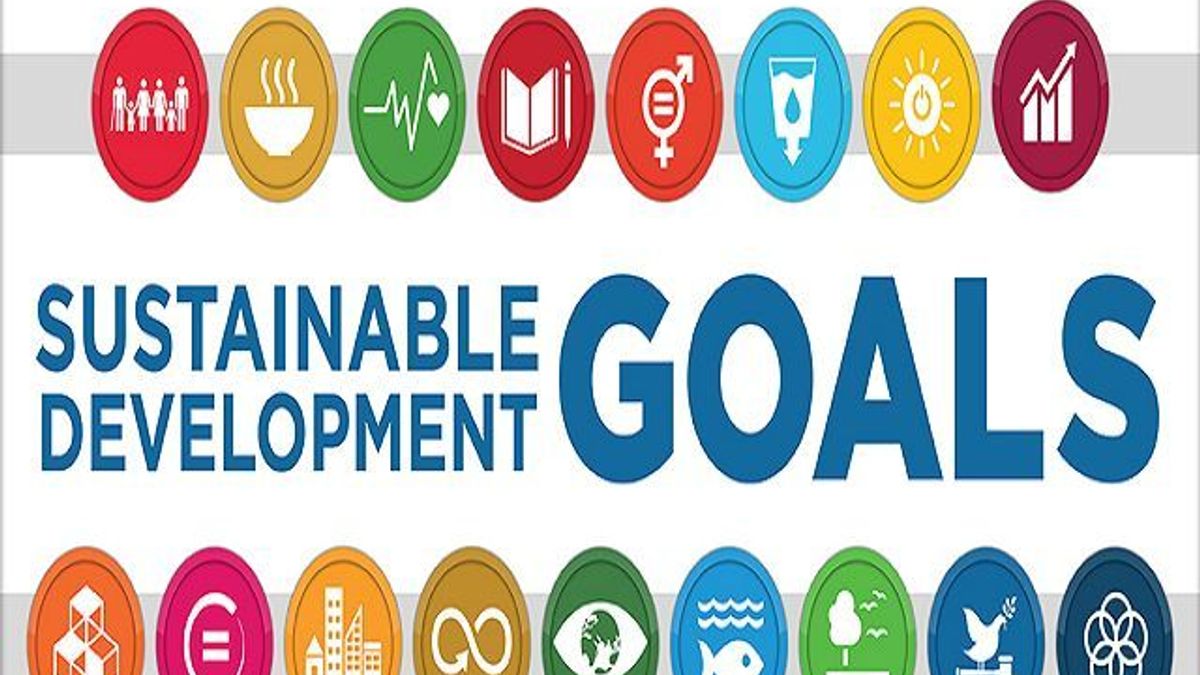 Sustainable Development Goals
The term Sustainable Development was used by the Brundtland Commission which has become the most often-quoted definition of Sustainable Development: "Development that meets the needs of the present without compromising the ability of future generations to meet their own needs".
Sustainable Development ties together concern for the carrying capacity of natural systems with the social challenges faced by humanity. As early as the 1970s, "sustainability" was employed to describe an economy "in equilibrium with basic ecological support systems". Ecologists have pointed to The Limits to Growth.
The concept of Sustainable Development has in the past most often been broken into three constituent parts: Environmental sustainability, Economic Sustainability and sociopolitical Sustainability.
Green Development is generally differentiated from Sustainable Development in that Green development prioritizes what its proponents consider to be environmental sustainability over economic and cultural considerations. Proponents of Sustainable Development argue that it provides a context to improve overall sustainability where cutting edge Green Development is unattainable.
Inclusive green growth is the pathway to Sustainable Development. It is the only way to reconcile the rapid growth required to bring developing countries to the level of prosperity which they aspire, meet the needs of the more than nearly 1 billion people still living in poverty, and fulfill the imperative requirement of a better Global Environment.
Three Pillars of Sustainability
The three pillars of sustainability are a powerful tool for defining the Sustainable Development problem. This consists of three parameters: Economic, Social, and Environmental pillars. If any one pillar is weak then the system as a whole is unsustainable. Two popular ways to visualize the three pillars are shown in the figure below:
Why this is Important?
Social Sustainability
Social Sustainability is the ability of a social system, such as a country, family, or organization, to function at a defined level of social well-being and harmony indefinitely. Problems like war, endemic poverty, widespread injustice, and low education rate are symptoms of a system that is socially unsustainable.
Environmental Sustainability
Environmental Sustainability is the ability of the environment to support a defined level of environmental quality and natural resource extraction rates indefinitely. This is the world's biggest actual problem, though, since the consequences of not solving the problem now are delayed, the problem receives too low a priority to be solved.
Economic Sustainability
Economic Sustainability is the ability of an economy to support a defined level of economic production indefinitely. Since the Great Recession of 2008 this is the world's biggest apparent problem which endangers progress due to environmental sustainability problem.

What are the Objectives and Functions of World Bank?
Difference between Minimum Guarantee Scheme (MIG) and Universal Basic Income (UBI)