Which country has the strongest passport in the World and why?
Passport is a document that is very important for travelling from one country to another. Do you know which country's passport is the most strongest or the best and the reason behind it. Let us study through this article.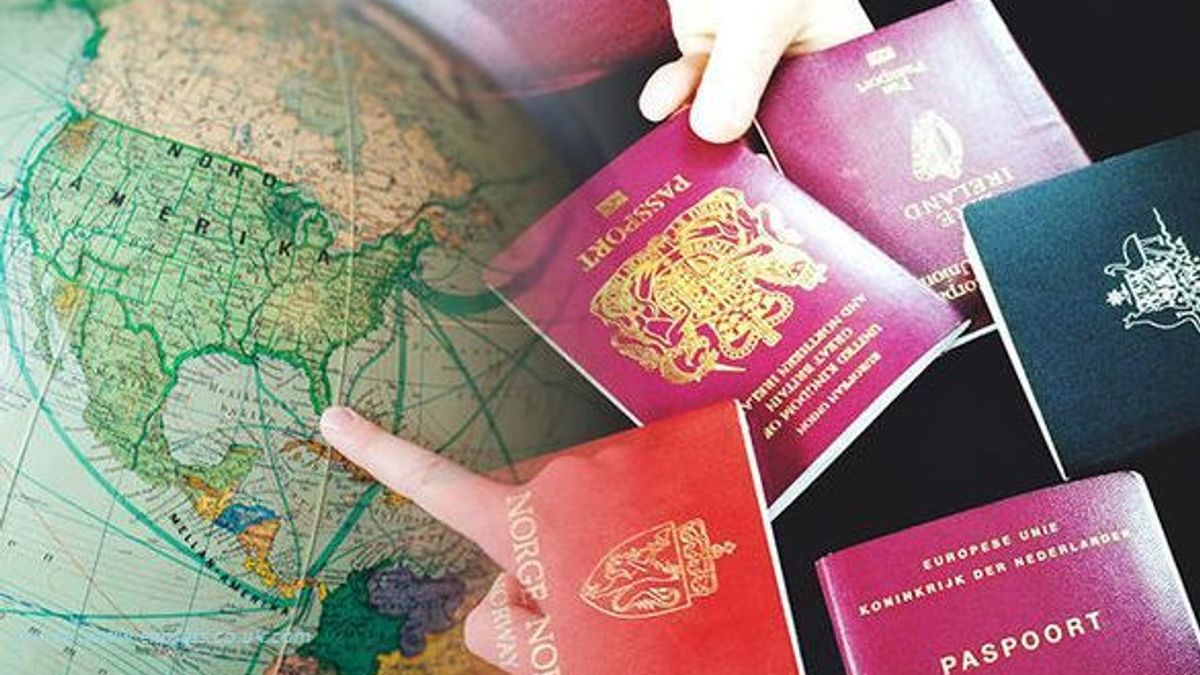 Which country has the strongest passport in the World and why
Passport is an important document that helps us to travel from one country to another. So, we can say that passport is a travel document which is issued by the government of the country. It certifies the holder's identity and citizenship and entitled them to travel to and from foreign countries. Do you know which country's passport is best or strongest in the world and why? Let us study through this article.
Which country's passport is the most powerful and why?
According to the report of the American Advisory firm Henley Passport Index, 2018, the passport of Japan has been considered as the most powerful and best in the world. Let us tell you that the strongest passport means the citizen of a country can travel without visa to many countries. The ranking of any passport is determined on the basis of the accessibility of passports based on the passport's ability to travel visa-free to other countries, or apply for a visa on arrival, a visitor's permit or an electronic travel authority (ETA).
The Henley Passport Index ranks the travel documents based on data from the International Air Transport Association, a trade association of international airlines. Henley & Partners, a London-based residence and citizenship planning firm, formally announces rankings annually.
According to the Henley Passport Index report, citizens of Japan have now an easy access to 190 countries of the world without visa. India's rank is 81 according to this report. Singapore is second and its rank is 189. Third place is shared with Germany, France and South Korea with its citizens able to enter 188 countries without a prior visa. Fourth place is shared with Denmark, Finland, Italy, Sweden and Spain with 187 rank. Fifth place is shared with Norway, United Kingdom, Austria, Luxemburg, Netherland, Portugal and United States with rank 186.
Let's now study about Japan's passport?

Source: www.scmp.com
Top 10 largest Airports in the World
As, we know that Japan passport is a travel document issued to the citizens of Japan to enable them to travel other countries or outside Japan. In 1866, the first travel document for overseas travel by Japanese citizens was introduced near the end of Tokugawa Shogunate. These documents took the form of a stamped "letter of request" which allows Japanese citizens to travel abroad for business and for academic purposes. The word "passport" was formally applied in Japanese language in 1878 and in 1900 the first regulations governing the usage of Japanese passports were introduced. In 1926, the first modern form of Japanese passport came and the first ICAO-compliant, machine-readable Japanese passports were introduced in 1992.
Types of Japan passport

Source: www.axisatl.com
Ordinary Passport: Normal Japanese citizens are issued.
This passport is issued in two different lengths of validity: five and ten years. Passport of only five years is issued to Japanese citizens of the age of 19 years, while 20 years of age or older can choose either five year (blue) or ten years (red) passport for different registration fees.
Official Passport: Issued to members of the National Diet and public servants.
Diplomatic passport: Issued to members of the Imperial Family, diplomats and their family members and high-level government officials.
By convention, the Emperor and Empress of Japan do not hold a passport.
Let us tell you that all Japanese passports issued after 20 March 2006 are biometric passports.
Biometric passport contain information about the passport holder face image as well as finger and palm print. Each passport also includes personal identification number. Except, an emergency passport, all other passports in Japan are biometric. All passports are now issued with 32 KB or 512 KB memory chips. Chips correspond to the ISO 14443 type B standard and have Basic Access Control. The chip is designed to prevent an unauthorized access. In this chip, information such as the name of the passport holder, nationality, birth date, passport number and the image of the passport holder's face will also be stored. The chip is embedded in the passport booklet's centre page.
Do you know that Japanese passports have an Imperial Seal of Japan inscribed at the centre of the front cover, with the Japanese characters reading Nipponkoku Ryoken inscribed above in seal script and its English translation JAPAN PASSPORT in Latin letters below the Seal. Ordinary passport is valid for five years, which is of dark blue cover and those valid for 10 years are of crimson-coloured covers. In addition, the official passport has a dark green cover and a diplomatic passport contains a dark brown cover.
Japanese passports are printed in both Japanese and English languages, except the note of caution that is found at the end of the passport and is printed in Japanese only. This note contains information about what the bearer should know when encountering various situations in a foreign country.
According to Japan's Foreign Ministry, Japanese new passports will be proposed in 2019. The woodblock print artwork will be there in these passports i.e. the Japanese passport will consists of the art of Katsushika Hokusai, one of the Japan's most famous and well-known painter and wood artist.
What if India has two Time Zones?
What is the difference between RuPay Card, VISA Card and Master Card?