World Password Day 2019: History, Types and Significance
Every year World Password Day is celebrated on first Thursday of May and it remind us about the importance of protecting ourselves through strong passwords. This day also help people to improve passwords that they use for their online accounts and provide sources to learn more about cyber security. Let us study more about World Password Day, importance of password, cyber security etc. through this article.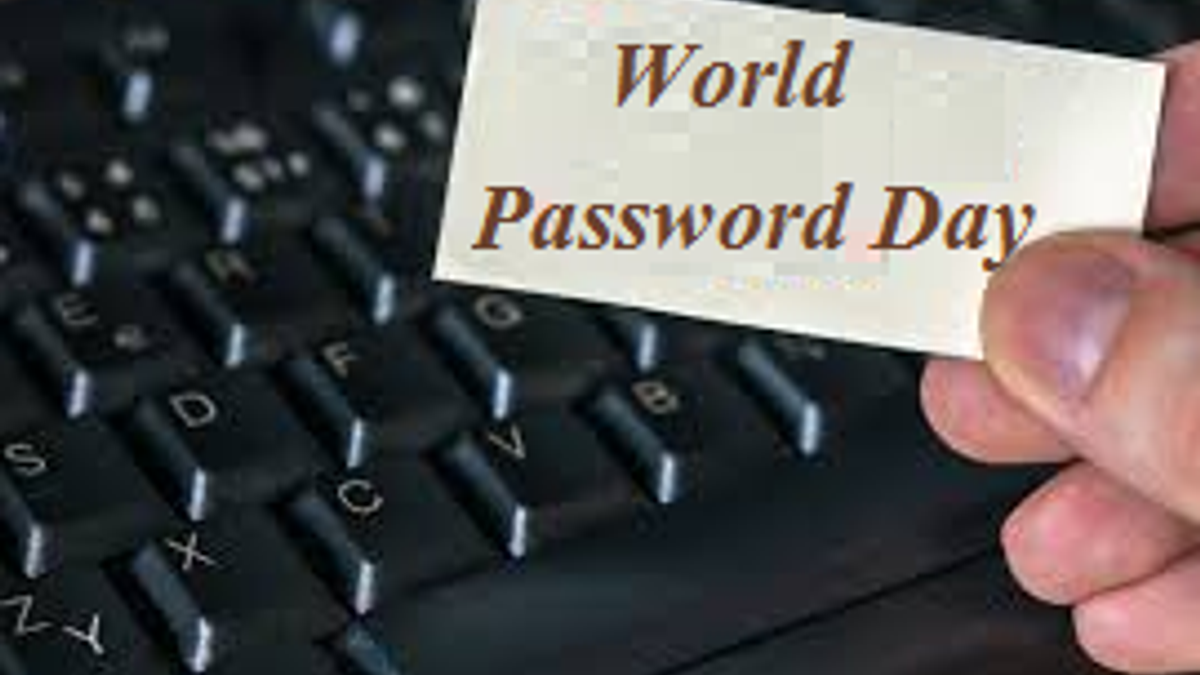 World Password Day 2019
We can't ignore that most of the things these days are digitalised. We use internet banking and several other modes to pay bills, shopping, etc. So, digital protection is important in our daily life. Sometimes it is like protecting our identity on the web forum. Every single person has at least one password in digital world, for receiving and sending emails, for using social media platforms etc.
World Password Day: History
Mark Burnet the security researcher first encouraged people to have a "password day", where they update important passwords in his 2005 book Perfect Passwords. Intel Security was inspired by his idea and took initiative to declare first Thursday of May as World Password Day in May 2013. So, this day raise awareness about the need of password security.
What is Cyber Crime and how it is increasing day by day?
Why to have strong password is necessary?
According to one of the research, 50% of the population connected with digital world and uses the same password for multiple accounts. This type of keeping same passwords behaviour puts accounts at risk of being hacked. Do you know that when data breach happens, the credentials of login are sold to the cybercriminals on the darknet? Further, these criminals try to use login credentials to access as many accounts as possible because they know that mostly people use the same password for multiple accounts.
Also, study says that mostly people use weak passwords that are easy to crack. Cybercriminals take advantage to brute force their way into accounts. This is also known as brute force attack. In this type of attack, automated software is used to try different combinations of usernames and passwords until it finds one that works.
Do you know about dictionary attacks, this is also done by cybercriminals. It is a method of gaining account access by entering dictionary words commonly used for passwords.
Let us tell you that if the passwords are strong they are difficult to crack and will protect our personal data also. So, make your password strong and new.
If you are using multiple accounts then don't use the same password. To protect more than one of their online accounts many of the users use same password. This can be very risky. If hackers breach your data by cracking password then they can also log in to your other accounts as well. Also, after a data breach, password should be changed immediately to keep data safe. It is also seen that, most of the people don't check their email address may be it had been involved in data breach.
Now, let us study about Phishing attack? Have you heard about it?
This attack is executed by a hacker to obtain fraud information like username, passwords and may be credit card details of another person. For example you might get an email that claims to be from Apple and says that your password is required urgently or your account will be locked. Then, you click on the link given and enter your password, other details, which are then stolen by the hacker, because such type of email is never sent by Apple. This may happen via bank also. Sometimes fraud message with link is also received from bank asking personal details and password. Unknowingly, we click the link and provide details. Therefore, phishing is one of the most common scam on the internet.
How you can avoid phishing attack?
Do you know Google has setup a quiz regarding phishing attack on the World Password Day to check that users know about phishing attack? Also, Google wants to educate those people who don't know about this attack and also about types of phishing attacks that are happening around the world. How a person can protect himself from becoming a victim of this attack.
What happens on internet in 1 minute?
What are weak passwords?
To keep personal information in the password is not good idea. Cybercriminals can find personal information via social media accounts which they can use and guess in your passwords. So, to generate strong password think something different and don't use "1234567", "qwerty", and "password". Also, avoid using information in your password as given below:
- Your own name or the name of any family member
- Your birthday
- Your pet's name
- Words related to your hobby
- Yours home address or part of it
How you can generate strong password?
According to Luis Corrons, by using password manager you can create strong password. For using password manager, download Avast Passwords. Or you can follow some ideas as given below:
- Generate password consisting of at least 16 or more characters.
- You should use numbers, special characters and both uppercase and lowercase letters.
- Avoid using any word related to yourself or the service the password is protecting.
- It is important to use two-factor authentication wherever possible.
Also, use VPN, mainly on public Wi-Fi, to prevent anyone else on the network from spying on your internet activity. Do not forget to install antivirus on your android devices. As, antivirus software detects, prevents and remove unwanted information.
So, now you may have come to know about password, how you can generate strong password, what are weak password etc.
World Wide Web: Invention, History and Uses