The latest 'it' craze on the internet is online puzzles that require you to find hidden items or objects. These puzzles are not only fun to solve, but they also help you enhance your cognitive abilities. This is why we developed a new version of the "find the hidden object challenge," known as the visual puzzle test. This test is designed to evaluate your ability to observe and pay attention to detail. So, if you want to put your visual intelligence to the test, you've come to the right place.
So, are you up for the task? Do you have what it takes to succeed? Let's get started.
Visual Test - Spot the vampire at the party in 6 seconds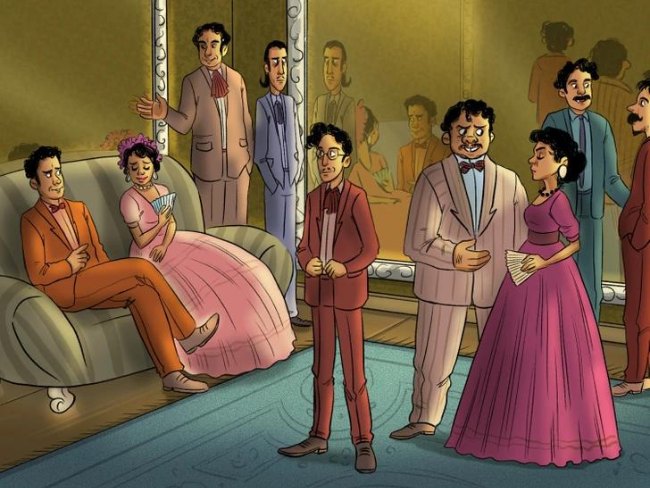 Source: Bright Side
Visual Test Solution
Here is the vampire. Thank God you were able to find him in the given time. Congratulations.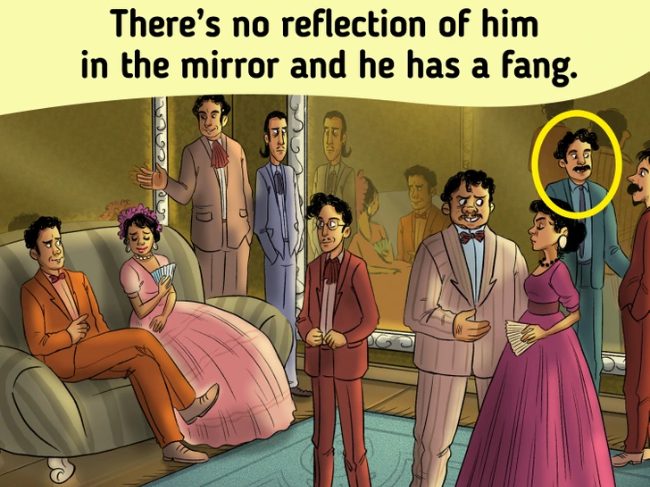 Source: Bright Side
Also Try | Only true cat lovers can find the woman's cat in the graphic within 5 seconds!\
You are highly attentive if you can spot the crow hiding from the wolf in image within 6 seconds!
Are you good at finding things? Prove yourself by finding the frog hidden among cats in 8 seconds.