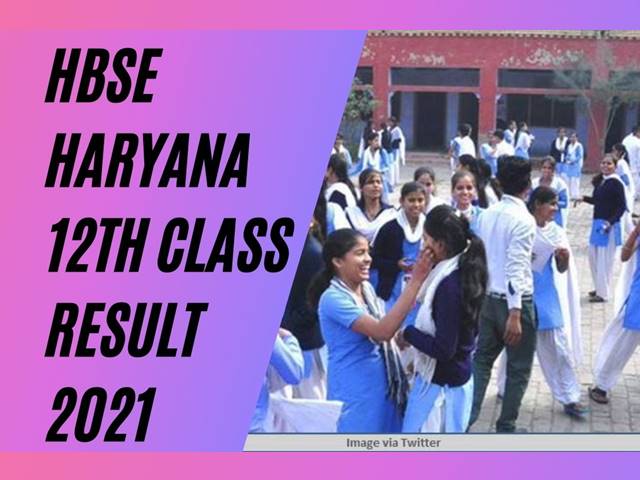 HBSE Haryana Board 12th Result 2021 Declared: Going by the latest update, the Haryana Board has officially announced the Haryana 12th Result 2021 for Senior Secondary students just a short while back in a brief press meet. Reports have confirmed that the HBSE Class 12 Results 2021 were declared in a press meeting held at the Bhiwani Office of the Board. BSEH Chairman Jagbir Singh seems to have announced the Haryana 12th Class Result 2021 and also notified important statistical highlights including the overall pass percentage. Students can now head over to the official website of BSEH or Haryana Board to check HBSE Haryana Board 12th Result 2021 online via bseh.org.in. Alternatively, a direct link to the HBSE result checking page of the official website is also provided below, using which students can easily check BSEH 12th Results 2021 online:
Check HBSE 12th Result 2021 online – Declared (Link Available)
Haryana 12th Result 2021 – Key Statistical Highlights
Along with declaring the BSEH 12th Result 2021, the Board has also notified some key updates and important parameters about the Senior Secondary Results. The Board announced that 100% pass result has been announced this year, as the board exams were cancelled due to the COVID-19 pandemic. In related news, the board also confirmed that a total of 2,21,263 candidates have passed Class 12 BSEH exams in which 1,14,416 students are boys and 1,06,847 are girl candidates.
How to check Haryana Board 12th Result 2021 via SMS?
Although not notified officially by the Haryana Board, many media agencies have reported that the HBSE 12th Result 2021 will also be available via SMS service as well. This is being done by the board to ensure that students who do not possess a smartphone or do not have are able to check their individual results from the safety of their homes via Text SMS as well. students could also check their HBSE results via SMS by sending RESULTHB12<space>Roll number to 56263. But students should not availability of Haryana Board 12ht Results 2021 via SMS has not been confirmed by the board yet.
Where to check BSEH Haryana 12th Results 2021 online?
One of the biggest concerns that students might be having today is about the place from where they will be able to check the Haryana 12th Result 2021 online. As per the announcement made by HBSE Chairman, the Haryana Board Class 12 Results 2021 are being declared online. Like done for the previous years, students will be able to check their HBSE Senior Secondary Class results online via the official website only. As of now, the board has not confirmed it the HBSE result would be available on any other third party website or not. But, after the declaration, students can visit the following portal to check and access BSEH Class 12 Result 2021:
bseh.org.in
results.bseh.org.in/all-results
results.jagranjosh.com (via Direct Link)
haryana12.jagranjosh.com (via Direct Link)
When to check Haryana Class 12 Results online?
Another important aspect to know about the BSEH 12th Result 2021 is the result declaration time. For 2021 session, the Haryana Class 12 Results have been delayed quite significantly. In fact, the results are also being declared as per an alternative assessment scheme because exams were cancelled due to the pandemic situation. Therefore, students have been very anxious and worried about declaration date and time. As far as the announcement time for Haryana 12th Result 2021 is concerned, the Haryana Board 12th Results 2021 will be declared at 2:30 PM in the afternoon. Reports coming from Bhiwani office have confirmed that results will be declared in a press meet after which they will be published online on bseh.org.in.