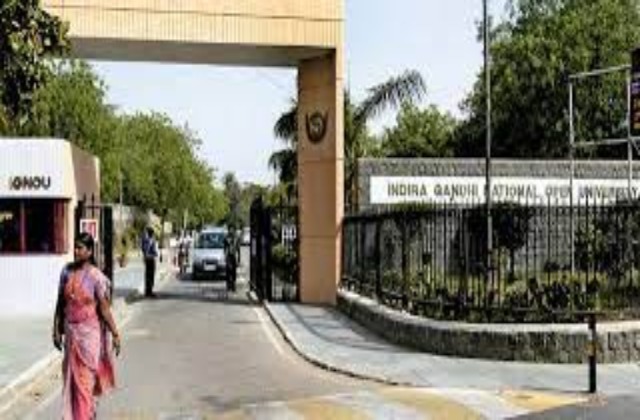 IGNOU 2021 Registration For Online Courses: Indira Gandhi National Open University (IGNOU) has started the registration for 16 online courses in online mode. All the overseas students from SAARC and Foreign Students Residing in India (FSRI), Non-SAARC countries and NRI can register for these courses. The overseas students will have to go to the official website of IGNOU - ignou.ac.in for registration.
A total of 16 online courses at the level of masters and bachelors apart from Diploma and Certificate programmes is being offered to overseas students. In IGNOU online programmers students are provided 24*7 online support. Adding to it, lectures and reading materials are easily accessible to the students resulting in comprehensive and rich learning.
Steps for IGNOU 2021 Registration For Online Courses?
Interested students can apply in online mode only. Also, they must check their eligibility before they proceed with registration for IGNOU 2021. Check below the steps required to fill up the online form -
Step 1 - Go to the official website of IGNOU- ignou.ac.in.
Step 2 - Click on the link for online programme admission for overseas students, on the homepage.
Step 3 - On the new page, click on the registration tab.
Step 4 - Register by entering the details and click on the submit button.
Step 5 - Now, login with the credentials sent to the registered ID and mobile number.
Step 6 - Fill up the complete form and upload the specified documents.
Step 7 - After filling the form, pay the application fees and submit the form.
Along with the application form of IGNOU 2021, candidates will also have to submit scanned copies of these documents -photograph, signature, age proof, relevant educational qualification, Passport, visa, study visa Citizenship card, proof of nationality, proof of residence in India (if applicable) and OCI/PIO/UNHCR refugee card.