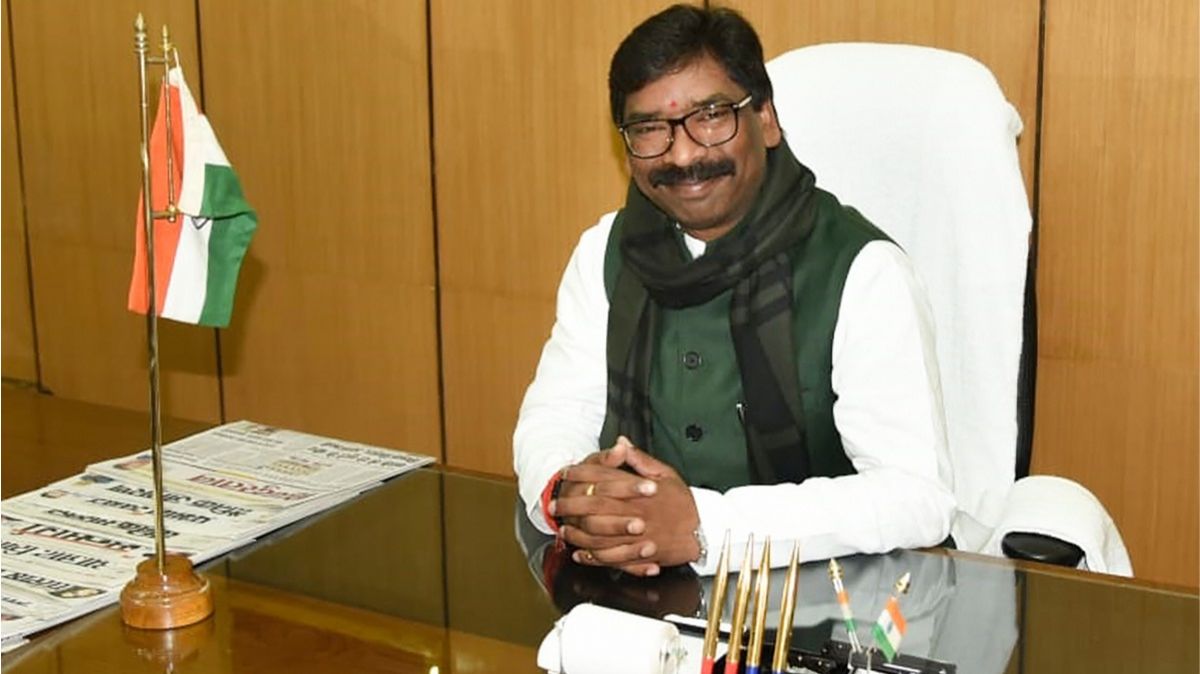 Jharkhand Govt: The Jharkhand Government announced on January 3, 2023 (Tuesday) that it is intended to facilitate the education of nine lakh adolescent girls in the state under the Savitribai Phule Kishori Samriddhi Yojana (SPKSY).
As per the welfare programme, this step was initiated by the Jharkhand Chief Minister Hemant Soren in October 2022 from Giridih along with the 'Aapki Yojana Aapki Sarkar Aapke Dwar' campaign which is a programme to avail the benefits of various government schemes easily accessible to the villagers.
The Savitribai Phule Kishori Samriddhi Yojana is an effort of the state government to grant education to adolescent girls. This has been considered a great step towards women's empowerment as well as gender justice. A public statement released by the state government declares that around 9 lakh adolescent girls in the state are to be covered by this scheme.
Apki Yojana Campaign by Jharkhand Govt
Under the campaign namely 'Apki Yojana' that went well for about a month, nearly three lakh adolescent girls were linked to the scheme. As per the media reports, the programme was conducted on the completion of three years of the government. Moreover, the chief minister transferred a total amount of Rs 219 crores to accounts of over 5.52 lakh adolescent girls.
The major objective of the scheme is not only to provide financial assistance for Education to various adolescent girls residing in the state but also to ensure that the girls do not drop out of school. Prevention of child marriage is another motive behind this scheme.
Jharkhand Govt Scholarship Schemes
The Jharkhand government honoured two of its scholarship schemes by naming them after Marang Gomke Jaipal Singh Munda, the iconic leader of the Jharkhand movement and also regarded as the first captain of the Indian hockey team, and Savitribai Phule, the first teacher of our country, as reported in the statement.
Additionally, the Marang Gomke Jaipal Singh Munda Overseas Scholarship Scheme is implemented for higher education for youths belonging to categories such as scheduled castes, scheduled tribes, and minority and backward classes who wish to study abroad.
Jharkhand Govt MoU with British High Commission
Recently the Jharkhand state government expanded its scope of the overseas scholarship by signing a (Memorandum of Understanding) MoU with the British High Commission. Currently, six students are pursuing higher education in foreign countries under the overseas scholarship plan.
Whereas, 20 students are getting benefits of the scheme in the present academic session. Earlier, the benefit of this initiative was given to only ten boys and girls belonging to the scheduled tribes. Last year, the benefit of the scheme has been extended to youths belonging to scheduled castes, minorities and backward classes, as directed by the CM adding that the number has risen to a maximum of 25.
Also Read: CUET 2023: UGC Chief Urges Central Universities to Consider CUET PG Scores for Admissions