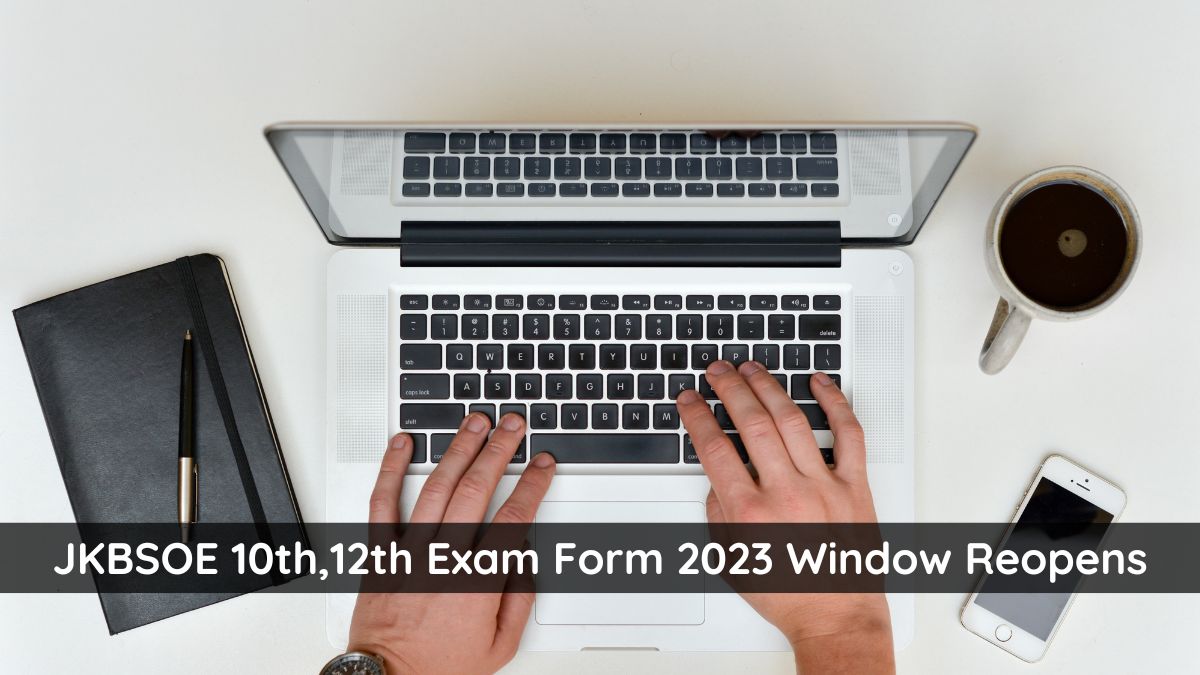 JKBOSE 10th, 12th Exam Form 2023 Submission Window Reopens: The Jammu and Kashmir Board of School Education (JKBSE) has reactivated the link for the Class 10th, 12th exam form 2023. School authorities can fill out JKBOSE 10th, 12th on behalf of students on the official website, i.e. jkbose.nic.in. Students will have to pay a late fee of Rs 6000. However, the last date to submit the examination form till February 15, 2023.
The official notice of the same reads, "JKBOSE 10th, 12th Exams 2023: It is hereby notified for the information of all concerned students who have not so far, submitted their examination forms can now submit their examination forms for Classes 10th.11th and 12th Annual (Regular) Examination 2023, online with a late Fee of 6.000/-(Rupees Six thousand) in addition to last prescribe Fee."
"The link for submission of online examination forms shall be made available on the official website of JKBOSE (www.ikbose.nic.in) w.e.f 14-02-2023 to 15-02-2023," it added.
JKBOSE Exam Form 2023- Direct Link (Available Today)
How To Fill JBKOSE 10th, 12th Exam Form 2023?
As per the latest updates, authorities have reopened the JKBOSE 10th 12th exam form 2023 submission window. School authorities can follow these steps to fill out the JKBOSE 10th, 12th exam form 2023-
Step 1: Visit the official website i.e. jkbose.nic.in
Step 2: On the homepage, click on the JKBOSE 10th or 12th exam form
Step 3: Login through the office login window
Step 4: Fill out the examination form by entering the correct registration no.
Step 5: Click on Get Details to fetch the already-mentioned data
Step 6: Fill in the form and upload the documents
Step 7: Pay the examination fee and submit the form
JKBOSE 11th Exam Form 2023 Reopens
Apart from the JKBOSE 10th, 12th exam form 2023, the authorities have also reopened the form for JKBOSE 11th exams 2023. The exam form can be filled out by paying a late fee of Rs 6000.
Moreover, the JKBOSE 10th, 11th, and 12th Datesheet 2023 for Soft Zone have been released on the official website i.e. jkbose.nic.in
Also Read: JKBOSE Class 10th 12th Date Sheet 2023 Released for Soft Zone, Check Annual Regular Exam Schedule Here