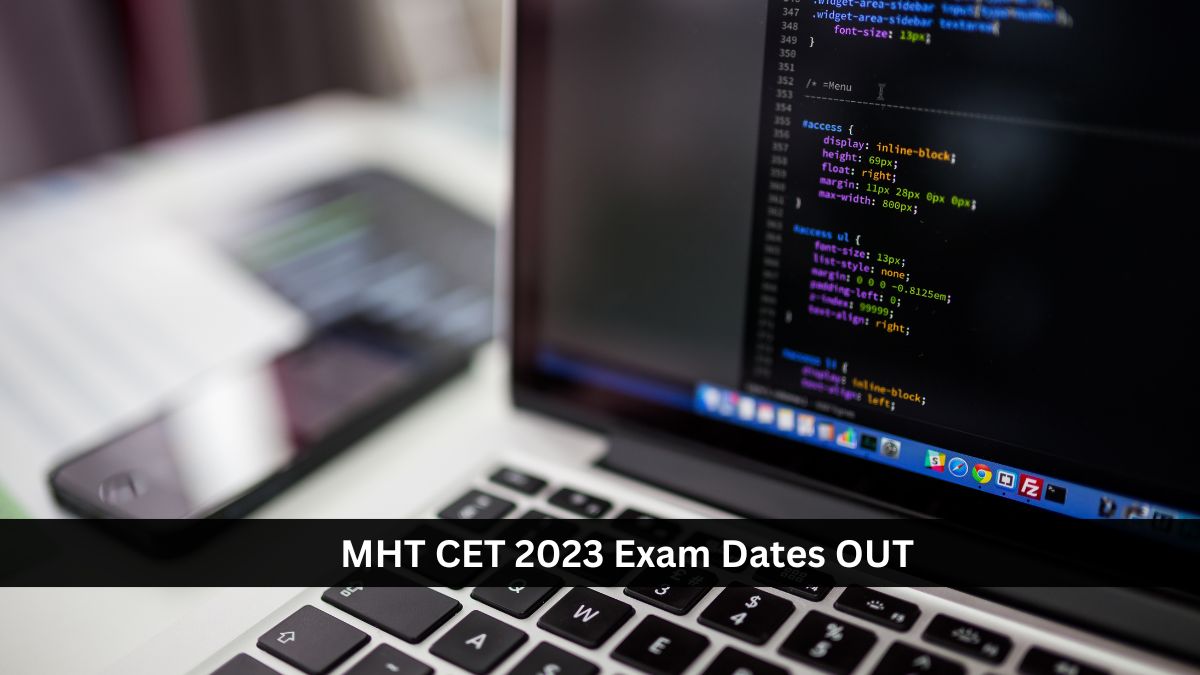 CBSE Term 2 Accountancy Syllabus- Class 11th
MHT CET 2023: As per the latest updates, State Common Entrance Test Cell, Maharashtra has released the MHT CET 2023 registration and exam dates for various professional, and postgraduate programmes. Candidates who wish to register for MHT CET 2023 can visit the official website i.e. mahacet.org
As per the updates, the MHT CET 2023 exam will be conducted for admission to various courses. The exam will be held at examination centres in and outside Maharashtra. The authorities have already started the entrance exams. The MHT MBA CET 2023 exam started tomorrow and is still underway.
CBSE Term 2 Accountancy Syllabus- Class 11th
However, the authorities conduct the MHT CET 2023 for admission to various programmes including BA, BSc BEd, MCA, BPEd, BDes, MEd, and more degrees. Candidates can check out the registration as well as the exam dates below.
MHT CET 2023 Exam and Registration Dates
CET exam name

Registration dates

Exam dates

MHT MBA CET 2023

February 23 to March 11, 2023,

March 25 to March 26, 2023

MHT MCA CET 2023

February 27 to March 11, 2023

March 27, 2023

MHT BEd MEd CET 2023

March 6 to March 20, 2023

April 2, 2023

MHT BA, BSc BEd CET 2023

March 3 to March 17, 2023

April 2, 2023

MHT AAC CET 2023

March 9 to March 18, 2023

April 16, 2023

MHT Vidhi 5 years CET 2023

March 1 to March 23, 2023

April 20, 2023

MHT MPEd CET 2023

March 9 to March 18, 2023

April 23, 2023

MHT BEd CET 2023

March 9 to March 18, 2023

April 23 to April 25, 2023

MHT Vidhi 3 years CET 2023

March 15 to March 25, 2023

May 2 to May 3, 2023

Maha MHT CET 2023

March 8 to April 15, 2023

May 9 to May 13, 2023 (PCM Group)

May 15- May 20, 2023 (PCB Group)

MHT BPEd CET 2023

March 20 to March 30, 2023

May 3, 2023

MHT MEd CET 2023

March 23 to April 3, 2023

May 9, 2023

MHT BDes CET 2023

March 24 to April 8, 2023

April 30, 2023
Also Read: IPU CET Registration 2023 Starts, Apply at ipu.admissions.nic.in