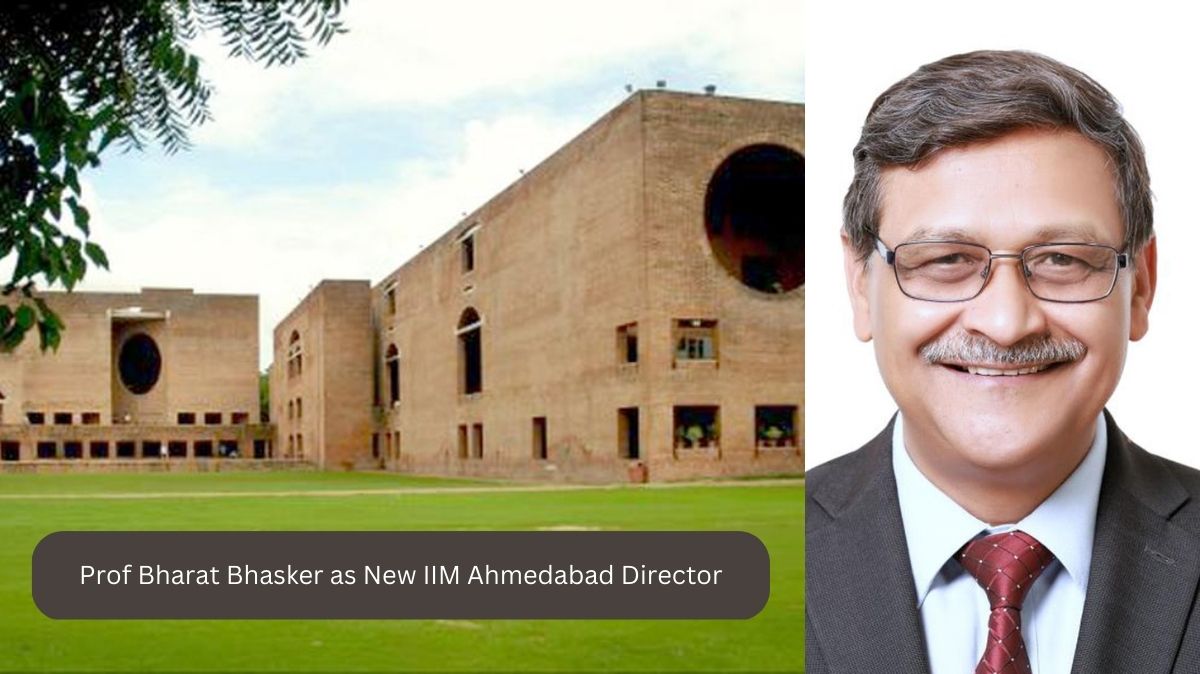 IIM Ahmedabad: Professor Bharat Bhasker has been officially appointed as the new Director of the Indian Institute of Management (IIM) in Ahmedabad. As per the latest reports, Professor Bhasker currently administers the position of Professor of Information Technology and Systems at IIM Lucknow.
Moreover, it has been recently announced that from now on, Professor Bharat Bhasker will now be taking charge as IIMA Director on March 1, 2023, as declared in an IIMA statement.
In the meantime, the Board of Governors has decided to appoint Professor Arindam Banerjee as the Director-in-charge and this is scheduled between February 1 to February 28, 2023. In addition to this, the term of the incumbent Director, Professor Errol D'Souza, will be ending on January 31, 2023.
IIMA Selection Committee
Professor Bharat Bhasker who is the new IIMA Director had reportedly served as the Director of IIM Raipur from March 2017 to March 2022. Also, Pankaj R Patel, Chairperson, IIMA Board of Governors expressed his undying faith in the newly appointed Prof Bharat Bhasker. He further added that being a successful leader as well as a Professor of Technology with excellent work experience in India as well as overseas, professor Bhasker will carry forward the inheritance and will achieve new realms by leading the institute to lofty heights.
IIMA Chairperson Patel also expressed his gratitude to Prof D'Souza for his exemplary contributions to the Institute during his tenure. The search cum selection committee, formed by the IIMA Board of Governors, had selected about 13 candidates for the top position. The Board of Governors disclosed the appointment of Prof Bharat Bhasker as the next Director for the institute, during a meeting conducted at the IIMA campus on January 23, 2023 (Monday).
Prof Bharat Bhasker Experience Background
Prof Bharat Bhasker is a BTech graduate from IIT Roorkee and he acquired his MS and PhD degrees from Virginia Polytechnic Institute and State University, USA. Before joining IIM Raipur, he was also associated with IIM Lucknow for more than two decades in various departments, including its acting director for a period of about five months in 2015. Moreover, he served as the Dean of Planning and Development at IIM Sirmaur between 2003 - 2005.
He has earlier been a visiting professor at ESSEC Business School, Paris, France and the University of Texas, Dallas, USA. He was a distinguished Professor at Chung-Ang University, Seoul, Korea, a Research Professor at the University of California, Riverside, USA and adjunct faculty at Information Systems, University of Maryland, College Park. Prof Bhasker administered many senior positions at various organisations including the Goddard Space Flight Center, NASA, SYBASE Inc, and MDL Information Systems among others.
Also Read: SWAYAM 2022 July Sem Exam Application Correction Window Opens at swayam.nta.ac.in