Best youTube channels for SBI PO exam preparation 2018
There are many online tutorials which provide free online classes to bank exam aspirants. Here are providing some Youtube channels which are devoted for bank exam preparation.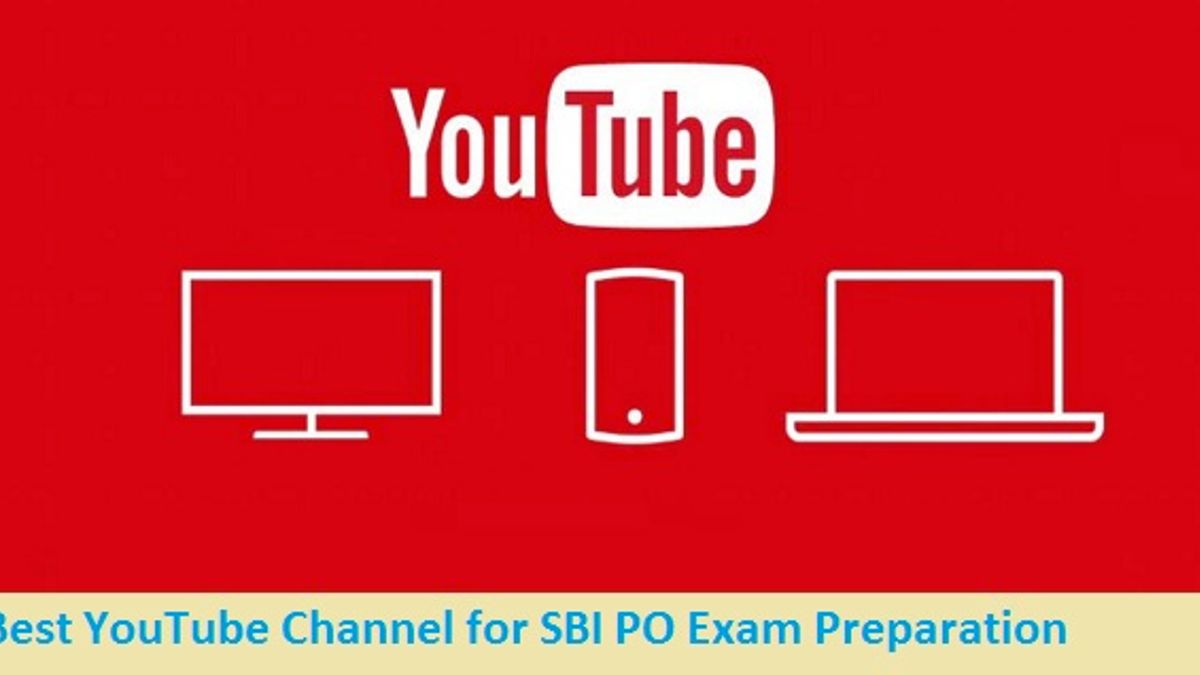 Best youTube channels for SBI PO exam preparation
SBI PO recruitment examination is one of the most sought bank recruitment examination in the country. The examination demands good and balanced preparation. SBI PO examination can be prepared by offline resources like classroom teachings, books, magazines etc. as well as online resources available.
There are a huge number of online resources available for the for SBI PO exam preparation 2018. Online mock test platform, current affairs videos, Online quizzes platform, YouTube channels etc are some of them. These resources are provided by many online tutorials.
Best newspapers for SBI PO Exam Preparation 2018
These are some best YouTube channels that help you to prepare for SBI PO exam preparation 2018 effectively.
1) Bankers adda: Bankers adda launched its YouTube channel named Adda 247 which provides free online coaching for bank PO recruitment examinations. The coaching is given by subject matter experts. The tutors are skilled and clarify underlying concepts. There are 984,375 subscribers on the channel, preparing for different competitive exams. One can easily prepare for SBI PO examination just from anywhere as videos are updated on regular basis. They also publish doubt session for every topic. The channel also provides videos on tips to crack SBI PO interview. According to the channels' claim, they are first to provide questions/ quizzes based on the latest pattern.
IBPS PO Interview 2018: Importance of your educational background
2) Mahendra Guru: Mahendra Guru is very popular channel among banking aspirants. They provide videos on each subject asked in SBI PO examination. They have excellent videos on Data Interpretation, Probability, simplification tricks, fractional values to solve etc. They also provide videos on preparation strategy, tips and tricks, study plan, analysis of the bank recruitment examination including SBI PO examination etc. They provide chapter wise digital classes of every subject. The classes include shortcut and tricks for Reasoning and topic wise important questions to make you prepare to the core. Apart from these, they launched special series on Vocabulary from the Hindu newspaper.
Salary of Bank Employees after 11th bipartite Settlement
3) Grade up: Gradeup is a well known website for bank exam preparation. The website is a very famous among the students who are preparing for SBI PO examination. The videos provided by the channel covers all important informations related to bank exam preparation. The channel publishes success stories of selected candidates in different banks. In success story selected candidates share his/her journey to success along with preparation strategy and important points covering all the tips to crack the examination. These videos will definitely give you the courage to attempt your exam confidently. The channel covers each topic asked in SBI PO examination. Watching these videos can inspire you to try and find quick way to solve aptitude problems. They also provide videos on mock interview session to help you prepare for the interview. In short, the channel provides complete package for your SBI PO exam preparation.
RBI Assistant or Bank PO: Which one to go for?
4) Unacademy : Unacademy is India's largest education initiative and top educational channel on YouTube with over 1.3 million subscribers. It is co-founded by Dr Roman Saini, Gaurav Munjal, Hemesh Singh and Sachin Gupta. Dr Roman Saini cleared the Civil Services Examination in his first attempt with securing an all India Rank of 18 in the general category and became one of the youngest IAS officers in India. He resigned in 2016 and co-founded Unacademy. The channel provides a lot of stuff to banking aspirants. Along with full preparation video course, they also provide study plan, codes to solve multiple choice questions (MCQ). The mission of Unacademy is to provide free education to the students of all streams. The videos provided by Unacademey are very clear and easy to learn.