Tips for Summer Vacations: Gain knowledge through fun activities
Students have a lot of time available during school summer vacation and they can use this time to learn and explore new things. These vacations can be made use of to develop individual knowledge and skills.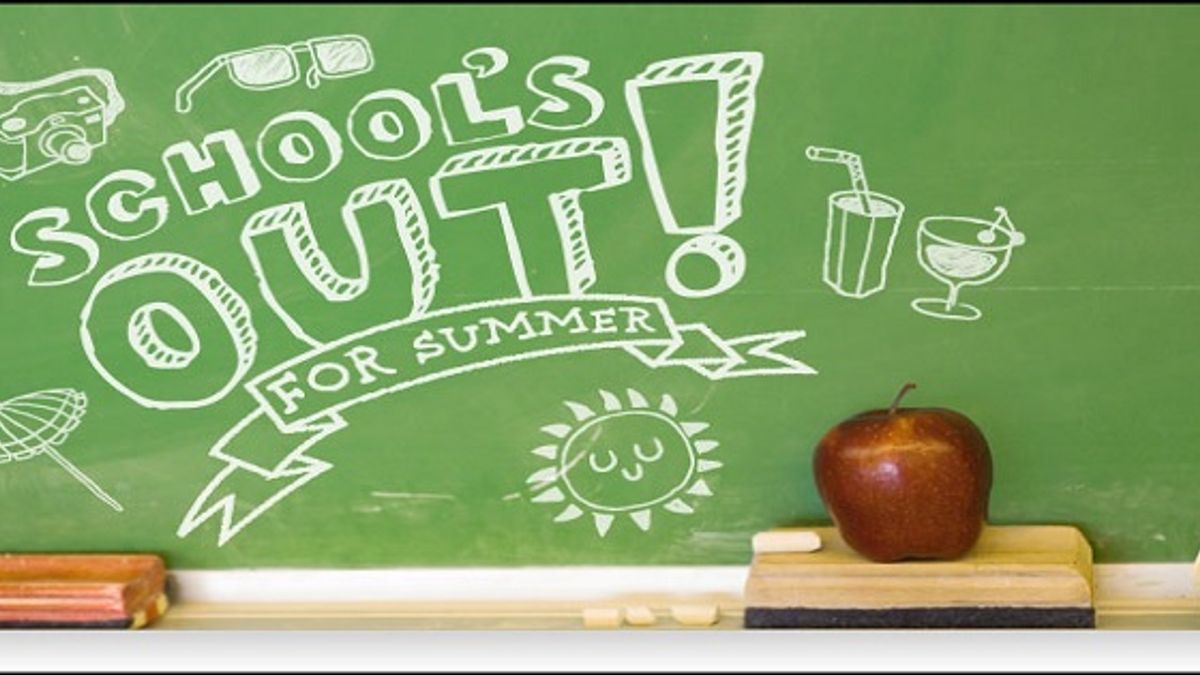 Summer Vacations: Time to learn
Summer vacations are the most awaited holidays by students. Every year this 2 month long holidays provides break and relief to students from the school, studies and discipline. Summer break is an amazing time for school students as they get enough time for enjoying the activities of their interests. Also, they have no exams, school homework or any other study related stress; just some holiday homework which nowadays is relevant to their interests and hobbies. Summer vacations give students a positive bounce back when they join schools after the much-needed break. But, students must not waste these holidays as they can utilise this break to enhance their skills.
In this article, we have mentioned few activities that students can do to utilise their summer vacations –
1. Get outdoors for historical adventures - Students who want to improve their knowledge in history subject can take this summer vacation as an opportunity to explore ancient and historical monuments. Visiting these historical places in India can help them in knowing the significant events of different periods. Exploring historical monuments will not only help you in understanding historical events also students will be able to learn and remember history subjects in a better way in school. Moreover, it is observed this is a kind of practical approach towards studies which helps students learn effectively.
2. Develop new skills – Students must utilise their 60 days holidays to learn new skills, they can take part in summer camps or engage in activities like photography, arts and crafts or learning to play musical instruments etc. Doing all these activities during summer vacations will be helpful for students to enhance their skills.
5 tips for anger management of high school students
3. Making your health a priority – It is known and most common fact that students do not like to get up early for school. They frequently make excuses to skip their school. It is generally observed in students who have become lethargic due to lack of physical activities and unhealthy habits. But, students can use their summer break to adapt to healthy habits. They can get up early every morning and participate in activities like yoga, meditation, Zumba and other physical exercises along with their friends. These activities will help students in becoming physically fit and they can avoid problems of laziness in their school as well. They will be interested to participate in games and extra-curricular in their school.
4. Visit new places – Visiting new places in summer vacations is also a fun idea for students to spend their summer holidays. The can visit different places with their families in these holidays and they will be able to learn new facts about the places. This will be helpful for them to know the geographical as well as the livelihood of people in those places. It is related to their academics i.e. Geography and Civics subjects. Also, when the students will come back to join their schools, they will be refreshed and excited to tell different stories from their summer vacations.
8 Psychological tips for students
5. Care for the environment – Students can make use of their summer vacation in working towards the environment by engaging in cleanliness drives and conservation of resources etc. They can volunteer with NGOs to spread awareness to protect the environment. For this activity, students need not go anywhere and begin with their own surroundings. Activities like planting trees, stopping wastage of water in their locality and cleaning around especially along with friends are practical, learning and fun to do.
Conclusion: Summer holidays for school students is important as they get relief from their studies and moreover the holidays are in May-June which is after the students progress in new session post announcement of annual exam results. So students need this break and therefore they should enjoy these 2-month long break to release stress, learn new skills but they should not neglect their holiday homework.