Is SSC a good alternative to MBA-CAT preparation?
In this article, after consulting with exam & career experts, the SSC Team has shared the reasons, why you should go for SSC CGL/JE posts instead of MBA-CAT and vice versa. so, to get complete information check the blog.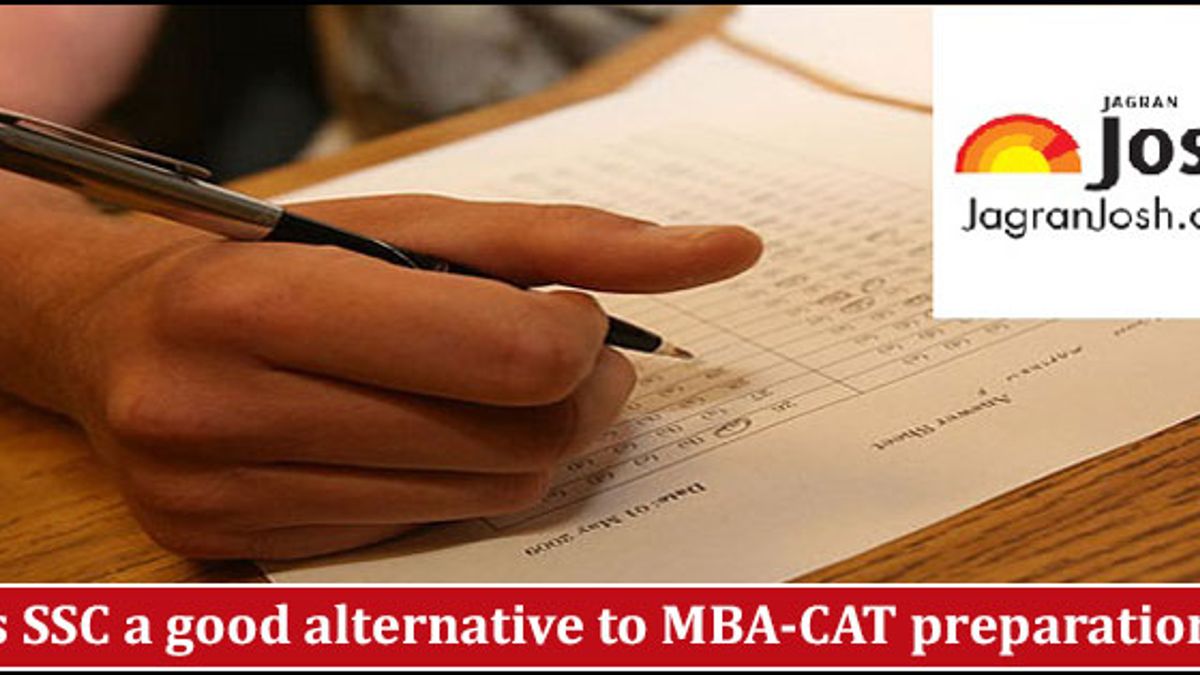 SSC exams over MBA-CAT
SSC CGL and CHSL are mainly popular exams among aspirants as a number of candidates appear for these examinations every year for lucrative and secured jobs in the central government. On the other hand, Common Admission Test is conducted by the Indian Institutes of Management in order to admit students for the MBA programs.
In this article, we shall try to compare these two career opportunities in detail so that candidates can take a balanced and informed view regarding these jobs.
SSC vs. MBA: Which is better?
This is a very popular and most asked question these days as candidates are looking for various career avenues after graduation or for what matter after the 12th standard. SSC is the gateway to the secured jobs with fixed salary and fixed working hours, but MBA can land you a job in a top corporate company with a fat package but less mental satisfaction. So, which one is better?
How to crack SSC CGL in First attempt?
SSC is for recruitment and CAT for admission: This is the basic difference between SSC and CAT. SSC assures you with a job once you clear the examination, but CAT can only give you a seat in a B-School and if you perform well there as well, you are likely to land a job offer depending on the economic scenario of the global economy as well as Indian economy.
SSC provides security, but MBA does not: Which corporate job can give the assurance that you will not be thrown out if you do not work for 9-11 hours a day? You have to earn your place in the corporate world to get a secured job, but mostly corporate executives keep on changing jobs very frequently.
Salary wise MBA is better: This applies only if you have done your MBA from a good and reputed organization such as IIMs, ISM, ISB and etc., Otherwise, you are going to languish without a proper job. So, leaving good salary aside; SSC can offer you less than corporate jobs, but once you are appointed, your salary will be credited every month in your account.
Job security is far better in government: Though already discussed above, this point is the main and most important point in deciding your career. Today you are young and can work very hard. But with time, as you grow older and you will have a family to take care of. Job security is requisite which offers you the peace to spend time with your family and spend the hard earned money from whatever profession you are in.
SSC is easier to crack: Yes, this is true because we have gone through a lot of myths regarding CAT being the toughest etc. and actually, the examination is tougher than SSC CGL. So, you have to weigh your own weaknesses and strengths in order to be sure to make it to any good institute on the basis of CAT.
Which is the best job profile through SSC CGL?
Promotions are timely in SSC jobs, but not in corporate jobs: In the corporate world, promotions are mostly based on the goodwill or the impression you have on your higher authorities. SSC jobs will provide you time bound promotion and at the same time, it will give you yearly incentive and you have a defined career path as well as salary structure right from the beginning.
SSC CGL or CHSL and CAT preparation are very different from the point of view of the careers. If you want to slog hard in the corporate world and you want to earn money, the corporate world and CAT are your game, but if you want a stable job with little mental stress and quality time with your family, SSC jobs can offer you everything you are looking for. Decide your priorities first and then decide the way, you want to go for.
How to crack SSC Reasoning in just 30 days
All the best!!