India Emerging: Increasing Relevance of Govt Jobs in Today's Context & Regional Approaches in Search
In today's internet and Wi-Fi world, a question seems to be quite natural that why is it still so important to get government jobs in the modern environment of globalization and liberalization?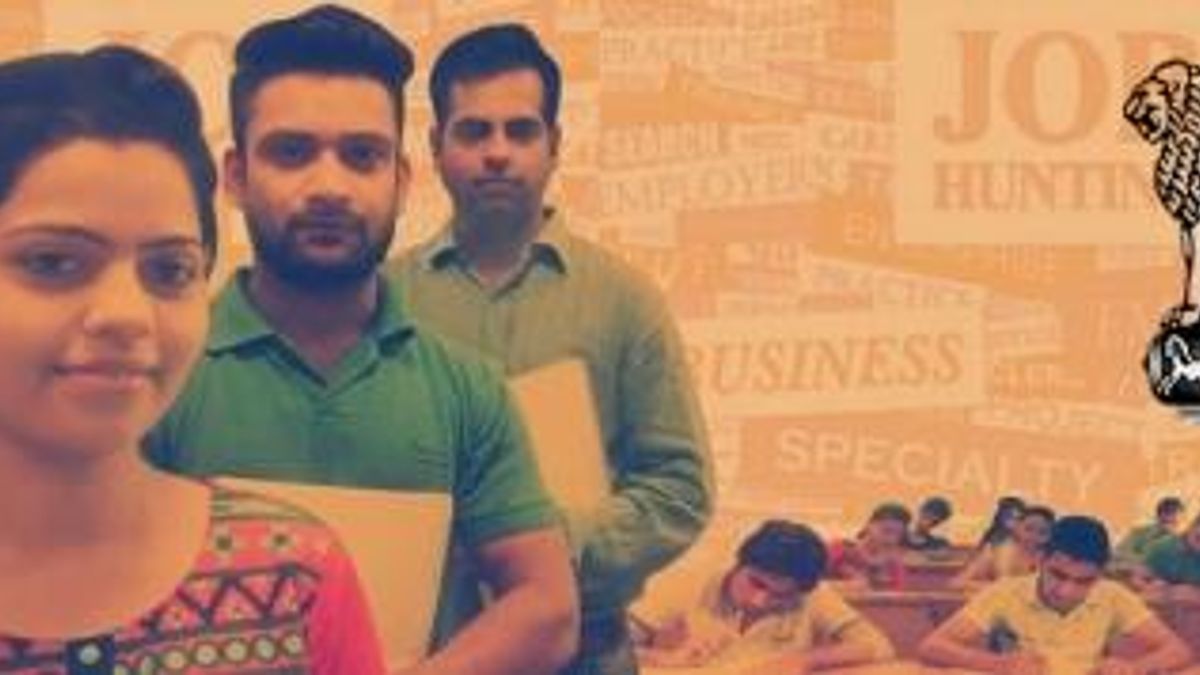 Relevance of a Govt. Job in Today's Context
Do You Know what is the importance of government jobs in today's context??
Just Read it...then try seriously
In today's internet and Wi-Fi world, a question seems to be quite natural that why is it still so important to get government jobs in the modern environment of globalization and liberalization? In order to get a small post in any government department, we are ready to pay a huge price even if it is in terms of Rupee or our valuable time or even our labor and competence.

Benefits of Government Jobs:
For the past few years, our country's economy is progressive and the private and government sectors of the country pay good salaries to its employees and officers, along with the home, good education of the children, family medical benefits and again phone, mobile bills, additional remittances for transportation, petrol etc. are being provided so that there are very educated, talented, qualified and experienced people can be attracted to work in their department and offices.

Corporate Sector / MNCs vs Government Job:
Today, the whole world has shrunk like a village and the communication system has become very rapid and effective all over the world. We have been connected to the whole world through internet and email, the economies of all countries have been completely dependent on each other and in all the countries, corporate sector and multi national companies (MNCs) are quite famous and exist innumerably in addition to government and private sector. These companies are providing better salary as well as other facilities to their employees, however, why still the importance of getting a good government job has not been subdued.

Government Job Portals Explain the Importance of Government Jobs:
We can imagine the importance of government jobs in today's context through different best Job Portals which provide us the latest information of all kinds of government jobs in our country daily.

A Large Number of Candidates Sit for UPSC Exams Every Year:
In today's era, there has been a competition in the private and public sector in each and every country, abroad and even around the world, and there is no wonder that both the regions want to appoint the best talent and most capable officers and employees in their offices. On the other hand, we also know very well that in India when the Union Public Service Commission (UPSC) organizes any examination, every year millions of candidates send their applications for these examinations regardless of other formalities including application fee. Even if, their preparations for that exam have not been done well ... or the selection process for these exams is very difficult and even if they are graduates only. If there are a total of 4 opportunities for any general category candidate to appear in the highest service examination of the country i.e. Indian Administrative Service, then the candidate often gets the benefit of these 4 opportunities to get the taste of success in this examination.

For Deputation, Govt. Departments get lots of Applications:
Even if a government department has advertised the vacancy on the basis of deputation, then that department receives a large number of applications from various government departments. In addition, for any recruitment in Group C and Group D, too many applications are received by any government department.
Now whether it is a teacher's job in a government school or a clerk in Indian Railways or a soldier in Indian Army or any other vacancy in a government department; Thousands of applications are often reached for only 1 post. In this case, the selection committee has to perform the difficult task to choose the suitable candidate. From this we also understand the significance of any government job in today's context.

In Today's Context, We Can Summarize The Importance Of Getting Government Jobs In A Nutshell As:
• Our sociologists and psychologists acknowledge that even today government jobs guarantee a happy and safe life.
• If today anyone gets any simple or high profile government job, his honor and prestige increase in society.
• Government employment brings stability and security to any person's life.
• Economic security and government jobs depend entirely on each other in today's modern context.
• We can also get loan easily from any bank or financial institution / life insurance corporation when we are in government jobs.
• Whereas there are lots of leaves in government jobs, you can also go to the official tour at the spending of your office.
• Today, in government jobs, there are many other facilities like good wages and dearness allowances as well as house and house rent and medical / education expenses are being provided to Government employees.
• Last, but not the least; In any government job, there are a fixed salary, fixed hours of working and fixed responsibilities.
..... then why think again and again... to send your application for any government job as per your qualifications and interest, Do it NOW ... our best wishes are with you.
See Here More Information and Latest Govt. Job Notifications