5 revision tips that will help you crack competitive exams
After attending months of coaching classes and doing self preparation every day for 9 to 10 hours, the thing left out with you is revision. Last minute revision not only helps you to recollect the memory of whatever you have studied but also allows you to stay confident before the exam date. Here are some techniques for revision that you must follow to revise in a smart and timely way.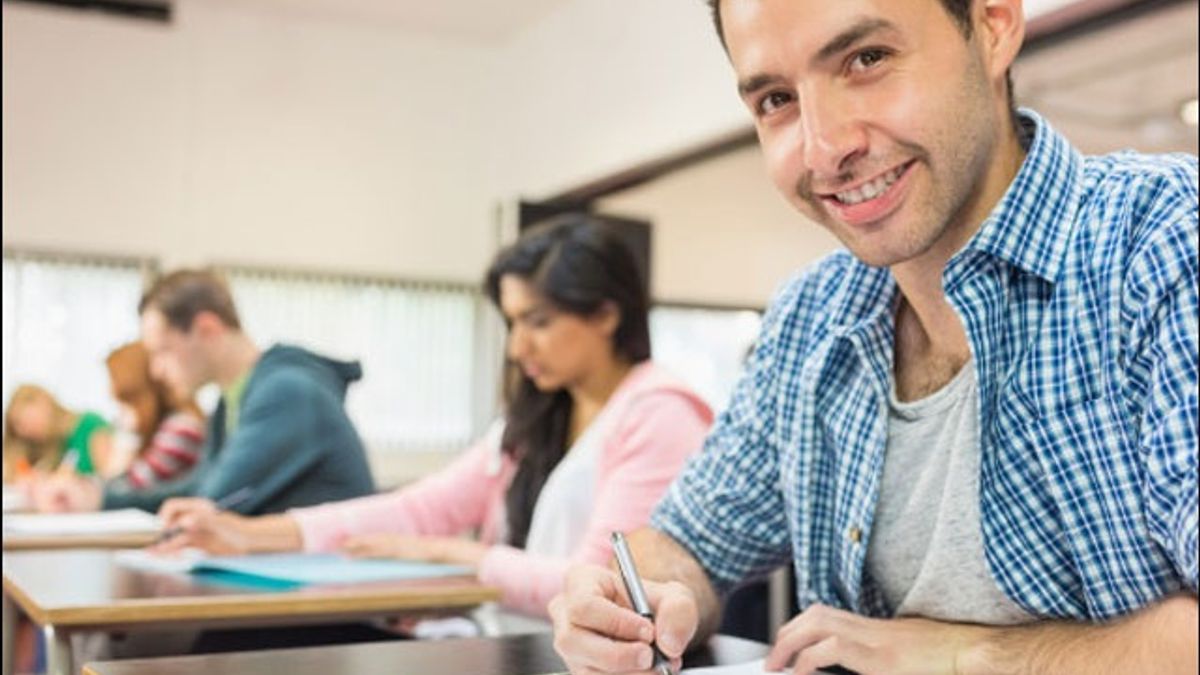 5 revision tips that will help you crack competitive exams
Students generally devote more time and effort in just finishing the exam syllabus as they don't want to miss any chapter. However, this is a wrong practice because you cannot grasp everything that is mentioned in the syllabus. Rather than putting effort in practicing the entire syllabus randomly, make a plan and study chapter-wise by taking one topic at a time. First of all, try to figure out the topics that are most important and start paying attention to them. Further, if you think some topics are beyond your understanding then don't waste too much time in it and proceed to the chapters that are easy to understand.
Finally, when you are done with your exam preparation, you must make sure to check if there is still a week or two left for the exam. This is the time when you should start your exam preparation and focus completely on revision.
Here are some simple and useful ways to start your exam revision:
The more time you will leave for revision the more benefit you will get from it. You will have to learn the importance of time management in order to do well in any competitive exam. This will leave enough time for you to revise the main topics for the exam. Finishing your work on time will give you the confidence and keep you away from any kind of stress and exam fear. It's good to stay prepared before time rather than trying to leave everything till the last minute. Therefore, finish your preparation on time, and leave at-least a month for revision.
Everyone has his/her unique way of learning things. Some students are quick learner and begin their exam preparation a month before while some students need time for competitive exam preparation. In addition, there are students who learn by writing notes while other learns the lesson by making diagrams. Therefore, it becomes important for you to monitor your skill set and make a revision plan accordingly. Rather than copying someone else, Figure out your Inner Strength and work according to your pace.
A lot of people will advise you to study in library while others will tell you to study at home. Take everyone's advice but don't get confused. It is you who have to ultimately decide where and when to study. Listen to your inner call and work on that to get success in any competitive exam. First of all, settle down and don't worry too much about the preparation. Start the preparation at your own pace and touch those chapters at first in which you have strong hold.
You can't get success in life without discipline. Bring discipline and if possible be harsh on yourself at times if needed to do well in exams. Till the time you are preparing for exams, make sure to stay away from social media, TV and other things as much as possible and focus on studies. Follow a timetable and start studying according to a plan. Apart from this, set a timetable and revise your topics according to the set plan.
You will have to practice and practice a lot to do well in competitive exams. One time revision may not be enough to crack tough entrance tests. You need to revise every topic 2 to 3 times until you feel confident in the respective subjects. Try to solve as much mock test series as you can and analyze your preparation level at every point of time. This will not only help you learn the topics easily but also allow you to work on your weak areas as well.
Hope, these tips will help you to revise for competitive exams in a perfect way.
For more such interesting stories, stay connected to jagranjosh.com