SSC CHSL: How to prepare General Knowledge in 30 days
In this article, we shall try to give a strategy for the general knowledge section in the exam, which carries 50 marks with 25 questions allotted to this section.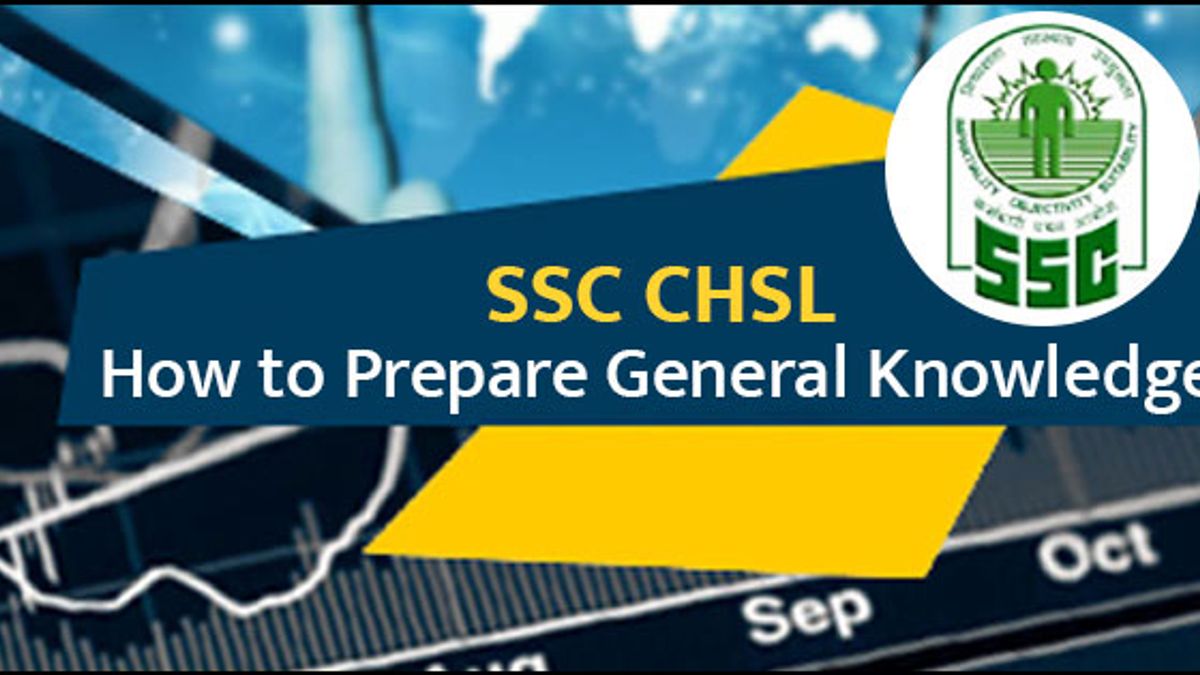 ssc chsl preparation tips
SSC has recently notified for the posts of lower division clerks, sorting assistant or postal assistant, data entry operators and court clerks in various government departments, courts and government organizations through the CHSL 2017-18. The examination has three tiers of examination and the Tier-I is scheduled from 4thMarch to 26thMarch, 2018. The first tier will have questions from General Knowledge, English, Reasoning, and Quantitative Aptitude.
In this article, we shall try to give a strategy for the general knowledge section in the exam, which carries 50 marks with 25 questions allotted to this section.
SSC CHSL 2017-18: How to master General Awareness
Let us see how you can get maximum marks in this section with smart work-
Previous year papers
This is true for any section in any examination conducted by SSC since SSC repeats questions a lot in each of its examinations. Hence, your first job is to go through the previous year papers so that you get an idea regarding the areas out of which questions come and you should also solve these papers for in case same questions are repeated.
Strengthen your strong areas
General Knowledge section can pose questions from any and every area of general knowledge and the imposed syllabus is huge. In order to make it your strength, you need to focus on the areas in which you are already strong so that you can score more in those questions easily.
Why syllabus analysis is important in SSC CHSL exam?
Maximum Revision
General Awareness is all about memory since everybody has tendency to forget things what they have read. The only solution to this is revising as much as possible before the examination.
Standard books
Do not go for a number of books as you do not want to mess up with your preparation. Choose one standard book and read as much as possible from that book. If you are done with it, revise the same as many times as possible.
Read daily
This is very important for general knowledge section since it is primarily a memory-based section. Read daily for this section especially before the examination so that all the information you have gathered are there in your memory when you enter the examination hall.
Food habits during SSC CHSL exam preparation
Make guesses
In General knowledge section, you have to do this since you will never have knowledge of each and everything and if you leave anything, you will not get marks and will get left behind in the race. Therefore, you have to take chances but that should be calculated once. You may be confused between two answers and you have to choose one based on your knowledge but do not go for questions about which you have absolutely no idea.
Practice
Well, this again holds true for each section in this examination. You have to read and revise the prepared particulars and with that, you have to practice questions out of various sources so that you are confident enough to take the examination and score well. This confidence should be attained due to your preparation and not because of your intuition.
Follow newspapers daily
This is very important because you will get some questions from current affairs section as well. So, go through one standard newspaper every day because that will help you keep up with the things happening around you. Current Affairs questions can make or break your fate in the section.
Importance of previous year papers to qualify SSC CHSL exam
General Knowledge section in CHSL exam is important for candidates in the sense that they lose marks in this section because of negative marking. You do not have to score marks in every section because there is no sectional cut off in SSC Examinations. Make calculated guesses but do not attempt questions only because you have an intuition or you have time. Attempts do not fetch marks, accuracy does. So, prepare this section as per strategies given above but keep in mind, you cannot rely on this section for marks.
All the best!!