Telephonic Interview: Tips and Tricks to impress your interviewer
Telephonic interview is itself a complete screening of a candidate which every professional requires passing to get the job. Here's how to crack it.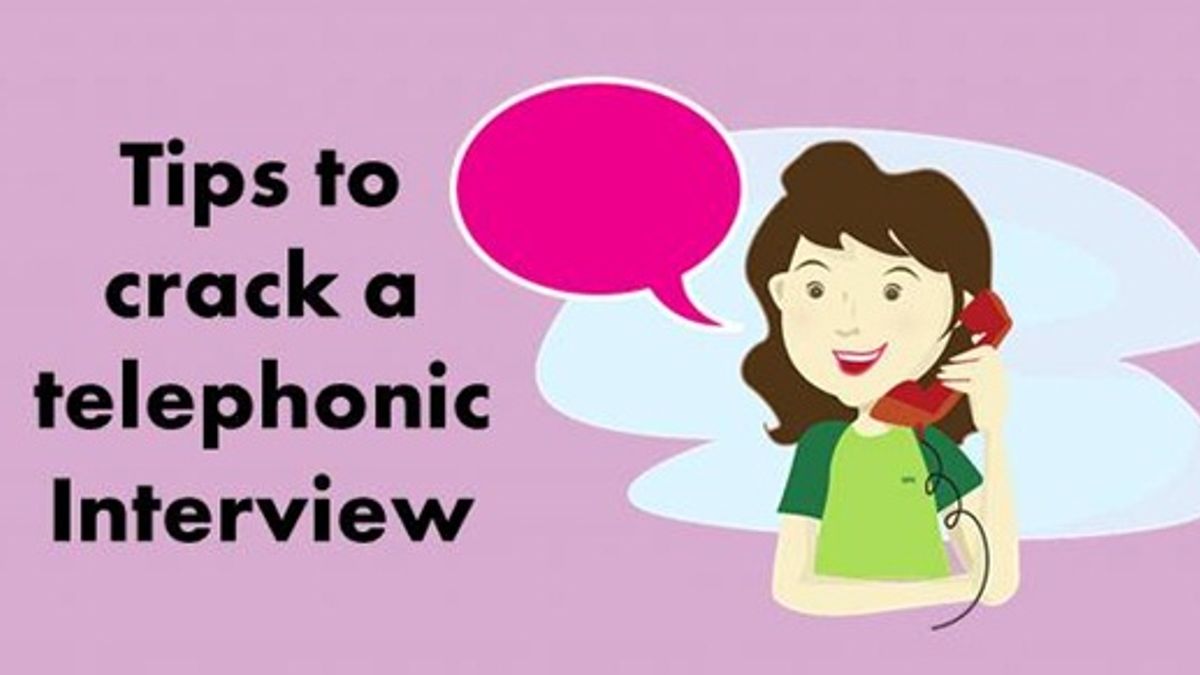 Telephonic Interview: Tips and Tricks to impress your interviewer
Telephonic interview is itself a complete interview which enables an interviewer to find out whether the candidate is qualified and fit for the job or not. It gets sometimes hard for the candidates to get selected for the job, especially when they don't know how face it.
To know what tips and tricks can help you winning over the interviewer and how, keep the reading continue as we have provided tips and tricks to handle the Telephonic interviews.
Schedule a time
Don't get into minutes long telephonic interview right when the interviewer calls you over the phone. Ask your interviewer forsome time to get into this. Try to get it schedule on next day or some other day close to the day when calls you. In case, you begin replying the questions of interviewer at the time when he calls you over the phone. There are chances of mistakes which you might, unknowingly, make. This might happen because you aren't mentally prepared for the interview. Timing of the interview is, therefore, as important as the other preparation for the interview.
Select right phone
Before getting into strategic, tricky, and interactive telephonic interaction, check your phone whether it's working properly or not. You might face difficulties in conveying your answers if anyone apparatus of your phone doesn't function properly. It may be the vocal apparatus, hearing apparatus, telephone network, or the some other apparatus of your phone which need to be repaired and get maintained. Because it's of no use to reply questions if it isn't conveyed exactly in its virtual form. The selection of the right gadget is, therefore, most important task for the candidates.
Place selection
Have you received a telephone call from your interviewer while you're in the market? If yes, then don't ever try get into minutes' long interview immediately, before getting into a peaceful place. Politely, ask your interviewer to get the telephonic interview scheduled on next or after one or two days. So that you can attend the tricky, tough, and strategic talk from peaceful place. It may be dining room, your own room, or any other peaceful place from where you can comfortably attend your interviewer without any kind of distraction. Your performance would be affected if there is any kind distraction creep into this strategic talk. This might lead to your immediate rejection. So, getting into this strategic talk, make sure that you're in a peaceful room.
Keep all the important documents, papers, and notes with you
In a telephonic interview, the interviewer can only ask questions and listen what the candidate speaks in response to his questions. Both of the participants can't see each other. As a smart candidate, one can keep the important documents, details, papers, and notes along-with him/her and can take advantage of it at any moment of the interview. A telephonic interview is, in a sense, advantageous for the candidates if they follow this smart way. Collect all the important papers, notes, details, and documents and keep with you during you face any telephonic interview.
Choose earphone
It's a bit difficult write or look for important details in the notes, documents, and papers while talking over the phone. Buy a headphone to ease your movements. Suppose, your interviewer suddenly ask you for the details of PFaccount while talking with over the phone. You will definitely begin searching for the same but fail to find at first sight. You might become nervous, responding your interviewer and looking for the detail, simultaneously. This ultimately can give negative direction to your interview. So select a headphone, and keep its sound soft and clear to listen.
Conclusion
The telephonic interview has become most popular, convenient, and time-saving method for the selection of candidates,with the drastic changes in the goals, preferences, and work culture of professional world. It's itself a complete interview. The interviewer tries to find out whether the candidate deserves this position or not. Most of candidates get rejected in telephonic interviews, sometimes due to their ignorance to the medium of interview or sometimes due to lack of knowledge about telephonic interviews. To help those job seekers, we have tried to provide all which are required to crack a telephonic interview.
Telephonic interview has become most popular trend in the professional. It's convenient, especially for the pre-selection screening of those who are at distant place and couldn't attend the interviewer, immediately. Apart from this, it enables the interviewers to weigh out the skills, ability, work experience, educational and professional qualification, background and other through an interaction over the phone. Thus, a Telephonic interview is itself a complete interview.
To know