Why to choose SSC CGL over RRB SSE?
In this article, we have covered all important and essential facts about RRB SSE and SSC CGL jobs. it is also justified that what factors will motivate you to choose SSC CGL over RRB SSE. Read all in this article.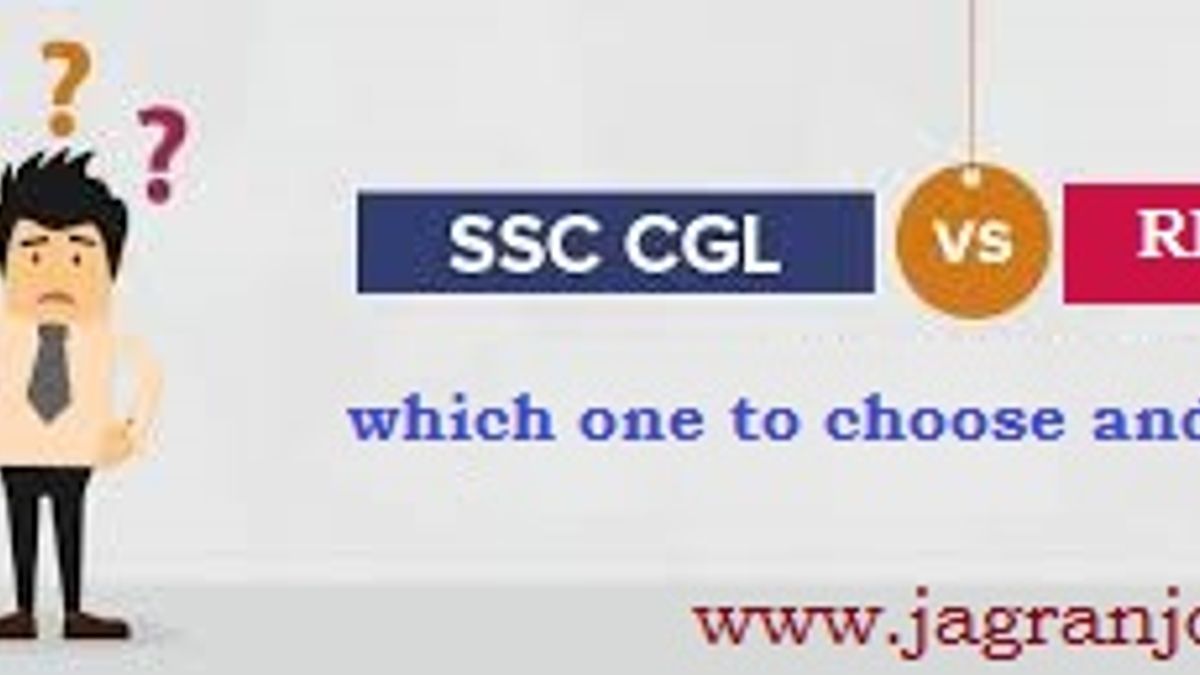 ssc
Every year SSC releases notification of CGL i.e. Combined Graduate Level exam whose minimum qualification is graduation. Now a days, engineers are very much interested in these exams to get a government job. One of the exams; RRB SSE i.e. Railway Recruitment Board senior Section Officer also provides government job in railways whose target candidates are engineers only. We will here compare the job in SSC CGL and RRB SSE considering job profiles, benefits and authority, promotions, etc.
Both exams are conducted by the government. SSC CGL provides jobs in different ministries/ organizations/ departments since RRB SSE provides jobs in railway sector only. Also when we come to eligibility criteria, SSC CGL exam can be given by any graduate but RRB SSE is given by engineers only. So, there is a wide scope in SSC CGL jobs.
Let us check several factors of comparison: -
1. Job Opportunities: SSC provides jobs of various positions like accountants (tax, audit, financial, etc.), Grade-'B' Officers (excise, audit, income tax, preventive, etc.), data entry operators and many other fields. But there is only one option in RRB SSE i.e. engineer post. It just depends on your branch like electrical, mechanical, civil, etc. Thus, you can easily find job of your interest by clearing SSC CGL exam.
2. Job Profiles: As we have discussed above that SSC CGL offers various positions in jobs. Each has its different role. In RRB SSE, Engineer of each branch will have its own roles. So, we can take a general look at roles and responsibilities.
SSC CGL Responsibilities:
a. Managing clerical work like maintaining records, making notes and filling all details.
b. General administration work like supervising juniors, making action plans, maintaining team balance, generalizing rules.
c. Some jobs require fieldwork like carrying out raids at difference places, surveillance and inspection of the data.
d. Back office work: It includes the major work of governmental organization like policy making, editing or updating, creation of new formats of filling the general forms, maintenance of all personal data of our country.
e. Auditing, Accounting, Tax calculation, income tax regulation are various important roles played by SSC CGL recruited officers.
RRB SSE Responsibilities:
a. Supervision is the main role in this job. SSE has to play the role team lead where he has to manage all junior engineers, technicians and other khalasi men. Taking of attendance of all the team members is also the part of supervising.
b. Maintenance of the accounts related data, planning of assets maintenance, dividing the work among team members, deciding the daily routine charts of different members.
c. Signal operator, ensuring the levels of the tracks to ensure safety.
d. Work as goods guard to see if goods wagons are properly placed without any disturbance, work as in charge of production team of wagons/ coaches etc.
So, overall we can see job responsibility of SSC CGL is more interesting as well as respectable. It creates a zeal and enthusiasm to work.
3. Promotional and monetary benefits: Every job has a fixed time period of promotion. Also, an important feature of promotion is that it increases the level of job and salary both.
In SSC CGL, there are different criteria of promotions for different positions. Some are promoted after 3 years of service, some after 5 years and so on. But in RRB SSE, chances of promotions are very less and cycles of promotions are long too.
After 7th pay commission, pay scales of SSC CGL jobs are higher than RRB SSE jobs. SSC CGL Pay scale is expectedly amounted to 50, 000 per month whereas RRB SSE amounted to 35,000 approximately. Promotional perks are also affected in this way.
4. Other benefits and authority: In SSC CGL, benefits like dearness allowance, house rent, transport, mobile bill, petrol bills, newspaper bills, etc., are provided where in RRB SSE you will get dearness, house rent and transport allowance only.
Conclusion:
i. SSC CGL jobs are more respectable than RRB SSE. They carry power and high exposure in their profiles.
ii. In RRB SSE, you need to work in night shifts sometimes but there are fixed working hours in SSC CGL jobs except the case of emergency.
iii. Salary, perks, additional benefits are higher in SSC CGL jobs.
iv. You can enjoy the chance of having duties in foreign countries in SSC CGL.
v. SSC CGL carries gazetted officers positions whereas RRB SSE is not gazetted officer.
vi. Transfers in RRB SSE are more than in SSC CGL jobs.
vii. SSC CGL jobs indicate a positive sign of comfort in working comparing to RRB SSE.
In the end, we can say that some students prepare for these exams just to get a government job. But some are interested in particular fields. Therefore, you should opt the job as per your comfort zone keeping all pros and cons of the selected arena.