Current Affairs in Short: 13 November 2019
Amazon has launched a unique campaign called 'Project Zero' in India to block counterfeit goods.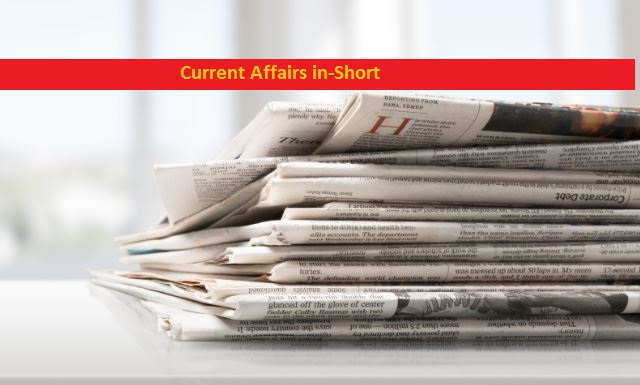 current affairs inshort
Amazon's Project Zero launched in India
• Amazon has launched a unique campaign called 'Project Zero' in India to block counterfeit goods.
• About 7,000 brands in Europe, Japan and the US have already enrolled under this project. A lot of companies from India are participating in it.
• Amazon uses three tools – Automated projections, Self-service counterfeit removal tool and product serialization.
Nita Ambani named to Board of New York's Metropolitan Museum of Art
• Nita Ambani was recently named to the board of the New York's Metropolitan Museum of Art after years of supporting exhibitions at the biggest US art museum.
• Daniel Brodsky, president of the museum, said that her contribution to preserving and promoting the art and culture of India and "The Mate" is extraordinary.
• Nita Ambani, the wife of Reliance Industries Chairman Mukesh Ambani, is the Chairman of Reliance Foundation. Reliance Foundation has been supporting 'The Mate' since 2016.
Sri Lanka criminalizes match-fixing and sports betting
• The Sri Lankan parliament has passed a bill related to 'prevention of sports-related crimes'.
• Now, match-fixing in Sri Lanka will be considered as a criminal offence. This new law, related to match-fixing, will apply to every game.
• As per the bill, Sri Lankan cricketers now have to report corrupt approaches to the Sri Lankan Government.
Also Read | Chief Justice of India's office comes under RTI Act: Supreme Court
Nicholas Pooran, WI cricketer, banned for 4 international matches
• ICC has banned West Indies cricketer Nicholas Pooran for four international matches. He had tampered the ball in the third ODI against Afghanistan.
• West Indies team player Nicholas Pooran has broken Level 3 of the ICC Code of Conduct.
• It was found in the video footage that Nicholas Pooran is scratching the ball by thumbnail. He will not be able to play the next three T20I and one test match.
Ultima Thule renamed Arrokoth by NASA
• NASA has recently renamed farthest cosmic body, Ultima Thule - Arrokoth or Sky. Earlier, NASA was criticized over the previous name's Nazi connotations.
• The new name reflects the wondering about the stars and looking at the sky. The name was given because of its natural position.
• Arrokoth also symbolizes 'icy-object' which was undisturbed since the solar system was formed about 4.5 billion years ago.
Also Read | President's Rule imposed in Maharashtra as all parties failed to prove majority
Also Read | Bolivia Crisis: Former president Evo Morales granted asylum by Mexico
Take Weekly Tests on app for exam prep and compete with others. Download Current Affairs and GK app
एग्जाम की तैयारी के लिए ऐप पर वीकली टेस्ट लें और दूसरों के साथ प्रतिस्पर्धा करें। डाउनलोड करें करेंट अफेयर्स ऐप
Android
IOS