Current Affairs in Short: 14 November 2019
In the Haryana cabinet expansion, 6 MLAs were sworn in as cabinet ministers while 4 MLAs were sworn in as ministers of state.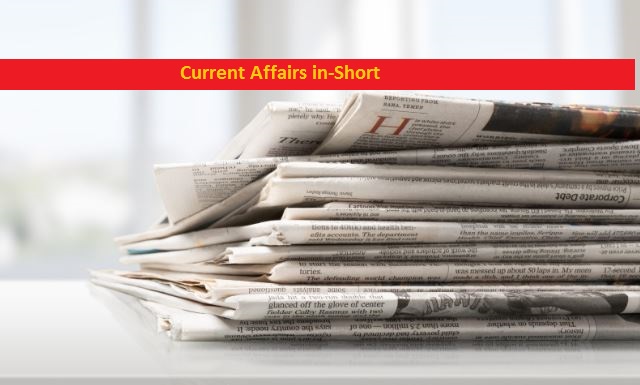 Current Affairs inshort
Haryana Cabinet inducts 10 ministers
• In the Haryana cabinet expansion, 6 MLAs were sworn in as cabinet ministers, while 4 MLAs were sworn in as ministers of state.
• Anil Vij, Kanwarpal Gurjar, Moolchand Sharma, JP Dalal, Banwari Lal and Ranjit Singh Chautala were sworn in as cabinet ministers, while Om Prakash Yadav, Kamlesh Dhandha, Anoop Dhanak and Sandeep Singh became ministers of state.
• Deputy Chief Minister Dushyant Chautala got 11 ministries that include Department of Revenue and Emergency Management, Excise and Taxation, Rural Development and Panchayat, Industry and Commerce, Health Engineering, Food, Civil Supplies and Consumer Affairs, Labor and Employment, Civil Aviation, Archeology and Museums, Rehabilitation and Consolidation.
World Diabetes Day 2019 observed
• World Diabetes Day is observed every year on November 14 to make people aware of diabetes.
• This year's theme for Diabetes Day is – Family and Diabetes'. It became an official UN day in 2006.
• Diabetes is a metabolic and chronic disease that includes an elevated level of blood glucose and loss of insulin production by the body.
Ravi Prakash wins BRICS Young Innovator Award
• India's Ravi Prakash has won the BRICS-Young Innovator Prize. The winner of this award gets USD 25,000.
• He has been given this award for the invention of the small and cheap 'Milk Chilling Unit'. This innovation is useful for small and economical weaken farmers.
• The BRICS-Young Innovator Prize is given to a young researcher and entrepreneur whose innovation will impact the lives of the people of BRICS countries.
Also Read | Jair Bolsonaro, Brazil's President, to be chief guest at Republic Day 2020
SpaceX launches 60 mini-satellites
• SpaceX has launched a group of 60 satellites into the orbit recently. The company named it Starlink.
• Starlink is a cluster of many small satellites that will orbit the Earth in a lower orbit of about 350 kilometres.
• Space X has launched these satellites for better and high-speed Internet service. Each satellite has an automated system to protect itself from space waste.
Uttar Pradesh Govt launches e-Ganna app
• UP government has launched a web portal and a mobile app, e-Ganna, for sugarcane farmers. Now, farmers can get cane supply slip online through this app.
• The e-Ganna app and web portal will ensure transparency between farmers and the government.
• e-Ganna portal will also help in eliminating cane mafia and strengthening cane development societies.
Also Read | Vashishtha Narayan Singh, a mathematician who challenged Einstein's theory, passes away
Also Read | Delhi Pollution: All Delhi schools to be shut till November 15