Current Affairs in Short: 15 November 2019
Mayank Agarwal scored another 200 after hitting his maiden Test double hundred against South Africa.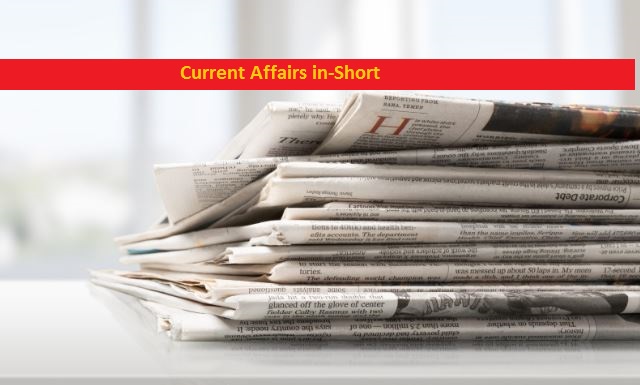 Current Affairs inshort
CJI Ranjan Gogoi's last working day
• Chief Justice of India Ranjan Gogoi remained in the courtroom for only five minutes on his last working day and walked away after saying 'Thank You'.
• As per the tradition, today's bench was also included the next Chief Justice of the country, SA Bobde.
• Justice Gogoi will be retired on November 17, but Saturday and Sunday are a holiday in the top court, so today was his last working day.
DDA drops conversion charges in 100 markets in Delhi
• DDA has given a major relief to about 50,000 shop owners in Delhi. DDA has dropped conversion charges in 100 markets in the capital.
• DDA has also relaxed the norms for industrial units located in residential areas. Now, residents will be able to start industrial units.
• DDA has approved the conversion of 81 rural villages into urban villages. Also, raising the limit of amalgamation of land plots have been increased from 64 sq. mt. to 200 sq. meters.
Mayank Agarwal hits second double ton in Test match
• Mayank Agarwal scored another 200 after hitting his maiden Test double hundred against South Africa.
• Mayank Agarwal began his international cricket career against Australia with a gutsy 76.
• Indian opener Mayank has scored two double centuries in the last five innings. He has scored both centuries at home ground and in the first innings of the Test.
Also Read | Trace Bribery Risk Matrix 2019: Bangladesh tops the list in South Asia
China successfully completes landing test for first Mars mission
• China has successfully conducted a landing test in northern Hebei province for its unnamed Mars mission.
• China will launch its first Mars mission in 2020 and it will take seven months to reach the planet.
• China has already declared that it will establish its own International Space Station by the year 2022.
Dutee Chand named in Time 100 Next List
• Indian athlete Dutee Chand has been included in the Time 100 Next list. This list has been launched under the expansion of the list of 100 most effective people in the world.
• It includes those who are ready to make future in business, recreation, sports, politics, health and science.
• Dutee has won two Silver medals in 100 meters and 200 meters events at the Jakarta Asian Games. She is the first Indian athlete to win a gold medal in the 100 meters in the World University Games.
Also Read | Current Affairs Quiz 15 November 2019
Also Read | Jair Bolsonaro, Brazil's President, to be chief guest at Republic Day 2020