Improvised explosive device (IED): Explained
As per the United Nation, improvised explosive devices (IEDs) are among the world's oldest types of weapons. Their use is regulated.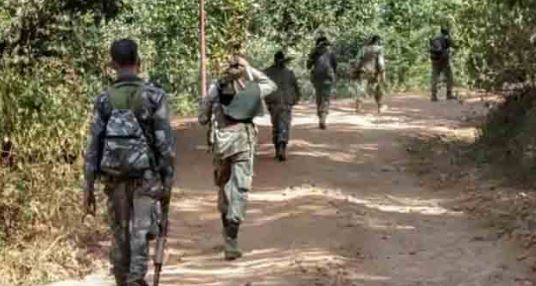 IED blast occurred in Jharkhand
In an IED blast in Jharkhand, happened on May 28, 2019, 11 CRPF and state police personnel injured. Blast triggered at Kuchai area of Saraikella. All the injured were airlifted for Ranchi in the morning at 6.52 am.
This incident occurred at the time when troops of 209-Cobra battalion of CRPF and Jharkhand police were patrolling. Eight personnel are from CRPF Cobra battalion while three are of Jharkhand police. The joint teams of Central Reserve Police Force and state police are deployed in the state for anti-Naxal operations.
What is IED?
Improvised explosive device (IED) is an improved version of a bomb constructed and deployed in ways other than in conventional military action. Use of IED is banned other than military actions without permission but many terrorist groups are using this device to bring more destruction.
IED use is regulated
As per the United Nation, improvised explosive devices (IEDs) are among the world's oldest types of weapons. Their use is regulated. In situations of conflict, military may employ IEDs if they fully stick on to international humanitarian law, in particular the rules of distinction, proportionality and precautions in attack. Random use or the targeting of the IEDs against civilians or civilian objects is strictly prohibited.
But the unlawful use of improvised explosive devices – particularly by non-state armed groups and rogue individuals – is spreading quickly. Such IED attacks deliberately target concentrations of civilians to achieve a maximum effect of lethality, terror and societal disruption; and they currently occur globally on a scale of hundreds per month.
Growth in casualties
According to the United Nations office for disarmament affairs, annually, IED attacks kill and injure more people than do attacks with any other type of weapon except firearms. A review of selected international media reports from 2011 to 2015 revealed more than 6,300 recorded IED explosions, resulting in over 105,000 casualties. Proliferation of IED use is an unmistakable trend. About half of the world's countries have currently been impacted by IEDs. In 2015 alone, suicide attacks involving IEDs occurred in over 10% of Member States, a greater proportion than any recorded ever before.
Why so lethal?
• United Nations office for disarmament affairs mentioned that IEDs generally consist of a switch, power source, initiator, container and explosives. Casings can range from soda cans, plastic bags, pressure cookers and shoeboxes to suicide vests, gas cylinders and trucks that make it more lethal.
• It has witnessed that use of IEDs affect civilians a lot. In Nigeria, suicide bombers caused the most civilian harm in 2015, with over 2,000 casualties in that year.
• In Afghanistan, one of the world's most heavily landmine-contaminated countries, IEDs kill 10 times more civilians than do landmines.
• The use of IEDs against civilians affects the entire spectrum of their human rights, including the rights to life, physical security, education and health.