Sahitya Akademi Awards 2018 presented to 24 writers; Hindi writer Chitra Mudgal among winners
To name a few, winners of Sahitya Akademi Awards 2018 include Sanjib Chattopadhyay for Bengali, Anees Salim for English, Sharifa Vijliwala for her essays in Gujarati, Chitra Mudgal for Hindi, and S Ramesan Nair for his poetry in Malayalam.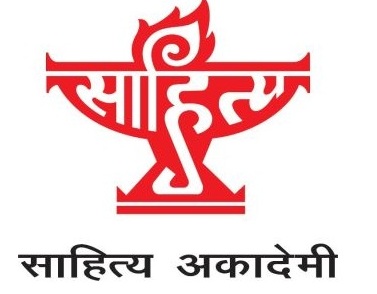 Sahitya Akademi Awards 2018 announced in 24 languages
India's national academy of letters, Sahitya Akademi on January 29, 2019 presented the Sahitya Akademi Award 2018 to 24 writers. The awards were given for 24 different Indian languages.

Renowned Hindi writer Chitra Mudgal, Dogri writer Inderjeet Kesar, Kannada writer KG Nagarajappa and Kashmiri story writer Mushtaq Ahmad Mushtaq were among the 24 winners.

Sahitya Akademi President, Chandrasekhar Kambar presented these awards at a function in New Delhi during the Festival of Letters, organised by Sahitya Akademi.
The winners were announced by the Sahitya Akademi on December 6, 2018. Seven books of poetry, six novels, six short stories, three of literary criticism and two of essays won the Sahitya Akademi Awards 2018.

Complete list of winners of Sahitya Akademi Awards 2018
Mushtaq Ahmad Mushtaq's "AAKH'' won in 'Kashmiri' category

Eminent short-story writer, Mushtaq Ahmad Mushtaq, bagged the Award for his collection of short stories "AAKH''.

Mushtaq Ahmad, an Indian Information Service officer, is presently posted as Head of the Regional News Unit at Radio Kashmir Srinagar.

AAKH, a collection of eighteen short stories, was published in 2012 and had earlier bagged the best book award in Kashmiri at the state level from State Academy of Art, Culture and Languages for the year 2014.

Selection of Awardees

The awardees were recommended by distinguished jury members representing 24 languages and were approved by the Executive Board under the chairmanship of Dr. Chandrashekhar Kambar, the President of Sahitya Akademi.
Bhasha Salman 2017 and 2018
The Akademi also announced its Bhasha Salman for the year 2017 and 2018.
Yogendra Nath Sharma was awarded the Bhasha Salman for the North zone; G Venkatasubbiah was awarded for South zone; Gagendra Nath Das was awarded for the Eastern zone; and Shailaja Bapat for the Western zone.
About Sahitya Akademi Awards

• Sahitya Akademi award is a literary honour that is conferred annually on Indian writers for their outstanding works of literary merit.

• The award, established in 1954, is given on books of literary merit written in any of the major languages of India.

• The award is presented in the form of a casket containing an engraved copper-plaque, a shawl and a cheque of Rs 1 lakh.

• Indian film-maker Satyajit Ray is the designer of the plaque awarded by the Sahitya Akademi.