Explained: What is the conflict between Russia and Ukraine? Key reasons behind Russia-Ukraine conflict
The unannounced war between Ukraine and Russia has taken the world politics, economy, and global market systems by storm. Here's how the two countries got here, what they want and more on the Russia-Ukraine crisis.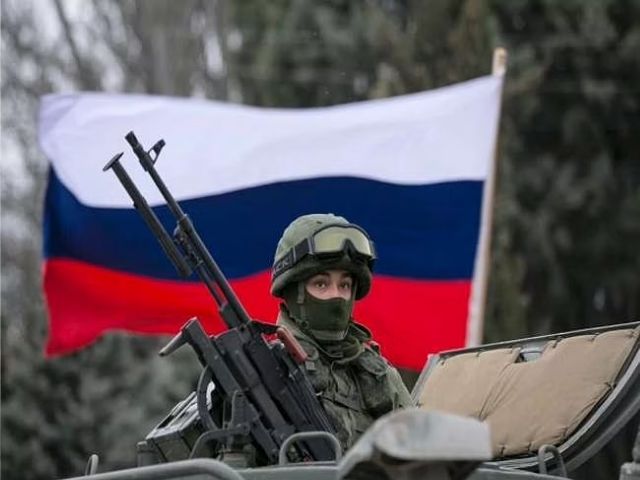 Explained: What is the conflict between Russia and Ukraine? Key reasons behind Russia-Ukraine conflict
Russia-Ukraine conflict: The unannounced war between Ukraine and Russia has taken the world politics, economy, and global market systems by storm and the diplomatic efforts by world leaders to resolve the crisis showed no sign of progress.
What has happened so far?
March 8 Updates
Russian Embassy in India has informed that the Russian Federation is ready to provide humanitarian corridors on March 8 from 10:00 am Moscow time. The ceasefire would come into effect on specific routes.
India has managed to safely evacuate 20,000 of its nationals from Ukraine and is deeply concerned about the students stranded in the east Ukrainian city of Sumy as no safe corridor is provided despite repeated requests to both Ukraine and Russia.
Japan has imposed new sanctions on Russia and has frozen the assets of an additional 32 Russian and Belarusian officials and oligarchs.
Russia has warned that the oil prices may sore to $300 per barrel, and it might close the main gas pipeline to Germany if the West halts oil imports over its invasion of Ukraine. The oil prices have soared as the US went forward with the import ban.
The World Bank will transfer $723 million to Ukraine in the upcoming days. This comes after the board approved the amount in grant and loan to Ukraine to help Ukraine continue critical services, pay hospital workers, pensions, etc.
The Russian and Ukrainian delegates are expected to meet in Turkey on 10 March 2022.
Although China hailed its friendship with Russia as 'rock solid', it promised to provide humanitarian aid to Ukraine.
Russian police have detained 5,020 people who took part in the anti-war protests held across the country.
Ukrainian President Volodymyr Zelenskyy shared a 9-minute long video on Instagram showing himself working from his Presidential Office in Kyiv. "I'm not hiding, and I'm not afraid of anyone," said Zelenskyy.
Ukraine has alleged Russia of a medieval-style siege as the humanitarian crisis in the country deepened after Russian forces intensified their shelling, and food, water, and medicine grew scarce.
March 7 Updates
The Russian military will temporarily ceasefire and open humanitarian corridors in several Ukrainian cities, including the capital Kyiv, Kharkiv, Mariupol and Sumy. The humanitarian corridors are being set up at the personal request of French President Emmanuel Macron and in view of the current situation in those cities.
Russia has launched a heavy artillery barrage against Mykolaiv, a strategic southern Ukrainian port. This comes a day after Ukrainian forces pushed them from the city limits and recaptured the airport.
PM Modi and Ukrainian President Volodymyr Zelenskyy are scheduled to hold a telephonic conversation over the ongoing war in Ukraine.
According to US Secretary of State Antony Blinken, the United States and its European allies are looking forward to banning imports of Russian oil. While Europe relies on Russia for crude oil and natural gas, but Russian invasion of Ukraine has led them to ban more and more Russian products in the last 24 hours.
UN claimed that Russia has tightened its grip on Ukraine's Zaporizhzhia nuclear power plant and has restricted communications with the outside world.
In light of Russia's fake news law, Tiktok has suspended new video posts in Russia and is reviewing the safety implications of the law. ByteDance, a Chinese tech giant, is the parent company of Tiktok.
After temporarily halting future projects and acquisitions in the country to assess the impact of the Russian invasion of Ukraine, Netflix Ins has now suspended its services in Russia.
American Express Co has joined other western corporations that are suspending their services in Russia over its invasion of Ukraine and Belarus for providing support. The company said, "In light of Russia's ongoing, unjustified attack on the people of Ukraine, American Express is suspending all operations in Russia. We are also terminating all business operations in Belarus."
French President Emmanuel Macron alleged his Russian counterpart of hypocrisy and cynicism after he agreed to open humanitarian corridors but only to Russia and Belarus.
March 6 Updates
According to United Nations, at least 364 civilians have been killed and 759 injured, since Russia invaded Ukraine. It further added that the true numbers can be considerably higher.
French President Emmanuel Macron urged his Russian counterpart to end military operations in Ukraine and ensure the security of Ukraine's nuclear sites in a two-hour-long telephonic conversation. Putin has blamed Kyiv for failed civil evacuations from Mariupol which is surrounded by Russian troops. Turkish President too urged Putin for an immediate general ceasefire.
Germany and Israel have agreed to stay in close contact as they share a common goal to end sufferings in Ukraine as soon as possible. Israeli PM Naftali Bennett met Russian President Vladimir Putin on March 5 in Kremlin to discuss the Ukrainian crisis.
As of March 6, the total number of refugees that have fled to other European countries stands at 157, 056. Of these, 885,303 have fled to Poland, 169,053 to Hungary, 113,967 to Slovakia, 84,067 to Moldova, 71,640 to Romania, 53,300 to Russia, and 406 to Belarus.
US Secretary of State Antony Blinken claimed to have received very credible reports of attacks on civilians by Russian troops and the United States are documenting these reports to help organizations in their investigations of whether war crimes have been committed or not.
Ukrainian President Volodymyr Zelenskyy has claimed that the Russian rockets have completely destroyed Vinnytsia airport. He has further urged Russians to protest against the invasion. "Citizens of Russia! For you, this is a struggle not only for peace in Ukraine! This is a fight for your country. If you keep silent now, only your poverty will speak for you later. And only repression will answer," said Zelenskyy in a televised address in Russian.
Indian Embassy in Ukraine has asked Indian students stranded in Ukraine to fill up an online form on an urgent basis.
As Russian forces are attacking areas surrounding Kyiv, the Ukrainian soldiers are bolstering their defences around the capital. They are digging trenches, blocking roads and liaising with civil defence units.
Russia has demanded authorities in Estonia, Latvia and Lithuania to take measures to protect Russian embassies. This comes after a Russian Ambassador was attacked in Lithuania's capital.
In a major blow to Russia's financial system, Mastercard and Visa have also suspended their operations in Russia. Mastercard said that the cards issued to Russian banks will not work now and the cards issued outside the country will no longer support Russian stores or ATMs.
After Russia passed a law to jail people spreading fake news, CNN has halted its operations in the country.
March 5 Updates
RAI, Italy's channel, has also announced the immediate suspension in reporting from Russia. SpaceX chief Elon Musk said that Starlink's satellite broadband service has been told by some governments, not Ukraine, to block Russian news sources. "We will not do so unless at 'gunpoint', sorry to be a free speech absolutist", said Musk in a tweet.
According to the Ministry of External Affairs, "Over 13,300 people brought back in 63 flights. Thirteen flights are to be operated in the next 24 hours to bring back Indians amid the Ukraine crisis. The main focus now is on evacuating Indian students from Sumy; exploring multiple options for their evacuation. Main challenges in the evacuation of Indians from Sumy are ongoing shelling and violence and lack of transportation."
The European Union said it had joined members of the Council of the Baltic Sea States (CBSS) in suspending Russia and Belarus from the Council's activities.
Ukrainian Defence Minister Oleksii Reznikov said that 66,224 Ukrainian men have returned from abroad to join the fight against Russia's invasion.
Russia has informed UNSC that it is ready to evacuate Indians and other foreign nationals from Ukraine.
March 4 Updates
Russian Foreign Minister Sergey Lavrov said that Moscow is ready for talks to end the fighting in Ukraine but will continue to press its effort to destroy Ukraine's military infrastructure. He further added that the Russian delegation submitted its demand to its Ukrainian counterpart and is waiting for Kyiv's response.
Russian shelling has led to a fire at Zaporizhzhia nuclear power plant, the largest in Europe and accounts for 25% of Ukraine's power generation. The nuclear watchdog IAEA has put its Incident and Emergency Centre (IEC) in full 2487 response mode due to the prevailing situation at the nuclear power plant. The organization further added that no change has been reported in the radiation levels.
President Vladimir Putin praised its soldiers as heroes and said that Russia's military operations in Ukraine are going as planned. He went on to make a series of allegations against Ukrainian forces, including that they were holding foreign citizens hostage and using human shields.
The commanding general of the Russian 7th Airborne Division, Major Gen Andrei Sukhovetsky, was killed earlier this week in a fight with Ukraine. His death has been confirmed by local officers.
The United States has imposed fresh sanctions on 50 Russian oligarchs in an attempt to target President Putin for the Russian invasion of Ukraine. President Joe Biden said that the new sanctions will cut Russian elites, their families and close confidants from the US financial system. "Today, I'm announcing that we're adding dozens of names to the list, including one of Russia's wealthiest billionaires. I'm banning travel to America by more than 50 Russian oligarchs, their families, and their close associates," said President Joe Biden ahead of his cabinet meeting.
The US has offered humanitarian relief to around 30,000 Ukrainians in the United States. Under the Temporary Protected Status, Ukrainian refugees can remain in the US for up to 18 months.
On similar lines, Brazil has announced to grant temporary visas and residence permits to Ukrainian refugees.
After banning Russian state-funded media from buying or selling ads through its technology, Google has now suspended the selling of online advertisements in Russia. The ban covers YouTube and other publishing partners.
According to a report by a US outlet, Axios, the US State Department has asked American diplomats to inform their counterparts from India and UAE that their position of neutrality on Ukraine has put them on the Russian side. However, the cable was recalled.
An Indian student who was coming from Kyiv was shot midway and was taken back, according to MoS Civil Aviation Gen (Retd) VK Singh. The minister further added that they aim to evacuate maximum students with minimum losses. The government has speeded up its evacuation operation and is expected to bring 7,400 more students stranded in Ukraine in two days.
NATO rejected the Ukrainian call to help protect its skies from Russian missiles and warplanes but Europe has promised more sanctions to punish Russian President Vladimir Putin.
March 3 Updates
As part of Operation Ganga, 19 separate evacuation flights will reach India today.
An update on#OperationGanga- No.of flights scheduled for the day:

Bucharest- 8 by @IAF_MCC @airindiain @IndiGo6E

Suceava- 2 by Indigo

Kosice- 1 by @flyspicejet

Budapest- 5 by @IAF_MCC Indigo, @GoFirstairways& Air India

Rzeszow- 3 by Indigo

— Jyotiraditya M. Scindia (@JM_Scindia) March 3, 2022
In its first evacuation flight, Indian Air Forces' C-17 aircraft evacuated at least 200 Indian nationals from Bucharest, Romania and landed at its home base in Hindon, Ghaziabad. The second flight evacuated at least 220 Indian nationals from Budapest, Hungary to Hindon, Ghaziabad.
Russian Embassy in India tweeted that the Indian students have been held hostage by the Ukrainian Security forces who wish to leave the war-ravaged country and go to Belgorod. The Embassy further said that they are offered to leave the country via the Ukrainian-Polish border where the active hostilities are taking place. The claims have been denied by the MEA. Further, Russia claimed to have been working on a humanitarian corridor for the safe passage of Indians stranded in Ukraine.
Russia claims to have annexed the Ukrainian port city of Kherson which the Ukrainian military has denied. According to the latest intelligence update by the UK's Ministry of Defence, the cities of Kharkiv, Chernihiv and Mariupol remain under Ukrainian control.
Ukrainian President Zelensky asked his Russian counterpart to sit down and negotiate. He salted the proposal with a touch of sarcasm saying that he don't bite.
"Stay in the bunker, use WhatsApp groups to coordinate, learn Russian, conserve food and water," government advisory to Indians in Ukraine.
The International Paralympic Committee (IPC) has barred Russian and Belarusian athletes from competing in Beijing Paralympics following the Russian invasion of Ukraine. "Following a specially convened meeting, the IPC Governing Board has decided to refuse the athlete entries from the RPC and NPC Belarus for the Beijing 2022 Paralympic Winter Games," the IPC said in a statement.
According to a statement by Ukrzaliznytsya, Ukraine's state-run company, a Russian airstrike has hit near the southern railway station of Kyiv where thousands of people are being evacuated. While the station suffered minor damages, the number of casualties is not known yet.
The World Bank has halted all of its programmes in Russia and Belarus with immediate effect. The action came after the Russian invasion of Ukraine and the hostilities against its people. The bank further said that since Crimea's annexation by Russia, it has not approved any new loans or investments in Russia. It has also not approved any new loans to Belarus since the controversial presidential election.
Kharkiv, the second-biggest city in Ukraine, was heavily bombed by Russia after the UN denounced the latter and voted in favour of probing the country for potential war crimes. As a result, the International Criminal Court has opened an investigation against Russia into possible war crimes, genocide in Ukraine since 2013 and conflict sparked by the Russian invasion.
It is to be noted that the attack on Ukraine is the biggest on any European country since 1945. It has caused more than 8 lakhs people to flee, sanctions against Russia, and fear of World War 3. According to a border guard in Poland, over five lakh people have crossed the Poland border from Ukraine.
February 28 Updates
According to the Government sources, officials will travel to neighbouring countries of Ukraine as Special Envoys of India to coordinate the evacuation mission and help students stranded in Ukraine. Hardeep Puri will go to Hungary, Jyotiraditya Scindia to Romania and Moldova, Kiren Rijiju to Slovakia and Gen VK Singh to Poland. India has evacuated a total of 1,156 Indian nationals in five evacuation flights till now.
Indian Embassy has advised the students stranded in Ukraine to make their way to the railway station for evacuation.
Weekend curfew lifted in Kyiv. All students are advised to make their way to the railway station for onward journey to the western parts.
Ukraine Railways is putting special trains for evacuations.

— India in Ukraine (@IndiainUkraine) February 28, 2022
Russian President Vladimir Putin has ordered Russian nuclear deterrent forces put on high alert amid tensions with the West over his invasion of Ukraine.
According to Ukrainian authorities, the Russian troops have slowed down the pace of the offensive, but are trying to develop success in some regions. While the heavy fighting continues in Kharkiv and Chernihiv, the cities control remains with Ukraine.
Russia's Central Bank has raised the key rate from 9.5% to 20% to shore up the plummeting Ruble. This comes after Western sanctions against Russia over its invasion of Ukraine.
Two major bodies of the UN will hold separate meetings on Monday on the Russian invasion of Ukraine. The 193-nation General Assembly and the 15-member Security Council -- will hold separate meetings on Monday for an immediate cease-fire and on the humanitarian impact of Russia's invasion.
Belarus has voted to ditch its non-nuclear status. The amendment allows nuclear weapons to return to Belarusian soil. According to sources, Belarus is expected to send troops to help Russia. Earlier, Belarus allowed Russian troops to use its territory to invade Ukraine.
In a threatening series of tweets, Chief of Roscosmos- Russian space agency, Dimitry Rogozin said that the tension following Russia's invasion of Ukraine could have consequences for the International Space Station (ISS), a permanent laboratory in space where the United States, Russia and some other countries work as partners. He also said that Russia could respond to the US sanctions by letting the ISS, a 420-tonne spacecraft, the largest man-made structure in space, fall over the US or Europe, or over India and China. It is to be noted that the orbital flight path of the spacecraft usually does not take it over most of the Russian territory.
Read | ISS may drop over the US or Europe or India and China: Roscosmos' Director-General Rogozin on US sanctions against Russia
February 27 Updates
Ukrainian President Volodymyr Zelenskyy agreed to hold peace talks with Russia. "We agreed that the Ukrainian delegation would meet with the Russian delegation without preconditions on the Ukrainian-Belarusian border, near the Pripyat River," Zelenskyy said in a statement. The talks will take place on the Belarusian-Ukrainian border near the Pripyat River.
352 Ukrainian civilians, including 14 children, have been killed during Russia's invasion while 1,684 people, including 116 children, have been wounded, according to Ukraine's Interior Ministry.
Amid the ongoing war, the Russian military has provided safe passage to the residents of Kyiv. The residents can use a highway leading to Vasylkiv just southwest of the Ukrainian capital.
Ukraine moved to the International Court of Justice seeking to halt the Russian invasion. President Volodymyr Zelenskyy tweeted, "Ukraine has submitted its application against Russia to the ICJ. Russia must be held accountable for manipulating the notion of genocide to justify aggression. We request an urgent decision ordering Russia to cease military activity now and expect trials to start next week."
Kharkiv's Governor Oleh Synyehubov claimed that Ukrainian forces repelled the Russian attempt to seize Kharkiv, Ukraine's second-largest city.
The world's largest cargo aircraft, AN-225 Mriya, was destroyed by Russian troops during an attack on an airport near the country's capital. Without disclosing the extent of damage, the country said it will rebuild the legendary plane.
EU shuts its airspace to Russian airlines, fund supplies of weapons to Ukraine and ban some pro-Kremlin media outlets. The 27-nation bloc will also target Belarus President Alexander Lukashenko with sanctions for his support to the military campaign in Ukraine.
PM Modi held a high-level meeting with External Affairs Minister S Jaishankar and other top government officials on the Ukraine-Russia war. A large number of Indians, mostly students, are stranded in Ukraine and India has begun evacuating them. Some of the Union Ministers may go to the neighbouring countries to oversee the evacuation process.
PM Modi has also spoken to Russian President Vladimir Putin and Ukrainian President Volodymyr Zelenskyy, with India calling for dialogue to defuse the ongoing war.
February 26 Updates
Ukrainian President Volodymyr Zelenskyy declined the US offer to evacuate Kyiv. He said, "The fight is here, I need ammunition, not a ride."
In a short video, he said, "We will defend our state because our weapon is truth. This is our land, our country, our children. And we will defend all of that."
On its third day of the invasion, Russia said that it has captured Melitopol, the southeastern Ukrainian city.
The United States has joined other European nations to impose sanctions on Russian President Vladimir Putin and Foreign Minister Sergei Lavrov in a bid to halt the Russian invasion of Ukraine.
35 people were injured in overnight fighting in Kyiv. The figure includes two children.
February 25 Updates
India, China, and UAE abstained from the UNSC resolution on the Russian invasion of Ukraine while the remaining eleven members voted in favour of the resolution. As Russia holds the presidency for the month of February, it vetoed the resolution.
Air India will operate three flights to the Romanian capital Bucharest and one flight to the Hungarian capital Budapest to evacuate Indians stranded in Ukraine. The flights will reach the destinations by Saturday.
#FlyAI : @TataCompanies pic.twitter.com/f3lyxD08nX

— Air India (@airindiain) February 25, 2022
NATO has agreed to deploy its troops on land, sea, and air to bolster defences, and thousands of additional troops, over 100 jets are on high alert in 30 more locations.
Facebook banned the accounts of several Russian leaders over Russia's invasion of Ukraine. In retaliation, the Russian authorities announced a partial restriction of access to Facebook.
Ukrainian President Zelenskyy dispelled rumours that he had fled a country via a recorded video where he can be heard saying, "We're defending our independence and our country, and that's how it'll be."
The 47-nation Council of Europe has suspended Russia from the organisation of its human rights over Russia's invasion of Ukraine.
The European Union has agreed to freeze Putin's and Lavrov's assets along with imposing other sanctions. Another package of sanctions is underway.
Russian President agreed to send a delegation to Minsk for negotiations on the ongoing war after a phone call with China's President Xi Jinping. He further called on the Ukrainian military to end resistance and turn on their leaders.
In response to Putin's call, Foreign Minister Lavrov said that the country doesn't plan to occupy Ukraine and is ready to hold talks after Ukrainian forces lay down their arms.
The Russian military has captured the strategic Hostomel aerodrome which is a few kilometres away from the capital city Kyiv. The Russian military claimed to have blocked the access to Kyiv from the west and separatist forces in the east and attacked the army positions. It said that it will not strike the residential areas of Kyiv.
However, the Ukrainian Foreign Minister said that the Russian military has attacked a kindergarten and an orphanage.
According to the Ukrainian ministry, Russia has hit 33 civilians sites ever since it announced war on the country.
In response to Russia's invasion of Ukraine, the UK imposed a ban on Russian flights. In retaliation, Russia closed its airspace for British airlines.
Meanwhile, India plans to operate two flights to the Romanian capital Bucharest to evacuate Indians stranded in the war-ravaged country. As per the officials, around 20,000 Indians are stranded in Ukraine.
Important Advisory to all Indian Nationals/Students in Ukraine as on 25 February 2022.@MEAIndia @PIB_India @DDNewslive @PIBHindi @DDNational @IndianDiplomacy @PMOIndia pic.twitter.com/79124Ks0Sm

— India in Ukraine (@IndiainUkraine) February 25, 2022
Indian nationals arriving at the Poland-Ukraine border by public conveyance are advised to make for the Shehyni-Medyka border crossing: Embassy of India, Warsaw pic.twitter.com/l8RZt2xFl4

— ANI (@ANI) February 25, 2022
In a televised address, Ukrainian President Volodymyr Zelenskyy said that he is Russia's number one target, while his family is at number two after Russian military forces have started attacking the capital city.
"They want to destroy Ukraine politically by destroying the Head of State. I stay in the capital, I stay with my people. My family is also in Ukraine. My children are also in Ukraine. My family is not traitors. They are the citizens of Ukraine. But I have no right to say where they are now," said the Ukrainian President who is staying in the government quarter in Kyiv with other officials who are needed for the central government to work.
United Nations has announced to provide $20 million humanitarian aid to the war-ravaged nation. UN Chief said that more than $1bn will be needed for aid operations in Ukraine.
Meanwhile, thousands of people have taken to the streets in Moscow to protest against the Russian invasion of Ukraine. The Russian police have detained over 1500 people who took part in the anti-war protests. In neighbouring Georgia and Lithuania, demonstrators burned their Russian passports to protest against the invasion of Ukraine. The anti-war protest took place in Slovenia.
After attacking several Ukrainian cities and military bases, the Russian military is now advancing to take over Kyiv, Ukraine's seat of government. The explosions in the capital city by Russia are an attempt to dismantle the government and replace it with Russia's regime.
Multiple explosions were heard in Kyiv in the early hours of Friday in the central area of the capital city. One of the explosions occurred between metro station Poznjaky and Kharkivska. Ukraine's operational command, their anti-aircraft defences are attacking Russian aircraft and drones.
In a video address to the nation, President Volodymyr Zelenskiy said that 137 civilians and military personnel have been killed and 316 people have been injured so far.
Meanwhile, Prime Minister Narendra Modi called up Russian President Vladimir Putin and "appealed for an immediate cessation of violence". US President Joe Biden has called the attack by Russia "unprovoked and unjustified" while British Prime Minister Boris Johnson has also condemned the attack, saying Putin's hands were stained with Ukraine's blood.
As a stunned world watched the Russian attack unfold in Ukraine and key US and European leaders condemned the invasion, Prime Minister Narendra Modi called up Russian President Vladimir Putin and "appealed for an immediate cessation of violence".
Russia has captured Chernobyl nuclear site after a fierce battle with Ukrainian troops. This could hamper efforts to maintain the nuclear facility as it is the site of the world's worst nuclear disaster.
Zelensky earlier tweeted, "Russian occupation forces are trying to seize the Chernobyl (nuclear power plant). Our defenders are sacrificing their lives so that the tragedy of 1986 will not be repeated. This is a declaration of war against the whole of Europe."
US President Joe Biden said the United States will intervene if Russian President Vladimir Putin moves into NATO countries. He also stressed that if his Russian counterpart is not stopped now, he will be emboldened. He spoke to Ukrainian President Volodymyr Zelenskiy and assured him to provide humanitarian relief to ease the suffering of the people of the war-ravaged nation.
February 24 Updates
On February 24, Russia claimed to have destroyed 74 Ukrainian military facilities, including 11 airbases. It further confirmed the loss of a Su-25 attack jet due to pilot error. Amid the armed conflict between the two nations, 40 Ukrainian soldiers and 10 civilians have been killed by Russian shelling. Meanwhile, Ukraine claimed to have killed around 50 Russian occupiers without providing any insights.
Russia's invasion of Ukraine began in the early hours of Thursday after President Putin's announcement. Following this, explosions were reported in several regions and air sirens went off in Kyiv, thereby indicating that it is under attack. Kyiv is the capital of Ukraine.
President Volodymyr Zelenskiy said that Ukraine has severed diplomatic relations with Russia after it launched an all-out invasion of the country by land, air and sea, the biggest attack carried out by one European state against another since World War 2. Amid this, President Zelenskiy has declared martial law in the country and the Ukrainian Foreign Minister vowed to defeat Russia.
US President Joe Biden announced rigid sanctions on Russia that aimed at cutting off Russia's largest banks and preventing the country from importing US technology critical to its defence, aerospace and maritime industries.
British Prime Minister Boris Johnson on Thursday announced sanctions on over 100 Russian individuals and entities after Moscow launched an invasion of Ukraine. "This includes all the major manufacturers that support (Russian President Vladimir) Putin's war machine. Furthermore, we are also banning Aeroflot from the UK."
Also Read | Ukraine Country Profile: History, Capital City, Borders, Area, Population, Language, Currency, and Ongoing Ukraine-Russia Crisis
Earlier on February 21, Russian President Vladimir Putin signed a decree with the separatist leaders recognising two regions in Ukraine-- Donetsk and Luhansk-- as independent held entities. He further ordered Russian troops to maintain peace in the two breakaway regions.
The announcement comes after the West repeatedly warned Russia to not recognise the two separatist regions in eastern Ukraine as it will wreck peace efforts in the region.
Meanwhile, Australia has asked Russia to step back, China called on all parties to exercise restraint, Japan criticised Russia and Britain is expected to announce sanctions on Russia.
In view of the tense situation in the region, a special Air India flight is on its way to Ukraine to evacuate Indians from Ukraine. India has allowed additional flights to evacuate its nationals. Earlier, only three flights were scheduled on February 22, 24 and 26.
Russia has amassed more than 100,000 troops on its border with Ukraine over the past several months, sparking warnings on what people now fear as the beginning of World War 3.
What is the conflict between Russia and Ukraine?
Ukraine became an independent nation with the fall of the Soviet Union in 1991. It was earlier part of the Russian empire and later became the Soviet Republic and did away with its Russian imperial legacy, thereby forming close ties with the West.
Since its independence, the country is battling corruption and internal divisions. The country's western side wants integration with the West while the eastern region with Russia.
The conflict started when Ukrainian President Victor Yanukovych rejected an association agreement with the European Union in favour of closer ties with Moscow. The protestors ousted him in what is known as the Revolution of Dignity. In return, Russia annexed Ukraine's Crimean Peninsula and backed east Ukraine's separatist rebellion.
Soon after this, it attacked Donbas, the country's industrial heartland. Over 14,000 people lost their lives in the armed conflict between the Ukrainian forces and Russia-backed separatists.
Ukraine and the West accused Russia of deploying troops and sending weapons to the rebellions, an allegation that Russia denied. However, Russia strongly criticised the US and NATO for aiding Ukraine with weapons and joint military drills. President Putin too expressed concerns over plans by some NATO members to establish military training centres in Ukraine as it will facilitate military foothold in the region even without Ukraine joining NATO.
Russia in its security demands said that it doesn't want Ukraine to be a member state of NATO and further want to cease all NATO drills near its borders and withdrawal of NATO troops from central and eastern Europe. It is to be noted that Ukraine's admission to NATO would require the unanimous approval of the 30 member states. Also, Russia views Ukraine as part of its "sphere of influence", a territory, rather than an independent state.
However, the US and NATO have turned down Russia's demands. The West is backing Ukraine and promised to hit Russia financially if its troops advance to Ukraine.
Also Read | Explained: Ethiopia's Tigray crisis and its impact on the Horn of Africa
Russia-Ukraine Conflict: Timeline of the events
Here's a timeline of the Russia-Ukraine conflict.
Russia amassed over 100,000 troops along its border with Ukraine.
Satellite images in November 2021 showed more than 100,000 Russian troops on the border with Ukraine, along with tanks and other military hardware.
US Prez warned Russia.
In December 2021, US President Joe Biden warned Russia of sweeping western economic sanctions if it invades Ukraine.
Russia presented its security demands to the West.
Russia published draft security pacts and presented them to the West. The nation not only demanded NATO to deny membership to Ukraine and other ex-Soviet countries but de-escalation of troops and weapons in central and eastern Europe.
On 3 January 2022, US President Joe Biden reassured Ukraine's President Volodymyr Zelenskyy of a decisive response if Russia invades. The leaders further discussed the upcoming diplomatic meetings over the call to address the crisis.
US and Russian officials met in Geneva.
The US and Russian officials met in Geneva on 10 January 2022 to solve the issue but it remain unresolved as the former denied accepting the security pacts put forth by Russia.
US Prez warned of a likely Russian invasion.
On 19 January 2022, US President Joe Biden warned of a likely Russian invasion and further cautioned Russian President Vladimir Putin of the grave consequences.
NATO puts its forces on standby.
Days after diplomatic talks in Geneva, NATO placed its troops on standby and reinforced military presence in eastern Europe with more ships and fights jets on 24 January 2022. At the same time, the US positioned around 8,500 troops on alert.
The US presented a written response to Russia's demands.
On 26 January 2022, the United States presented Russia with a response to its demand wherein it repeated a commitment to NATO's "open-door" policy while offering a "principled and pragmatic evaluation" of Moscow's concerns.
Russia's security demands are unfulfilled.
Two days later, Russian President Vladimir Putin said that their security demands have remained unaddressed but they are ready for diplomatic talks.
Furthermore, Ukraine's President Zelenkskyy warned the West to avoid creating a panic that will negatively affect his country's economy.
A special session of the UN Security Council.
On the last day of January, the US and Russia held diplomatic talks over the Ukraine conflict at a special closed session of the UN Security Council.
While the US Ambassador to the UN put forth that the Russian invasion of Ukraine would pose a threat to global security, the Russian Ambassador to the UN denied a planned invasion. Putin also backed the Russian Ambassador's statement to the UN and accused the US of ignoring Russia's security demands.
French President met Russian President.
French President Emmanuel Macron met Russian President Vladimir Putin for marathon talks on 8 February 2022. Putin told Macron that Russia would not further escalate the Ukraine crisis.
UK Foreign Secretary and Russian Foreign Minister held talks.
UK Foreign Secretary Liz Truss and Russian FM Sergey Lavrov held talks. The facts presented by the Russian team bounced off their British counterparts. Moreover, the United Kingdom challenged Russia's assertion that their troops and weaponry will not threaten anyone.
US and Russian presidents held talks via video conference.
US President Joe Biden held talks via video conference with Russian President Vladimir Putin on 12 February 2022. Biden said that the Russian invasion of Ukraine would cause widespread human suffering and that the West was committed to diplomacy to end the crisis but equally prepared for other scenarios.
G7 nations issued a joint statement.
The G7 nations issued a joint statement that Russia will face massive economic and financial consequences if it attacks Ukraine.
De-escalation of troops from the border.
On 15 February 2022, Russia said that it is pulling some troops back from the Ukraine border, Ukraine's Foreign Minister, however, said that they don't believe what they hear. If a real withdrawal follows these statements, they will believe at the beginning of a real de-escalation.
Russia recognized two separatist regions in eastern Ukraine as independent entities.
On February 21, Putin inked an agreement with separatist leaders, thereby declaring two separatist regions in eastern Ukraine as independent entities. This has paved the way for Russia to openly send troops and weapons to the region.
What does Ukraine want?
Ukraine is not a member state of NATO but it aspires to be one. It openly said that it will apply for EU membership in 2024. Before being considered for NATO membership, it needs to phase out corruption and internal divisions prevalent in the region. The present Ukrainian President was elected on the promises of peace in the Donbas region, anti-corruption and economic renewal.
In December last year, NATO Secretary-General Jens Stoltenberg rejected Russian demands to revoke a 2008 commitment to Ukraine that the country would one day become a member. He added that when the time would come, Russia would not be able to veto Ukraine's accession.
Why is the US concerned?
Russia violated the Budapest Memorandum Security Assurances for Ukraine as it annexed Crimea and backed the Donbas conflict. The multilateral agreement was inked in 1994 between the US, the UK and Russia to protect Ukraine's sovereignty in exchange for its commitment to give up its nuclear arsenal.
Also Read | Will Taliban impose Sharia law in Afghanistan: Afghan women fear the return of the dark period