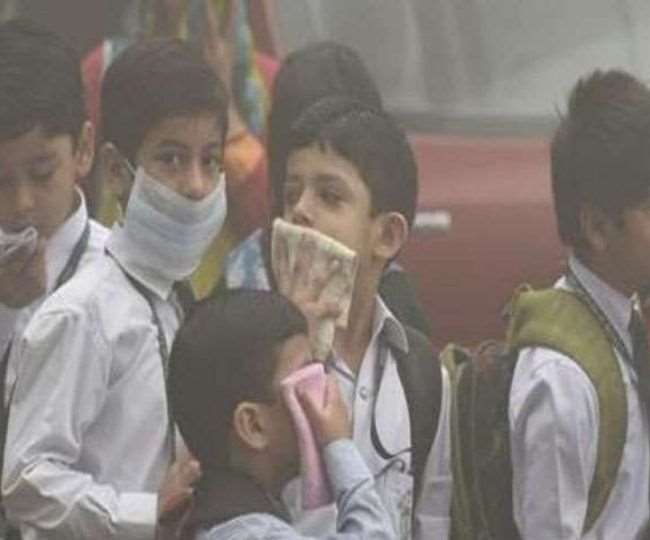 Delhi Environment Minister Gopal Rai has announced that the Schools, Colleges, and Educational Institutions in the national capital will reopen from November 29, 2021. Schools and colleges in Delhi were closed from November 13, 2021, due to the poor air quality after the Supreme Court termed the air pollution in Delhi as an Emergency Situation.
The minister while speaking to the media at a press conference stated that the air quality has been improving in the city for the past three days. After the meeting, the government has decided to allow the entry of all CNG, electric vehicles into Delhi from November 27, 2021, although the entry of all other vehicles remains banned until December 3, 2021.
Government offices to reopen
The minister stated that all government offices will open from Monday onwards and has urged the government staff to use public transports and also added that special buses will be deployed for the government staff. The government also lifted the ban on construction and demolition activities considering the improvement in the air quality and the inconvenience caused to the workers in the process.
As per reports, a group of parents recently wrote to the Lieutenant Governor seeking intervention on the reopening of the schools which were closed due to the pollution problems. The minister on November 22, 2021, however, stated that the government will soon take a decision on school reopening as the air quality has improved.
The Delhi Government on November 13, 2021, had announced the closure of schools other educational institutions due to the deteriorating air quality in Delhi. The decision to close down the schools was taken after the Supreme Court questioned the state government for reopening the educational institutions after Diwali. Schools had reopened for all classes from November 1, after being closed for nearly 19 months due to COVID-19.
Also Read: DU Law Admission 2021: Delhi University LLB, LLM Admission List Released at admission.uod.ac.in