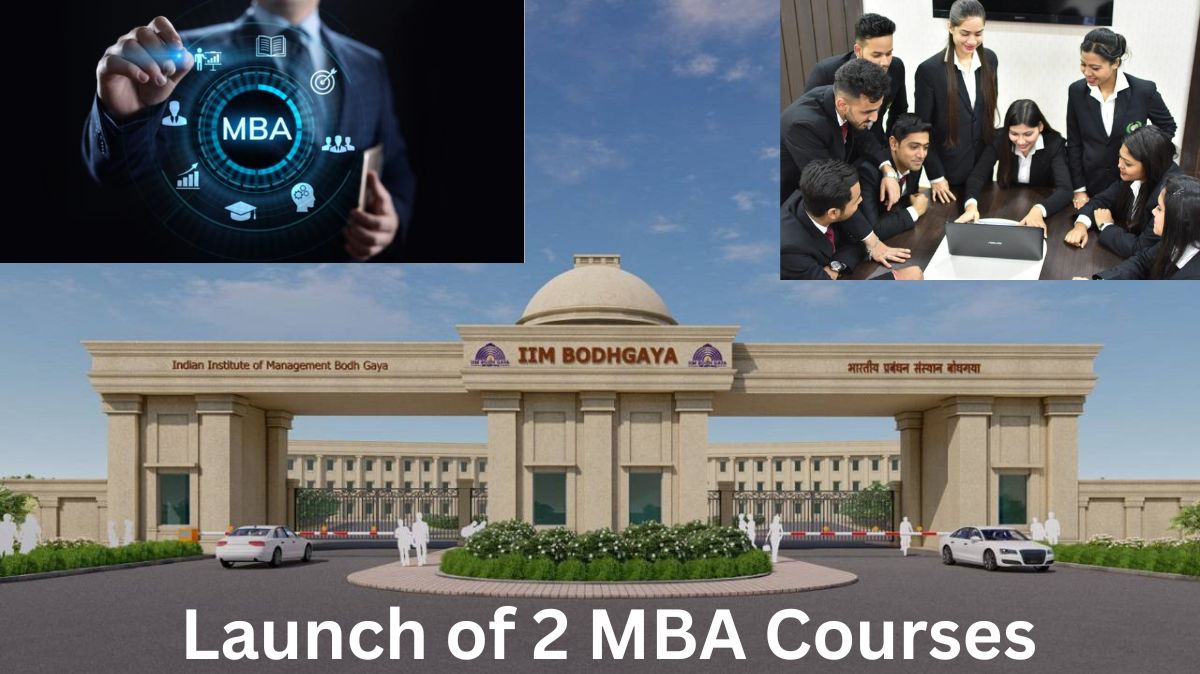 IIM Bodhgaya MBA: The Indian Institute of Management (IIM) Bodhgaya has introduced two full-time residential MBA programmes including MBA (Hospital and Healthcare Management) as well as MBA (Digital Business Management). As per the reports, the application forms will be released on the official portal by next week.
The first batch of both programmes for the academic session 2023-25 is likely to commence in the last week of June 2023. Also, the students with CAT scores will be able to apply for the programme.
IIM Bodhgaya MBA Selection Process
IIM Bodhgaya will begin the admission procedure 2023 for these MBA programmes in the upcoming week of January 2023. Eligible Common Admission Test (CAT) 2022 candidates will be able to fill out the Expression of Interest (EoI) forms until the first week of February 2023. Candidates will be selected or shortlisted for the personal interview round through the EoI forms. According to the schedule, the final admission merit list will be prepared on the basis of the CAT score, PI score, and academic profile rating.
Seat Availability in IIM Bodhgaya
Admission dates for MBA courses will be announced soon by the Indian Institute of Management, Bodhgaya. There are 90 seats in total offered for the MBA in Digital Business Management and 60 seats for MBA in Hospital and Healthcare Management programme at IIM Bodhgaya.
The Hospital and Healthcare Management programme will be following a curriculum and pedagogy that addresses the rising demand for professionally trained human resources to practice managerial and leadership roles across different verticals of the healthcare industry, which includes hospitals, health insurance, pharmaceuticals, medical devices, as well as IT and consulting, according to an official statement from IIM Bodhgaya.
The Digital Business Management programme is designed to meet industry requirements linked to the expeditious adoption of digital technologies as well as the disruption of business models. The Director of IIM Bodh Gaya, Vinita Sahay stated that both the newly launched MBA programmes are aligned with the mission and futuristic vision of the institute.
The MBA (Hospital & Healthcare Management) and MBA (Digital Business Management) will develop a distinctive niche in the healthcare and digital space, respectively. She added that in order to make these programmes highly industry relevant, the Industry Advisory Board has been established for each programme, represented by senior leaders from different industry verticals who will co-create with the institution's faculty to design and deliver the programmes.
Also Read: Voice of Global South Summit: India Evolved as Education, Healthcare Hub, Read More Details Here
REGISTER FOR RESULTS UPDATES