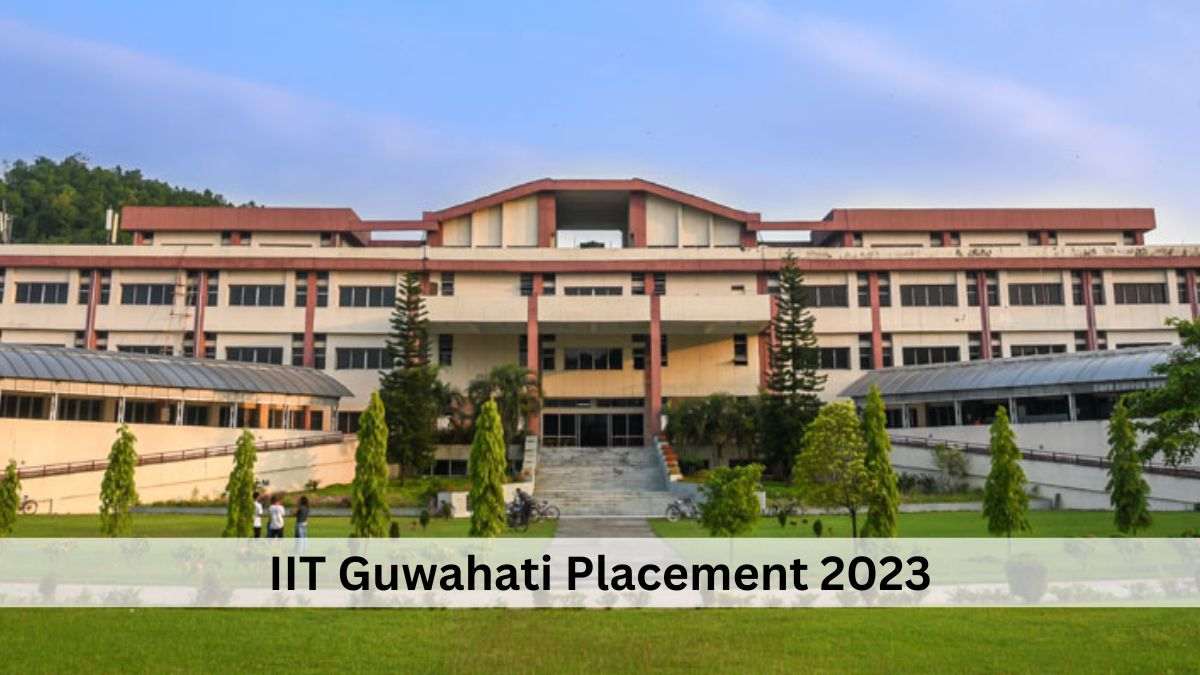 IIT Guwahati Placement 2023: Indian Institute of Technology, Guwahati (IIT Guwahati) has declared the result for 1st phase of placement for the academic year 2022-23. Students received 919 offers with the highest package of Rs 2.4 crore. The Highest International CTC stood at Rs 2.4 CPA and the highest domestic salary of Rs 1.1 CPA was received. Apart from this, the institute recorded a total of 218 Pre-placement offers (PPOs). The highest pre-placement offer remained Rs 1.20 crore which is an all-time high.
As per the latest reports, CSE was the most suited branch with an average package of Rs 41 lakh per annum. The official statement of the same reads, "As expected, CSE students were most sought after in this session as well. The average CSE package is Rs 41 lakh per annum (LPA). Last year, it was Rs 28 LPA. The highest CSE package is Rs 2.4 crores per annum. All this even though the batch size has gone up from 84 to 108 in the last five years".
Top Recruiters at IIT Guwahati Placement 2023
The students of BTech CSE are recruited in various sectors from core CS, IT, banking to design and other non-technical arenas. Most of the top recruiters across the globe participated in the IIT Guwahati Placement 2023 and hired intellects.
Some of the recruiters include Google, Rubrik, Infurnia, Cohesity, Thoughtspot, Alphagrep, Goldman Sachs, Apple, Bajaj, Shimizu, Amazon, Rakuten, Axis, American Express, BNY Melon, Axis, ICICI, Bank of America, Microsoft, IBM, Uber, Reliance, Cisco Square Point, Accenture, and Samsung.
Internship Offers at IIT Guwahati Placement 2023
The internship offers are increasing for students of different fields, including CSE. The PPO graph is also growing up with the increasing trend. The average internship offers for BTech CSE students is above 81. The highest package for internship in the year 2022-23 for the students of BTech CSE at IIT Guwahati was Rs 7.5 lakh.
However, the IIT Guwahati Placement 2023 report is yet to be released by the authorities. According to the placement report 2022, 1,243 students registered for the 2022 placement process. Out of these, 921 students were placed successfully. The overall placement rate in 2022 stood at 74.09%.
Also Read: IIT Kanpur Placement 2022: 1128 Students Placed in Phase 1, Highest Offer Remains Rs 1.9 cr