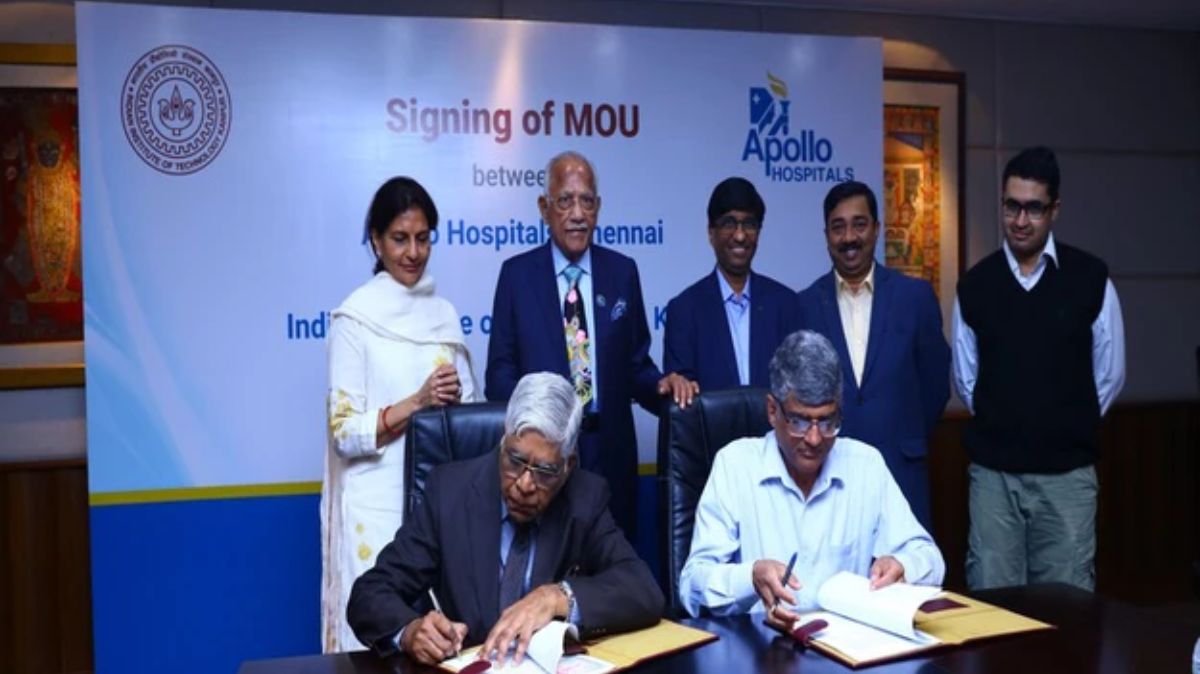 IIT-K Apollo MoU: The Indian Institute of Technology (IIT) of Kanpur signed a Memorandum of Understanding (MoU) with Apollo Hospitals on January 3, 2023, to lead research in the advancing sector of medical technology. This is one of the first formal collaborations that is signed between Asia's largest integrated healthcare provider and the esteemed IIT institute.
IIT Kanpur and Apollo Hospitals aim to facilitate areas such as artificial intelligence (AI) in health and other emerging innovations through this collaboration. Moreover, it will contribute significantly towards making India's healthcare systems self-reliant and booming in the coming years.
Artificial Intelligence Clinical Applications
As per the official notification, the Apollo Research and Innovations (ARI), a department of Apollo Hospitals, was the first to have ISO-certified AI-based clinical applications to predict the risk of the development of various lifestyle diseases such as heart disease, diabetes, COPD and asthma, and liver fibrosis. Hence, it has been chosen for the partnership with IIT Kanpur.
IIT Kanpur is regarded as a research and educational institution of national importance. The institute has consistently invested in imparting and undertaking cutting-edge multi-disciplinary research in the growing fields such as science, technology and engineering in association with industry and other institutions.
IIT Kanpur Endeavours
The Gangwal School of Medical Sciences and Technology that is launching at IIT Kanpur is in line with IIT Kanpur's endeavour. The aim is to bring about a paradigm shift by combining medical research and technological innovations in the country.
Through this MoU signed with Apollo, the Director of IIT Kanpur, Abhay Karandikar expressed that there is a mission to have fruitful collaborations in areas such as AI in health and other emerging innovations that will ultimately make India powerful in terms of medical and healthcare systems.
Dr Sangita Reddy who is the Joint Managing Director at Apollo Hospitals highlighted that the implementation of all schemes in the area of Digital Health is now leading to the radical transformation of the healthcare industry. She also added that this would further expedite this endeavour.
Also Read: NMC Extends Application Deadline for MBBS Students Data Submission, Check Details Here
REGISTER FOR RESULTS UPDATES