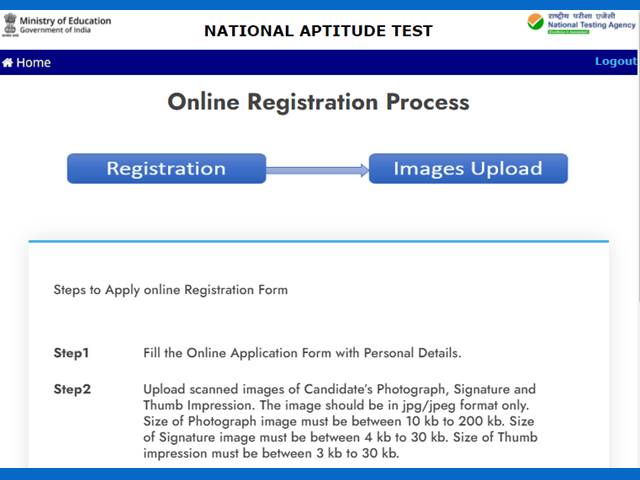 NTA National Aptitude Test (NAT) 2021: National Testing Agency (NTA) started the registration process for National Aptitude Test (NAT) 2021 – a national-level ability profiler exam. The national level aptitude test is being held completely Free of Cost and intends to help students between the age of 13 to 25 years to acquire knowledge and skills beyond academics. The test will focus on assessing current aptitude of the students and also guide them to learn skills for the future – technical skills, creativity, emotional intelligence (EQ), analytical thinking, growth mindset, decision making, interpersonal communication, and adaptability. To help candidates understand how they can best use NAT 2021 Exam to, we have compiled a detailed list of key points that you need to know about NTA National Aptitude Test (NAT) 2021 including its Exam Pattern, Syllabus, Domains, Mode and others.
Why National Aptitude Test?
Before going into details about the NAT 2021 exam, it is important for the candidates to understand then purpose with which NTA is holding this examination. The official document released by NTA says that the profiler test is a suggestive assessment of student's potential and its result or score shouldn't be equated with the results of an examination.
The document further notes that "Many students may not score high on any of the nine domains. This does not mean that they lack the ability to pursue education or training in courses to choose a career. Such students need assistance/opportunities to understand themselves through self-exploration and encouraging participation in various school activities of their interest, in addition to subjects of study." Furthermore, Exam authority also says that based on the NAT 2021 Assessment, parents can help students get the necessary assistance in knowing future courses and occupations to make the best suitable career choices.
Exam Type and Cost
NAT 2021 exam is being held as an 'ability profiler test', which will help identify the core skills and areas in which the students can get trained to enhance their intrinsic skills. The exam will be held as a free of cost test by the NTA for students between the age of 13 to 25 years. The results of NAT 2011 test will guide students to join the right institutions and skills training.
Exam Syllabus or Domain
Being an ability profiler test, the NAT 2021 will not have a specific syllabus or course curriculum. Simply put, the test is intended to find-out the core competencies of a students which can be enhanced through skill development and training. Therefore, the National Aptitude Test will assess students in the following 9 domains:
NAT 2021 Testing Domains / Areas

Critical Reading Ability

Finding Irregularities

Numerical Ability

Data Interpretation

Abstract Reasoning

Verbal Ability

Analytical Reasoning

Physical and Mechanical Analysis. ,

Spatial Eligibility
Exam Mode and Duration
As per the official notification, the National Aptitude Test will be held by NTA as an internet-based assessment test that can be taken by a candidate from their home or any preferred location using desktops, mobile phones, laptops, etc. The test duration will be of two hours in which candidates will be required to answer 90 questions (10 Questions from each domain) worth 1 mark each.
Exam Levels and Format
NAT 2021 exam will be held at 4 levels which have been defined as per candidates age as follows:
| | |
| --- | --- |
| Exam Level | Students' Age Group |
| Level 1 | 13 to 15 Years |
| Level 2 | 16 to 18 Years |
| Level 3 | 19 to 18 Years |
| Level 4 | 22 to 25 Years |
Webinar on NAT 2021 Exam
To help students and parents get a deeper understanding about the Ability Profiler Test, the NTA is scheduled to hold orientation seminar on 19th October 2021. For more information of the test, students can also reach out to NTA's helpline through email at nat@nta.ac.in or call at 01140759000.
Also Read: National Aptitude Test 2021 Launched by NTA – Get Details Here