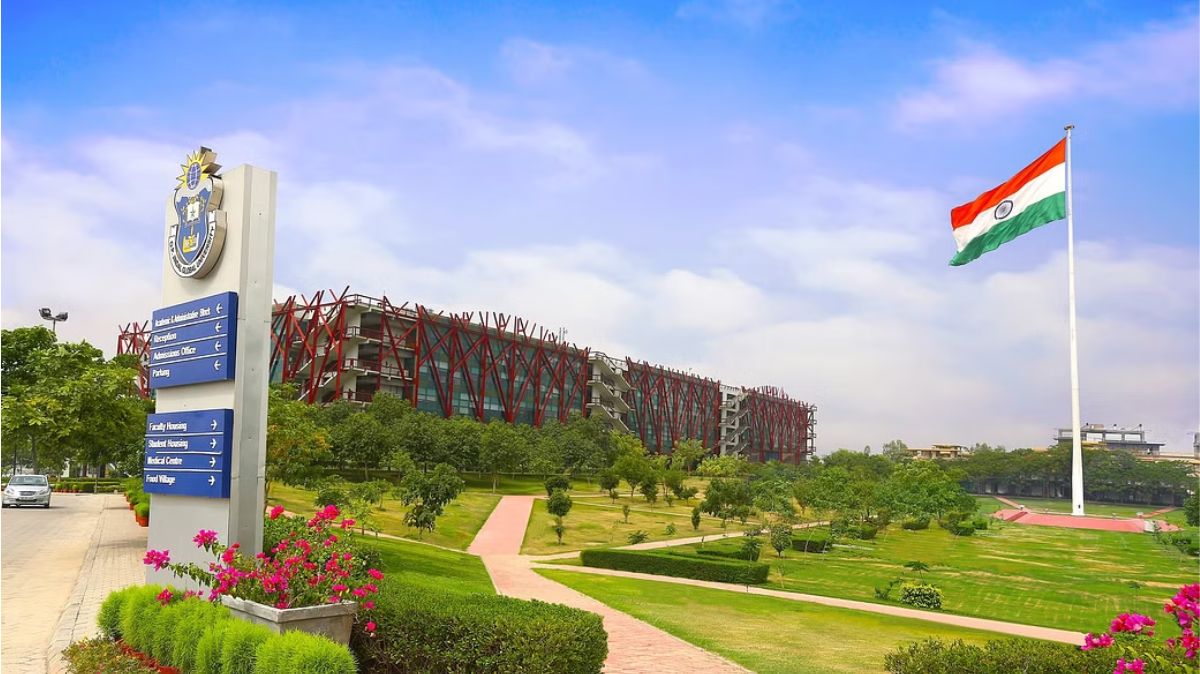 CBSE Term 2 Accountancy Syllabus- Class 11th
OP Jindal Global University has officially announced the establishment of India's first Research Centre for G20 Studies. This initiative has been taken to primarily focus on research, thought leadership, and capacity-development programmes relating to G20.
As per the latest notification, the institute decided to launch the first research centre in the country. Talking about the background of India, assuming the G20 presidency in December 2022 and will organize the G20 Leaders' Summit for the first time in India in 2023. The main goal behind this newly developed research centre is to address multiple issues related to the Global Economy, specifically on matters dealing with international financial stability, climate mitigation and sustainable development.
CBSE Term 2 Accountancy Syllabus- Class 11th
#JGU is equipped with the potential to become the most comprehensive hub for #interdisciplinary knowledge and #policymaking related to #G20 studies in Indian academia and the wider Indian society. #JGC4G20 @htTweets https://t.co/hnDkDxqmeX

— JGU (@JindalGlobalUNI) January 17, 2023
Objectives of OP Jindal University
A public notice was issued on January 17, 2023 (Tuesday), in which the University stated that the Jindal Global Centre for G20 Studies has five major objectives given below.
CBSE Term 2 Accountancy Syllabus- Class 11th
First of all, building a futuristic approach for enabling academic institutions across the G20 area in order to establish international collaborations

Also, new initiatives will be launched to promote the growth of G20 studies

To further organise periodic lectures, seminars and conferences of contemporary relevance to India-G20 cooperation joining hands with other universities

Next, the goal is to enhance capacities for pursuing research for G20 countries within the country

To develop multi-sectoral training as well as capacity-development programmes along with the partnership with higher education institutions in the G20
Global Conference Highlights
CBSE Term 2 Accountancy Syllabus- Class 11th
The Founding Vice Chancellor of JGU, Professor C Raj Kumar, reported that this G20 initiative will be the first such Center established by any Indian University. He noted that this will be a broad research centre which will implement five major initiatives in the present year of India's Presidency of G20.
First of all, the centre will be hosting a Global Conference comprising 200 Universities from G20 Countries with the representation of 10 universities from each G20 partner, as stated by the official. The significant focus will be on the future of education, second is to organize a G20 Ambassadors' Conclave that will encourage a dialogue on the future of diplomacy and third, to host a Global Justice Colloquium to bring together several professional lawyers as well as judges of the G20 countries for discussions and debates on the state of the justice systems across G20.
CBSE Term 2 Accountancy Syllabus- Class 11th
The Centre is also planning to host the World Sustainability Forum to connect thought leaders and institutions in G20 to engage on issues relating to the environment and climate change. Professor Mohan Kumar, the Director of the centre, told that the newly developed research centre will offer independent and inter-disciplinary research in the areas such as accelerating sustainable development goals in education and health sectors, inclusive and resilient economic growth, green development and climate finance, food, fuel and fertilizers, and gender.
CBSE Term 2 Accountancy Syllabus- Class 11th
Also Read: Pune Directorate Minister to Shut Down Illegal Schools, Check Details Here