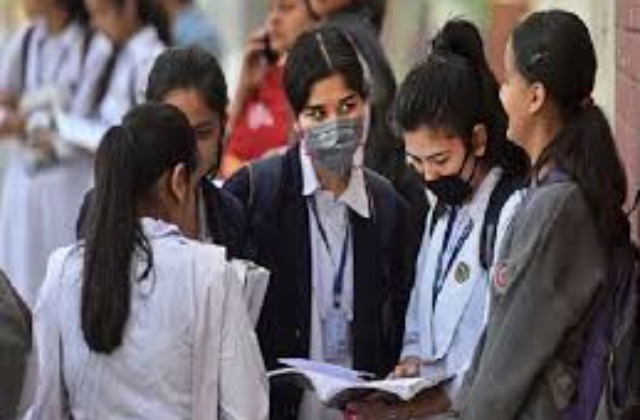 School Reopening Update: As per the reports, several states including Rajasthan, Jharkhand, Madhya Pradesh, Haryana and Assam has resumed offline classes from today, 20th September 2021. States like Uttar Pradesh, Punjab, Uttrakhand, Andhra Pradesh, Bihar, Chhattisgarh, Odisha have already reopened the schools for classes 9 to 12. Uttar Pradesh and Uttarakhand have decided to start offline classes for classes 6th to 8th as well. Most of the states including Delhi have opted to reopen schools with 50 percent capacity. Along with this, offline teaching is also starting in Colleges and Universities of Odisha.
States have assured the parents and guardians that all the COVID-19 safety protocols will be followed during the physical classes. The schools across the nation have moved to online learning in March 2020, due to nationwide lockdown. As the situation is getting better and COVID-19 cases have been decreased, the authorities have reopened the schools. Check here the updates on reopening in these states.
Reopening of Schools
Jharkhand: Jharkhand schools have reopened for classes 6 to 8 students from today. The state government has taken this decision in view of reducing cases of COVID-19 in the state. The schools have reopened with strict adherence to standard operating procedures issued by the government. The student's attendance is not mandatory as classes will continue through both online and offline modes. However, they must submit consent letters from their respective parents.
Rajasthan: Schools in Rajasthan has reopened for classes 6th to 8th, as per recent orders from the government. However, for classes 1 to 5, this reopening would begin from 27th September 2021. Rajasthan schools for classes 1 to 8 will reopen at 50% capacity, according to the official notice. Since this is being executed in phases, in the first phase, classes will be filled only up to 50% of its holding capacity. Attendance has not been made mandatory yet, and only those students who wish to attend offline classes will be allowed to do so.
Odisha: Odisha Colleges, Universities has reopened for offline classes. This reopening of these educational institutions will begin from 20th September 2021. Students of First-Year Undergraduate, UG courses can attend offline classes. Students and staff will have to make sure that they wear masks at all times, maintain social distancing and ensure sanitisation.
Haryana: The state schools have started physical classes with strict COVID-19 protocols such as social distancing for classes 1 to 3. However, attending physical classes is not compulsory for the students. Earlier, the government allowed the resumption of physical classes for classes 4 and 5 from 1st September 2021.
Assam: The authorities have started physical classes for class 10 students from today. Classes will be filled only up to 50% capacity and attendance is not mandatory. Also, physical classes for class 12 already commenced in the state from 6th September 2021.
Madhya Pradesh: The schools in the state have reopened from today, as per recent orders from School Education Department. Classes 1 to 5 can resume at 50% capacity and classes 8, 10 and 12 can resume at 100% capacity. In the orders by the School Education Department of MP, it is also mentioned that students of class 11 can come for offline teaching and classes would be filled up to 50% capacity.
Schools across the country started online learning in March 2020, due to nationwide lockdown. The schools have been shut for more than a year now. As the situation is now improving in the states, the government is now slowly moving back to offline Classes again. With the COVID-19 situation improving, demands of reopening educational institutions are also rising. Moreover, everywhere in Standard Operating Procedures (SOPs) are being made and followed to ensure everyone's safety.