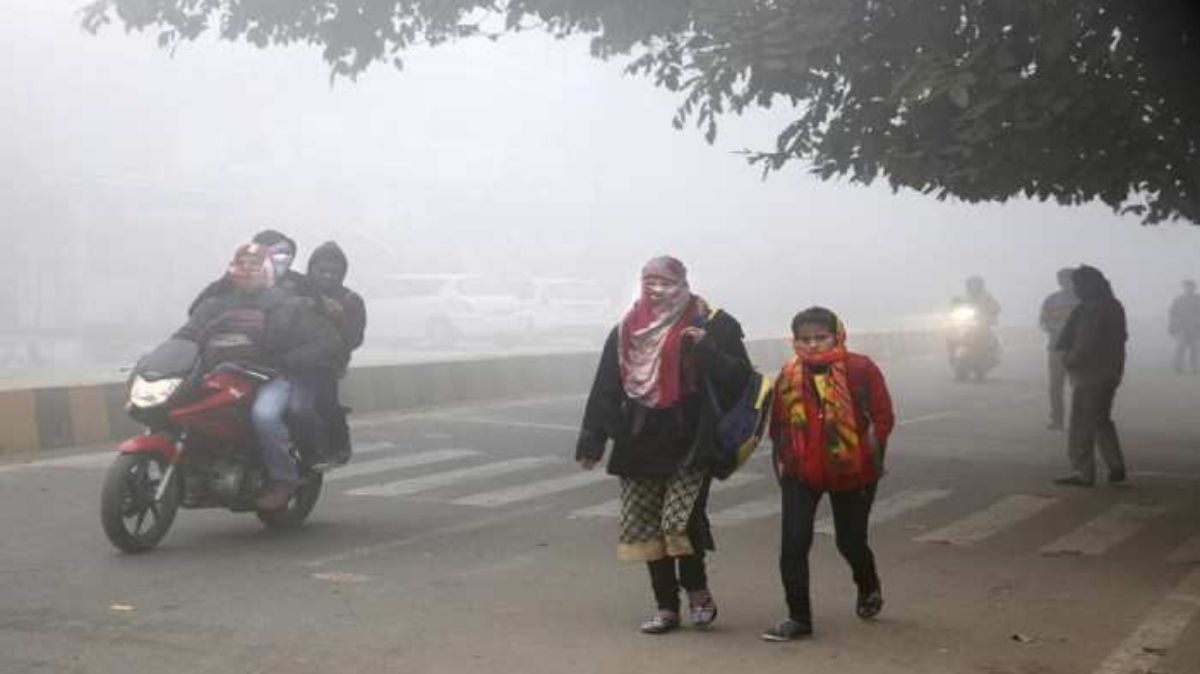 CBSE Term 2 Accountancy Syllabus- Class 11th
MP Schools Closed: As per the government declaration, all schools were closed in some of the districts of Madhya Pradesh today January 6, 2023. Due to the intense cold weather that continues to persist across the state, the officials declared winter holidays for school students.
The weather department recorded the lowest temperature of about 0.2 degrees Celsius in Nowgong town of Chhatarpur district in the morning, as reported by H S Pandey, a senior official at the India Meteorological Department (IMD) office in the state.
CBSE Term 2 Accountancy Syllabus- Class 11th
Considering the prevailing cold wave conditions, the traffic on the roads was thin in many parts of the state. Also, people were caught clustering around bonfires. According to the public announcement by senior officers, Madhya Pradesh schools up to Class 8 will remain closed in various districts such as Bhopal, Indore, Vidisha and Ujjain in the state, as ordered by the local administration.
Dense Fog in MP
The concerned authorities asserted that there is dense fog in areas including Guna, Satna, Datia, Jabalpur, Sagar and Chhatarpur districts, whereas moderate fog covered areas of Gwalior, Rewa districts and Nowgaon town in Chhatarpur district, Madhya Pradesh.
CBSE Term 2 Accountancy Syllabus- Class 11th
The reports claim that the minimum temperatures in Bhopal and Indore were recorded at 7.3 and 10.6 degrees Celsius respectively. Further fog warnings were issued by the state government amid the cold wave.
The decision of closing the schools was taken keeping in view the students' safety and health till further orders. The information about reopening the schools depends on the government's decision. However, for now, schools will be kept closed for a few days.
Temperature Report in MP
CBSE Term 2 Accountancy Syllabus- Class 11th
A senior government official told that the minimum temperatures in the Madhya Pradesh state drifted near 7 degrees Celsius for the fifth day in a row. Foggy and chilly weather prevailed in the north and northeast regions of MP. Cities like Datia, Khajuraho, Guna, Gwalior and Sagar saw minimum temperatures of around 2.5, 2.6, 3.0, 4.2 and 4.6 degrees Celsius, as per the weather reports.
The IMD official stated that the northerly winds following a snowfall in Himachal Pradesh, Uttarakhand and Jammu and Kashmir brought the temperatures down in the state. The freezing cold winds are expected to continue for three more days.
CBSE Term 2 Accountancy Syllabus- Class 11th
Also Read: AICTE PG Scholarship Registration Date Extended, Apply at pgscholarship.aicte-india.org