5 benefits of up-skilling for fast-paced career growth
Up-skilling has come up as a major change in corporate world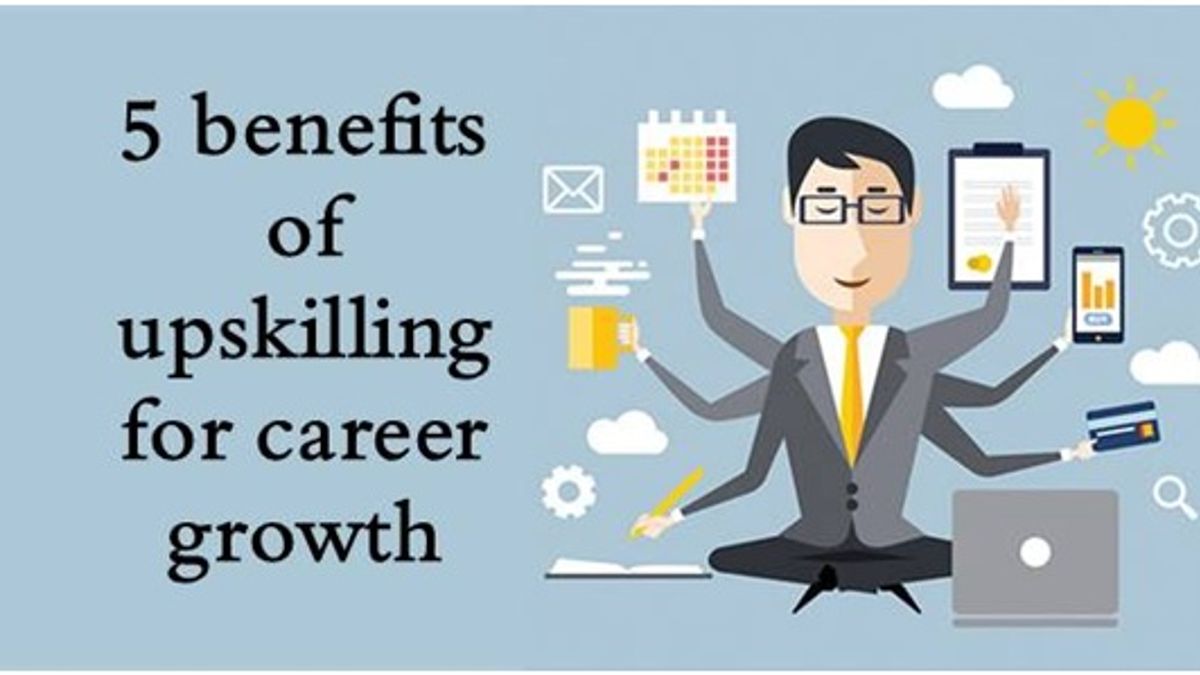 5 benefits of up-skilling
Are you planning to continue in the same job forever? Probably not! But, moving ahead in your career or achieving fast-paced career growth is not an easy task, especially for young working professionals, who are at the start of their professional life. Here's where up-skilling comes into picture.
The same way, you expect your designation, job responsibilities and salary grow in a company, the company also expects you to learn new skills, pick-up new qualities and remain in-tune with the requirements of the industry. This is called up-skilling. But, up-skilling is more than just picking up experience and learning on the job. It means actively pursuing new skills, information and qualifications.
Still not convinced that you need to start upgrading yourself and up-skill your professional profile? Check out these 5 key benefits of up-skilling and how they can play a crucial role in your career growth.
5. Future-proof your Career
After getting their first job, most of the young professionals often become complacent about their job skills. They believe that the on-job training and experience that one gains is enough to help them propel their career ahead. But, this is a flawed belief. The training and experience you are gaining today will never be enough to prepare for the professional challenges that await you in the future. Therefore, up-skilling is very important in order to stay ahead of the competition and future-proof your career.
4. Stay in-sync with industry demands
Flowing from the earlier point, as markets and industries evolve, the jobs that are part of it also undergo significant changes. Similarly, the skills required to do this new work are also different from the ones that you learnt in your college or during your first job. Up-skilling, therefore, can help you to stay in touch with the latest developments and industry trends and upgrade yourself accordingly.
For instance, the IT sector is currently undergoing drastic changes, where AI and automation has become a norm. Engineers working in the IT sector have to adapt to these evolutionary changes in order to move ahead in their career. This will help you not only to excel in your current job but also when it comes to changing to a new one.
3. Increase your Salary bargaining power
One of the biggest measures of your success and career growth is salary or income. But, salary and skills of an employee go hand-in-hand. Therefore, up-skilling comes across as a vital tool when it comes to salary negotiations. Up-skilling showcases you in a positive light before your employer and gives you the opportunity to highlight your increased market value before your employer.
Having the right skills and future-proof qualities will give you the edge over others when it comes to salary negotiations; be it while interviewing for a new job or during the appraisal season. The new skills that you showcase exhibit your ability to quickly adapt to the industry changes and learn the necessary skills to take your career to new height.
2. Give your edge for promotion
The entire point of up-skilling your professional profile is to help you get an edge over others, especially your colleagues. Therefore, having new and enhanced skills that enable you to take up more challenging projects will surely have an impact when it comes to job promotion.
For job promotion, employers often look for candidates who are not only able to carry their weight in the office but also able to foresee the challenges that face the organization and prepare for them. Learning new skills that are in-sync with these new challenges surely will propel you to the top of the list of the candidates that are being considered for promotion.
1. Prepares you for a profitable career change
The biggest and the most important benefit of up-skilling can be seen when a professional decides to change job or change their career path altogether. When changing jobs, future employers often look for candidates who are skilled and ready to take upon challenges that the organization faces. These challenges are often the ones which can only be tackled by professionals who have up-skilled themselves. Similarly, if you are planning for a career change to a completely new domain, up-skilling will help your case, as you would have a diverse set of skills.
Up-skilling has come up as a major change in corporate world and is going to have a major impact on the way professionals build their careers and chart out a career growth path for future. If you also want to stay relevant in the job market and fast-track your career growth, up-skilling offers you the apt opportunity for the same. If you found this article to be helpful, please share it among your friends and colleagues as well. For more interesting articles related to the corporate work, hiring trends and job market, please visit www.jagranjosh.com/jobs.