GL Bajaj Educational Institutions - Batch of 2018 got 1200 plus placement offers from industry giant
The students studying at G.L. Bajaj have beenone among the top choices of recruiters over the years. Hence, campus placement at G.L. Bajaj has been a big success with around 1200 plus placement offers for Batch 2018.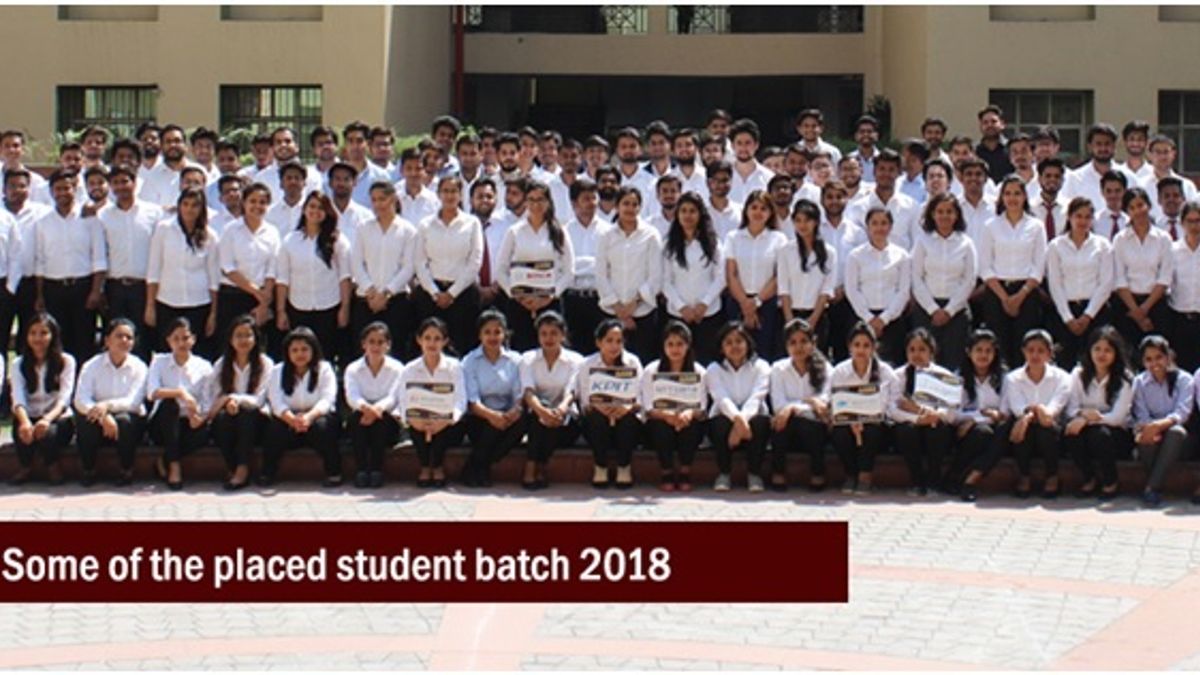 GL Bajaj Campus Placement 2018
The students studying at G.L. Bajaj have beenone among the top choices of recruiters over the years. Hence, campus placement at G.L. Bajaj has been a big success with around 1200 plus placement offers for Batch 2018. Till April, 2018 the campus hosted around 130 companies and students found recruitment opportunities in sectors ranging from IT to management, from core companies tomultinationals and even to e- commerce and startups, including fortune 500 companies.

Academics @ GL Bajaj

Along with the placements, GLBians are also performing brilliant on the academics front. The institute has been maintaining its positions amongst the top three in AKTU university results, 2018 and it has the highest pass percentage amongst the engineering colleges in Noida and Greater Noida region under Dr. APJ Kalam University, Lucknow. In the merit list of 2016-17 issued by AKTU, G.L. Bajaj has made a hat trick with three silver medals won by Ms. Kavya Garg- CS with 87.72%, Ms. Sugandha Biswas- IT with 85.58% and Ms. Tanzeem Fatima-MBA with 81.50% marks respectively .The all three stood second in the university in their respective courses.

The Training and Placement Cell @ GL Bajaj

The training and placement cell at GL Bajaj further leverages industry- pro approach of the institute. It provides a number of programs to maximize employability of the student.The cell offers certifications such as MTA, PTC, Cloud computing, Java, .net, Big Data, Robotics, Design and simulation, Sales Force, Artificial Intelligence, etc. The other programs like 'The Mock Recruitment', a program aimed at preparing students for placement interviews, 'Meet the Leader', a program helps developing leadership and managerial qualities among the students are out of the box practices. To add on to this, in-house Aptitude and Soft Skills trainers train students on various aspects of career development.

Innovation, Incubation and Industrial Partnerships @ GL Bajaj

G.L. Bajaj has also joined hands with industry through industry-academia partnerships and Incubation & Excellence Centers. Applied Robotics Control Lab, CISCO Centre, Design Centre of Tata Technologies, Big-data Analytics Centre, iOS Development Centre, Artificial Intelligence Centre, Industrial Automation, Computer Integrated Manufacturing Lab, Centre for ML & AI, Aricent Employability Enhancement Program, Barclays Youth Employability Initiative, Academia-Industrial Relations with MindaSilca, SAP University Alliance Program are some of initiatives with which GL Bajaj is scripting a different success story among the technical and management institutes in Delhi NCR.

THE GROUP
With a firm belief that only professional education has a potential to lay a strong foundation that can result in the blissful economic and social changes to the lives of millions, Rajiv Memorial Academic Welfare Society went about reshaping diligent and dedicated Indian youths in the form of global multifaceted talents through an array of Educational Institutions. Incepted in the year 1997, the group has demonstrated meteoric growth since the beginning. Today, it has become one of the most prestigious educational group solely devoted to equip thousands of young students in the array of higher education in diversified fields i.e,.Engineering & Technology, Medical Science, Architecture, Management, Pharmacy, Dentistry, Teacher Education, Basic Science, Library Science and Secondary Education. Presently nine institutes are thriving under the banner.



Mr. Pankaj Agarwal Vice Chairman
(G.L. Bajaj Educational Institutions)

Commenting upon this incredible success, Pankaj Agarwal, Vice Chairman of the Institute says "This sustained demand of G.L. Bajaj students can be attributed to G.L. Bajaj's ability to ensure its teaching methodology remains industry relevant and by providing additional certifications like MTA, PTC, Cloud Computing, Java, Networking, etc. Hence, the students get additional advantage at G.L. Bajaj".

"Hauling out the latest Industrial practices has been one our major focus. Therefore, since the first batch of students who have graduated in the year 2009, we have been witnessing unparalleled placements. In the current batch, in spite of having adequate time to finish this academic year, we already have 1200 plus placement offers for the students and placements are still continuing," gladly informs Mr. Pankaj Agarwal, Vice-Chairman of the institute. "Batch 2018 have got 1200 plus offers from industry moguls including Capgemini, TCS, IBM, Saint Gobain, Ashok Leyland, NTT Data, Bosch, Infogain, KPIT Technologies, United Health Group, Mindtree Ltd.,etc.", he further adds.
Disclaimer: The information provided in this Notification is solely by GL Bajaj Educational Institutions;. Jagranjosh.com bears no representations or warranties of any kind, express or implied, about the completeness, accuracy, reliability, suitability or availability with respect to the information. Individuals are therefore suggested to check the authenticity of the information.