NDA & NA (II) 2017 SSB Interview: Do's & Dont's in Personal Interview
For the benefit of SSB Interview candidates, the Indian Army has provided a list of Do's and Dont's related to Personal Interview. They are given here.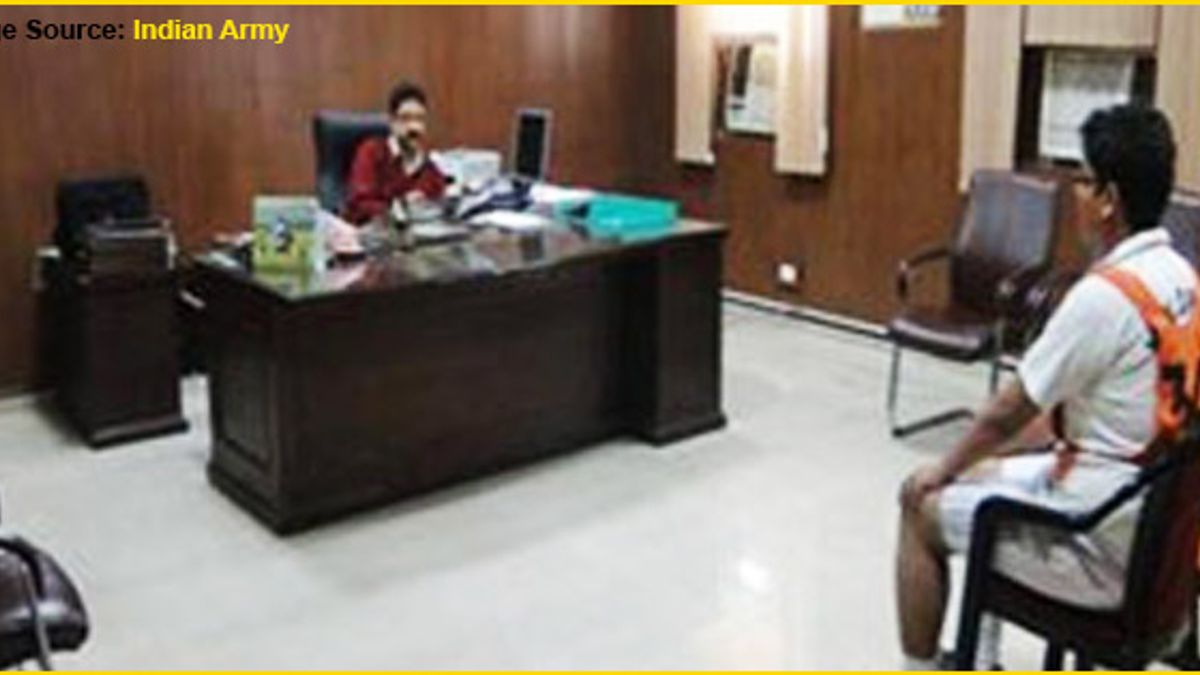 NDA & NA (II) 2017 SSB Interview: Do's & Dont's in Personal Interview
Recently, the UPSC announced the results of NDA & NA (II) 2017 Written Exam. The SSB Interview is expected to take place in January 2018. During the 5-Day long process, the candidates undergo various tests by the Boards including the Personal Interview.
For the benefit of SSB Interview candidates, the Indian Army has provided a list of Do's and Dont's that must be followed by the selected candidates during the psychological testing. Besides, the Indian Army, through its website joinindianarmy.nic.in also provided the qualifications required to get selected in the SSB. They are as given below.
How does the interviewing officer assess your candidacy?

• The interviewing officer discusses by way of questions and answers the opportunities you had in life and the utilization which you have made of them. In a nut shell, it is a test of your heart.
• The interviewing officer is fairly senior and experienced in the armed forces. While he interacts with you he visualizes whether you have the essential qualities to be trained to be an army officer.
• The important facets of his assessment are -
• What you have done till date with regard to your basic educational performances in exams from 10th to present level
• Your achievements in extra curricular activities, your hobbies, sports, activities and any other interests in life
• Your relation with your parents, friends, teachers and society at large
• Your general awareness and general knowledge
• Your physical and mental fortitude are important facets of his assessment.
The candidates should remember that the interviewing officer understands and gives you fair benefit for shortcomings or mistakes which you may have committed. Thus, do not try and hide anything. The tendency of lying or making false pretenses is viewed negatively and is easily discernible.
NDA & NA (II) 2017 SSB Interview: Do's & Don'ts in Psychological Test
Personal Interview Do's

Some basics which a candidate must keep in mind while preparing during an interview are as under:-
1. Be appropriately turned out for the interview.
2. Look smart, cheerful and enthusiastic.
3. Must remain happy and calm and respond politely to the interviewing officer's welcome remark.
4. Be audible but not too loud. Appear keen to speak and respond to questions.
5. Sit straight and comfortably, do not fidget, do not keep moving your hands and legs.
6. Acknowledge questions being asked by gently nodding your head and maintain eye contact throughout.
7. If you have not understood anything, politely ask for a clarification or to repeat the question.
8. Must be clear about facts and figures regarding your bio data, marks obtained, ranking in competitive exams, dates, names of school / institution, teachers, friends etc. Avoid stating "I do not remember" and respond as far as possible.
9. A large number of questions are normally asked at one go in a sequence. Try and remember all these questions and attempt to answer them in the same sequence. If you fail to recollect all questions, finish those you remember and then request to clarify for anything, left out.
10. Prep well in general knowledge for the interview. You are expected to be aware about current events, if asked.
11. Talk about hobbies, participation in games & sports, adventure activities and any other interests. You must have adequate technical knowledge about your hobbies and games you play. You shall get some questions on these.
12. Utilize your time while waiting for interview by reading newspapers and journals available in waiting room.
13. Watch TV News for updating yourself in candidates lines / waiting room.
14. Remain relaxed and at ease throughout during the interview.
15. Listen to complete questions before attempting to reply.
16. Be truthful and honest while replying to questions.
Personal Interview Dont's

1. Do not be shabbily dressed.
2. Do not be under stress during interview.
3. Do not discuss the questions asked by interviewing officer.
4. Never lie or put up a false pretense.
5. If you are well read it is an advantage. If not, do not pretend to have read books/magazines and newspapers which you have only heard of.
6. Do not reply as has been told to you by the candidates interviewed before you. Their questions may have had a different perspective.
7. Avoid guess work. Better be polite and say I don't know, sir, I shall find out".
8. Avoid being rigid, restorative, argumentative, overbearing, complacent and stiff, throughout the interview.
9. Don't keep mobile, watch etc on person during interview.

We advise the aspirants to go through the above list thoroughly and prepare for the SSB Interview accordingly.
Best wishes from Jagran Josh!!!!
NDA & NA (II) 2017 SSB Interview: Do's & Don'ts in GTO Testing
NDA & NA (II) 2017 SSB Interview: Interesting Facts about Selection Centres
NDA & NA (II) 2017 SSB Interview: Important Topics for Group Discussion