UPSC CSAT Syllabus 2023: The UPSC civil service exam is a highly competitive exam that recruits deserving candidates for various civil services posts. The UPSC prelims exam comprises two objective papers, Paper 1 and Paper 2, with Paper 2 being the Civil Services Aptitude Test (CSAT).
The main focus area of the CSAT syllabus is comprehension, Logical Reasoning and Analytical Ability, General Mental Ability, Basic Numeracy, Data Interpretation, etc. To pass paper 2, candidates need to score at least 33% marks. As per the previous year exam analysis, the question asked in CSAT papers were easy to moderate level.
In this blog, we have shared the detailed UPSC CSAT syllabus PDF along with the preparation strategy and best books for the ease of the aspirants.
UPSC CSAT Syllabus 2023
The UPSC CSAT syllabus covers topics like Comprehension; Interpersonal skills including communication skills; Logical reasoning and analytical ability; Decision making and problem-solving; General mental ability; Basic numeracy (numbers and their relations, orders of magnitude, etc.) (Class X level), Data interpretation (charts, graphs, tables, data sufficiency, etc. (Class X level). The UPSC CSAT exam will contain a total of 80 objective-type questions for 200 marks. The exam duration will be 2 hours.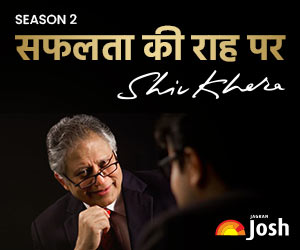 UPSC CSAT Syllabus 2023 PDF
Before applying, aspirants must download the UPSC CSAT syllabus PDF from the link shared below to understand topics and sub-topics important for the exam.
Topic wise UPSC CSAT Syllabus 2023
Candidates must go through the UPSC CSAT syllabus to understand topic wise upsc csat syllabus that needs to be covered in the preparation. One should go through the Maths Syllabus of UPSC CSAT, which covers topics like arithmetic, geometry, algebra, and trigonometry which would help them to perform well in the quantitative section. On the other hand, the reasoning syllabus includes topics like analytical reasoning, data interpretation, and logical reasoning which would improve critical thinking and problem-solving ability. Check the detailed topic-wise UPSC CSAT syllabus below:
Topic

UPSC CSAT Syllabus

Numeracy

Divisibility Rule

Rational Numbers & Ordering

Remainder Theorem

Ratio and Proportion

Decimal Fractions

Simplification

Numbers and their Relations

Orders of Magnitude

Set Theory

Surds and Indices

Square Roots & Cube Roots

Number System

Averages

L.C.M and H.C.F

Percentage

Mental Ability

Profit and Loss

Time and Work

Pipes and Cisterns

Mixtures and Alligations

Boats and Streams

Speed Time and Distance

Simple Interest & Compound Interest

Probability

Partnership

Permutations and Combinations

Mensuration and Area

Data Interpretation

Data Interpretation

Bar Chart

Graphs

Table Chart

Clock

Calendar

Pie Chart

Data Sufficiency

Logical Reasoning

Arithmetical Reasoning

Inserting the missing character

Cubes and Dice

Syllogism

Cause and Effect

Analytical Reasoning

Analytical Ability

Alphabet Test

Analogy

Series

Coding and Decoding

Seating Arrangement

Classification

Direction Sense Test

Blood Relations
UPSC CSAT Syllabus 2023: Exam Pattern
Candidates should be familiar with the UPSC CSAT exam pattern to understand the marking scheme, exam structure, weightage, etc. Let's discuss the UPSC CSAT paper pattern in the table below:
| | |
| --- | --- |
| Paper Type | Objective |
| Number of questions | 80 |
| Maximum Marks | 200 |
| Duration | 2 Hours |
| Medium of CSAT Paper | English or Hindi |
| Nature of Paper | Qualifying (minimum 33% ie. UPSC CSAT Passing Marks are 66.) |
| Negative Marking | Yes (1/3rd of the max marks for the question) |
How to Prepare for UPSC CSAT Syllabus 2023?
In the UPSC CSAT paper candidates need to score a minimum of 33% in the UPSC prelims exam and this can be done if you prepare well with a study plan. For this, you must download the UPSC CSAT syllabus and prepare the exam strategy accordingly. Check the best tips and tricks shared below to score high in the CSAT papers.
Check CSAT Syllabus:

The first and foremost tip is to analyze the syllabus thoroughly in order to get an idea of the topics that need to be studied for the GS paper II of prelims.

Clear Concepts:

The next tip is that the candidates should first clear the basic concepts of all the topics and then solve advance level questions to avoid any sort of confusion.

Use Best Books:

Candidates should use the latest edition of books to study all the syllabus topics. Also, they should make small notes of every concept as it would be beneficial for quick revision.

Emphasis on Important Topics:

One should practice 4-5 Reading Comprehension every day. You can also boost your vocabulary skills by learning new words daily and it will also improve your reading comprehension ability. To maximize your scores in logical reasoning and data interpretation, you should increase your calculation skills and question-solving speed.

Mock tests and Previous Year Papers: Pr

actice previous year's papers to understand the nature of questions that are often asked from the UPSC CSAT syllabus. Solving mock tests and previous papers will help you to assess the level of your preparation.
Important Booklist for UPSC CSAT Syllabus
There is an ocean of books and resources available in reliable online platforms and local bookstores. The right books will cover all the aspects of the UPSC CSAT syllabus. Let's look at the books for the CSAT paper shared below:
| | |
| --- | --- |
| UPSC CSAT Books Name | Author/Publication |
| Verbal and Non-verbal Reasoning | RS Aggarwal |
| Analytical Reasoning | MK Pandey |
| Quantitative Aptitude | RS Aggarwal |