Current Affairs in Short: 21 November 2019
NASA has completed the first 'Global Geological' mapping of Saturn's largest moon 'Titan'.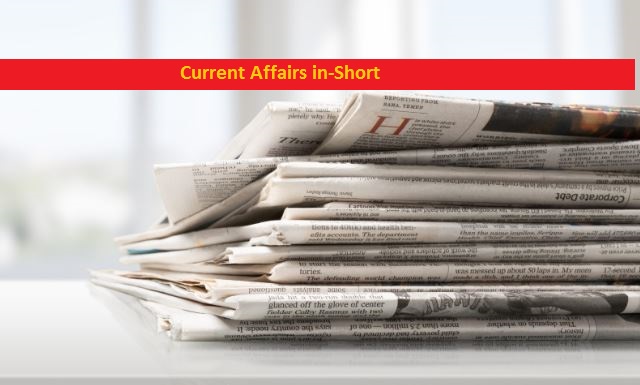 Current Affairs inshort
NASA completes first Geological Mapping of 'Titan'
• The American Space Research Organization (NASA) has completed the first 'Global Geological' mapping of Saturn's largest moon 'Titan'. NASA's Jet Propulsion Jet Laboratory (JPL) has released this information.
• This map includes sand dunes, lakes, plains, besides volcanic craters and other inaccessible locations.
• There are many differences between Earth and Titan apart from temperature and magnetic fields, but there are many similarities in the surface of the right.
Virat Kohli PETA India Person of the Year
• Team India captain Virat Kohli has been chosen as Person of the Year 2019 by PETA (People for the Ethical Treatment of Animals).
• Kohli has been given this honour due to the work done to improve the condition of animals in India and abroad.
• Earlier, Kohli wrote a letter to the authorities of PETA India for the release of an elephant being used for riding in the Amber Fort. This elephant named Malati was beaten badly by the people.
Aruna Bhoomi: First Hindi Newspaper in Arunachal Pradesh
• Arunachal Pradesh Chief Minister Pema Khandu recently launched the state's first Hindi newspaper 'Arun Bhoomi'.
• The Chief Minister hoped that a large population of the country, who speak and read Hindi, will get news, information and insights about Arunachal Pradesh.
• This newspaper will be published and edited by Takam Sonia. He also runs an Arunachal Hindi organization.
Rajnath Singh visited Kranji War Memorial
• The Defence Minister Rajnath Singh visited Singapore's Kranji War Memorial and paid tribute to those who lost their lives while on duty in World War II.
• The memorial is dedicated to the men and women of India, Britain, Australia, Canada, Sri Lanka, Malaya, Netherlands and New Zealand who fought Japanese forces to defend Singapore and Malaya in the Second World War.
• Malaya was become Malaysia in 1963, along with North Borneo, Sarawak and Singapore. But Singapore separated from this union in 1965.
Nepal Cabinet reshuffle: Six new ministers inducted
• The Prime Minister of Nepal, KPS Oli has reshuffled the cabinet with six new ministers and three ministers of state.
• New Cabinet Ministers are - Parvat Gurung (Minister for Women, Children and Senior Citizens), Hridayesh Tripathi (Minister for Federal Affairs and General Administration), Basanta Kumar Nembang (Minister for Physical Infrastructure and Transport).
• Other new ministers are - Ghanashyam Bhusal (Minister for Agriculture and Livestock Development), Rameshwar Raya Yadav (Minister for Labour, Employment and Social Security) and Lekh Raj Bhatta (Minister for Industry, Commerce and Supplies).