How Indian Diplomacy trapped the Pakistan?
In the aftermath of the Pulwama terror attack, India has launched a lot of diplomatic actions against Pakistan. As of now Pakistan is being pressurised by all countries of the world as well as International institutions. Pakistan is being included in the grey list of financial action task force for allowing terror funding from its soil and its external debt is increasing rapidly.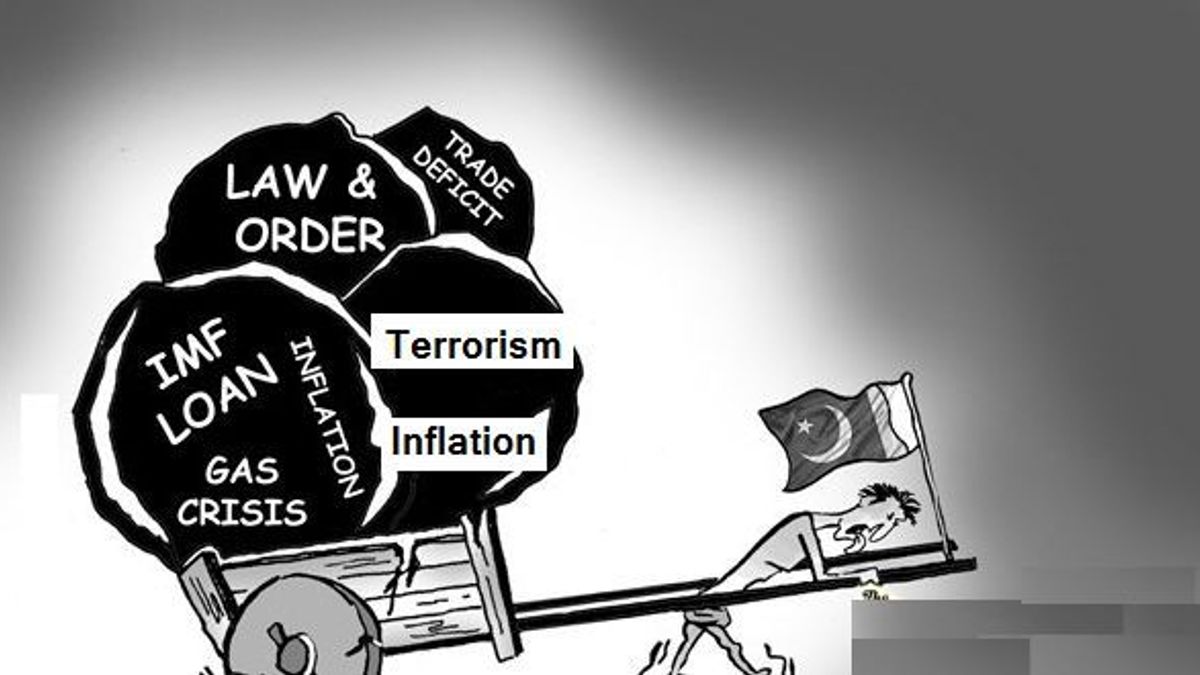 Problems of Pakistan
After the Pulwama terror attack in Jammu and Kashmir, the relations between India and Pakistan are going through very worse time. India has banned many commodities exported to Pakistan in addition to this India has snatched the status of Most Favoured Nation (MFN) from Pakistan.
Apart from this, international pressure from the United Nations Organisations and its permanent members has put Pakistan in the dock.
Let us know in detail that what kind of problems is being faced by the Pakistan due to India's diplomatic efforts.
Pakistan is passing through these problems;
1. Food Crisis

2. Increase in inflation

3. Decrease in value of Pakistan currency

4. Increase in Debt

5. International pressure

6. Known as Epicenter of Terrorism

7. Included in the Gray list of Financial Action Task Force

8. The possibility of civil war in the country
Let us now know in detail;
1. Food crisis: According to the data, trade between India and Pakistan is approximately $ 2 billion currently. India mainly exports; vegetables, spices, fruits, cotton, tires, organic chemicals, plastics, rubber, food nut, plastering materials and mineral fuels to Pakistan.
As a diplomatic action; the Indian government had withdrawn the Most Favoured Nation status from Pakistan and hiked customs duty by 200% on all goods imported from Pakistan. In addition to this thousands of tomato growers of Petlawad Tehsil in Jhabua district of MP have decided to stop export to Pakistan, despite heavy losses.
This Indian step will hurt Pakistan's imports, which is currently US $ 490 million. Some reports say that there is a shortage of many food items like tomato, onion and dates in Pakistan.
Most Favoured Nation | Definition, Concept and Clause
2. Increase in Inflation: India has increased the rates of tax on items imported from Pakistan and stopped export to Pakistan which increased the price of some essential commodities in Pakistan. Some unconfirmed report says that the price of tomato touched at Rs. 200 per kg in Pakistan.
Another setback to Pakistan is that it does not have cordial relations with any of neighbouring country like Afghanistan, Bangladesh and Iran so there will not have any respite from soaring prices.
3. Decrease in the value of Pakistan's currency: At present, the exchange rate between US dollar and Pakistani rupee is $ 1 = 140 Pakistan, which was just $ 1 = 110 Pakistan rupees a year ago. This shows that the value of Pakistan's rupee deteriorating year by year. It is worth to mention that the exchange rate between the US dollar and the Indian rupee is now around $1=70 rupees.
4. Increase in Pakistan's debt: By December 2018 Pakistan had an external debt of $ 97 billion, which was 87% of its GDP. Pakistan has taken 20% of its total debt from China. Looking at the situation in Pakistan, it seems that this country will soon become the economic slave of China.
5. International Pressure: Now the whole world knows that promotion of terrorism is the foreign policy of Pakistan. This is the reason that every international institution and G-7 Nations are pressurizing the Pakistan to stop promoting terrorism.
Now the US has reduced the visa duration of the citizens of Pakistan from 5 year to 1 year. The US has given military assistance of $ 33 billion to Pakistan in the last 15 years, but now this aid has been cut down to $ 150 million only.
6. Damaged image of the country: Pakistan's image has become very bad in the world community due to the promotion of terrorism. Now every citizen of Pakistan is assumed as the terrorist all over the world. This is the reason that no cricket team in the world is ready to play cricket matches in the Pakistan and these matches are played in Saudi Arabia or Dubai.
7. Included in the Gray list of Financial Action Task Force: Pakistan is still considered as the safe heaven for terror funding which compelled the Financial Action Task Force to put Pakistan in the grey list.
The presence of Pakistan in the grey list will close its doors to receive cheap loans from the international institutions (World Bank, IMF ADB) and other developed countries of the world.
8. The possibility of civil war in the country: Some people in Pakistan are protesting the growing influence of China in the country while some are supporting China, many people are fed up with terrorism in the country and want its elimination from the country.
A large part of the population is suffering from inflation & Poverty. But Pakistan government is unable to resolve their problems. Overall, it seems that Pakistan is moving towards civil war.
As a summary, it would be right to say that Pakistan needs to change its terrorist policy, economic policy and foreign policy simultaneously. Otherwise circumstances are going to be very uncontrollable. I think Pakistan is moving towards slavery of China. If this country did not control itself then it will experience economic slavery which will lead to political slavery.
What are Grey List and Black List of the Financial Action Task Force?