Optical illusions are one of the most loved online challenges nowadays. It is considered the simplest way to test attentiveness and visual prowess of an individual.
Attempting optical illusion puzzles helps to improve a person's problem-solving abilities and critical thinking by engaging the brain and eyes.
Moreover, optical illusions stimulate the brain and enhance our logical and analytical abilities which can boost cognitive abilities.
Do you have keen observation skills?
Let's find out now!
Also read:
Spot 3 differences between the girl drinking water pictures in 9 seconds!
Optical Illusion Vision Test: Find the Cat in 7 Seconds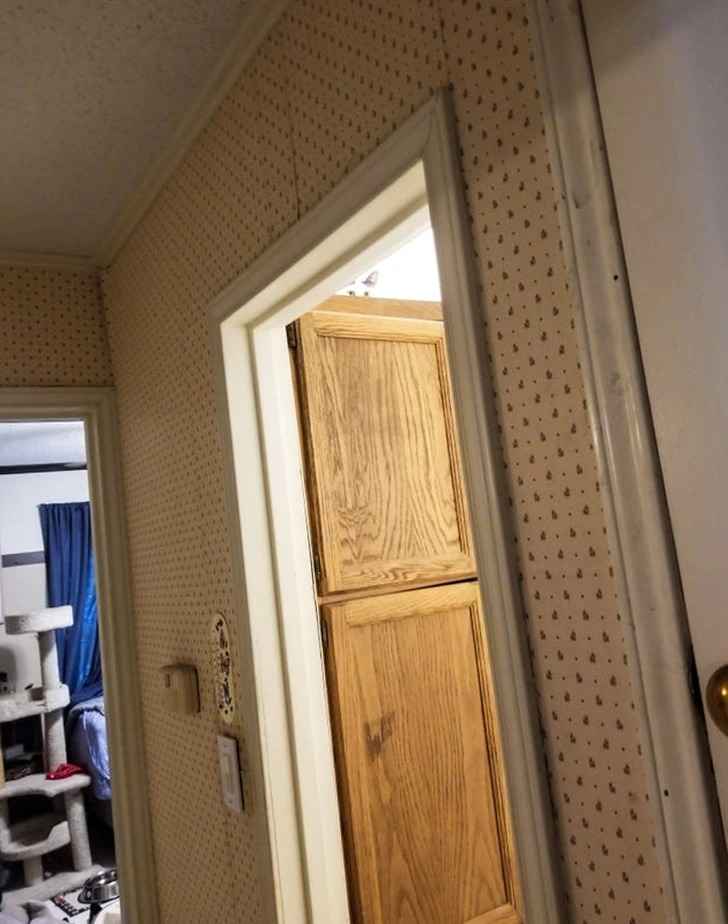 Source: Reddit
In the image shared above, a room can be seen with a door opened.
The challenge here is to spot a cat within 7 seconds.
This is a simple test your observation skills.
Your time starts now!
Check the image carefully.
Have you spotted the cat?
People with the excellent visual skills can spot the cat faster than other readers.
Time is running out.
Also read:
Genius IQ Test: Find the mistake in the family picture in 6 seconds!
You need to look at the image attentively to find the cat.
Hurry up; the clock is ticking.
And…
Time's up.
Stop looking now.
Those readers who have spotted the cat deserve a huge round of applause for their outstanding effort.
You have the best observation skills.
Those who couldn't find the cat till now can check out the solution below.
Also read:
You have HD eyes if you can spot the different umbrella in 5 seconds!
Find Cat in 7 Seconds: Solution
The cat be seen at the top of the door. It is a white cat with only its face visible.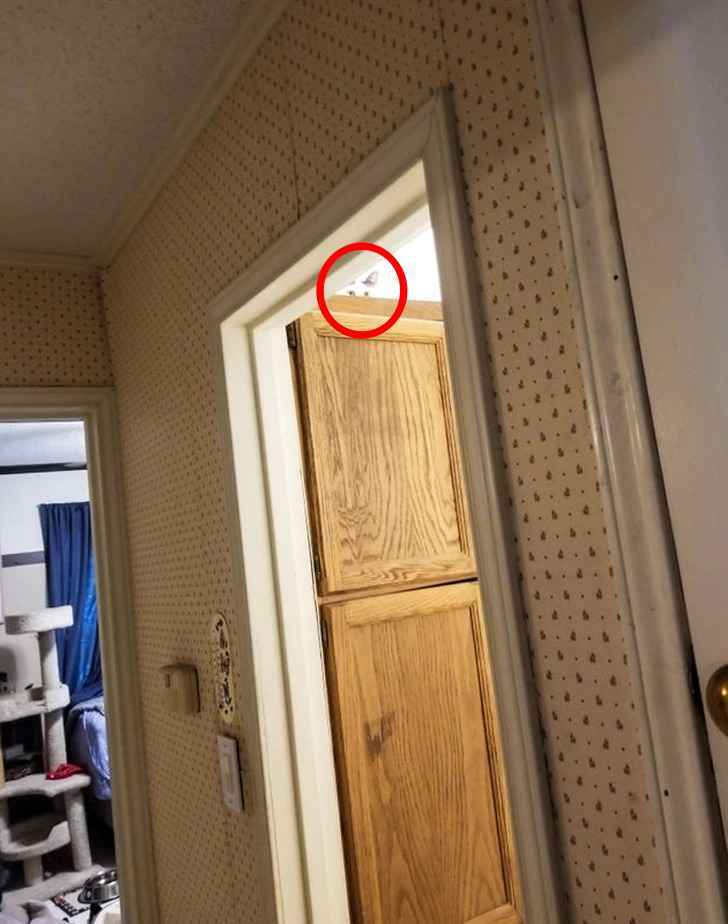 If you loved this optical illusion challenge, do not forget to try out some more challenges from our recommended reading section below.
Recommended Reading
Can you spot 3 differences between the Statue of Liberty pictures in 14 seconds?
Genius IQ Test: Find the value of raincoat, gloves and boot in 10 seconds!