Rheumatoid Arthritis Awareness Day 2023: Date, Theme, History, Significance, Facts & More to Know On This Day
Rheumatoid Awareness day 2023: The second of February is recognized each year as Rheumatoid Arthritis Awareness Day. The purpose of the day is to increase public awareness of the chronic inflammatory condition that affects many joints, including those in the hands and feet.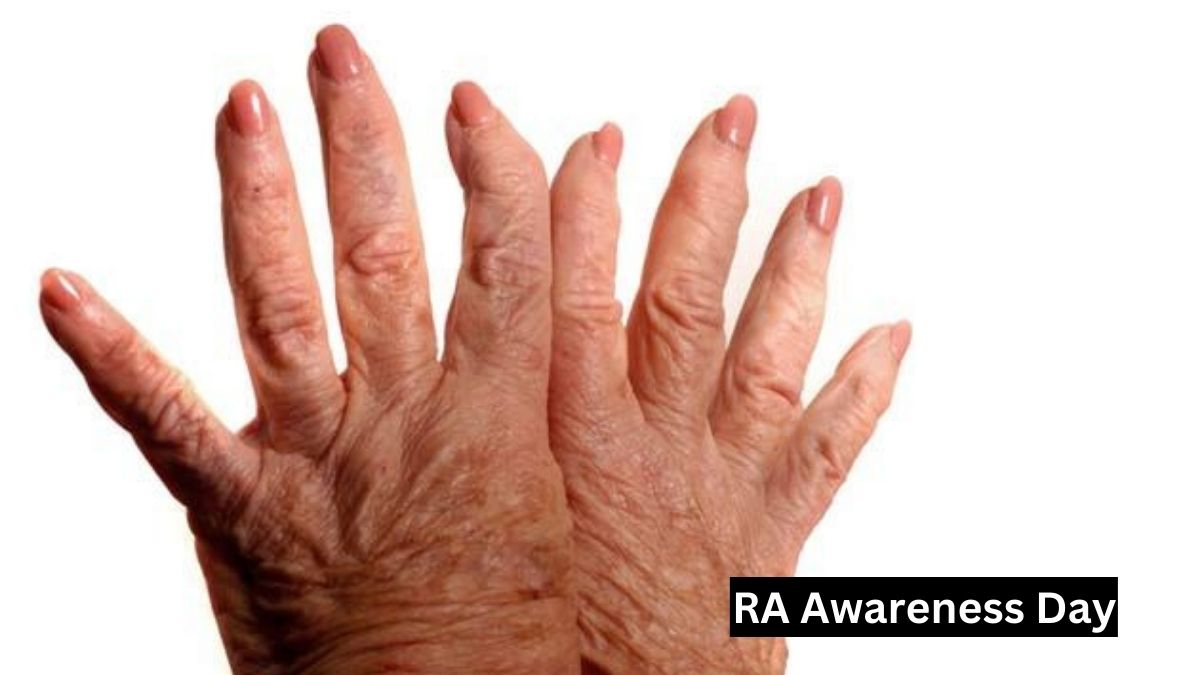 Rheumatoid Awareness Day 2023
Rheumatoid Awareness day 2023: Every year on February 2, Rheumatoid Arthritis Awareness Day is observed. On this day, the Rheumatoid Patient Foundation started a campaign to raise awareness of the auto-immune disease, which attacks the joints and causes inflammation in addition to other potentially harmful conditions.
February 2nd 2021 is Rheumatoid Arthritis Awareness Day. Read about rheumatoid arthritis and the skin on DermNet NZ: https://t.co/l4iQjpGZ9l pic.twitter.com/3tW7zBiHOU

— DermNet (@dermnetnz) February 1, 2021
Rheumatoid Awareness Day 2023: History
In 1858, Alfred B. Garrod coined the term "rheumatoid arthritis" to describe the condition. Previously, it was mixed up with osteoarthritis. Garrod clarified the name and distinguished between the two. Traditional treatments like leaching and bloodletting were available in earlier times. Medicines containing heavy metals are beginning to show some potential. Painkillers weren't readily available until 1949. Around 1988, methotrexate treatments first became available. But after a few months or weeks later, the condition may reappear for some people after going into remission.
Later, the Rheumatoid Patient Foundation was established by a group of patients in 2011. The group's mission is to raise public awareness of the disease and its available treatments. The foundation established Rheumatoid Awareness Day in 2013 to increase knowledge and dispel myths about the condition.
New Genes found that explain Vulnerability of Women against Arthritis
Rheumatoid Awareness Day 2023: Significance
Our own education is the first step in raising awareness. We may use it to assist in supplying others with useful information.

Even if neither you nor anyone you know has RA, today is still a good day to learn more about this long-lasting autoimmune disease.

Use this day to raise awareness of the illness because it can help millions of people.

The day also gives them a chance to connect with others who share their condition and connect with people who want to support them.

You can use a day designated for R.A. to go to the doctor and get checked for the condition. Early detection makes it easier to control the disease and put it into remission.
AIIMS study found Ashwagandha powder, Sidh Makardhwaj is effective in treating Rheumatoid Arthritis
Rheumatoid Awareness Day 2023: Facts
The chronic inflammatory disease rheumatoid arthritis (R.A.) can have an impact on our joints. As an auto-immune disease, RA causes the body's immune system to attack its own tissues. Rheumatoid arthritis can result in bone erosion, deformity, inflammation, swelling in the joint linings, and other symptoms like those listed above. Following are some details:
R.A. affects approximately 1.5 million Americans.

It is diagnosed in women 2.5 times more frequently than in men.

Ages 20 to 50 are when people are most susceptible to R.A.

People of color, non-Hispanic races, and Hispanics all have higher levels of activity related to arthritis.

Your risk of developing RA increases the farther you are from the equator.

While rates for men decreased during that time, they discovered a 2.5 percent rise in RA rates among women between 1995 and 2007.
In order to dispel these myths and raise awareness, Rheumatoid Arthritis Awareness Day is observed. The RA community, including people with RA, their families and carers, and healthcare professionals, are all too conscious of the misconceptions that people may have about inflammatory arthritis.