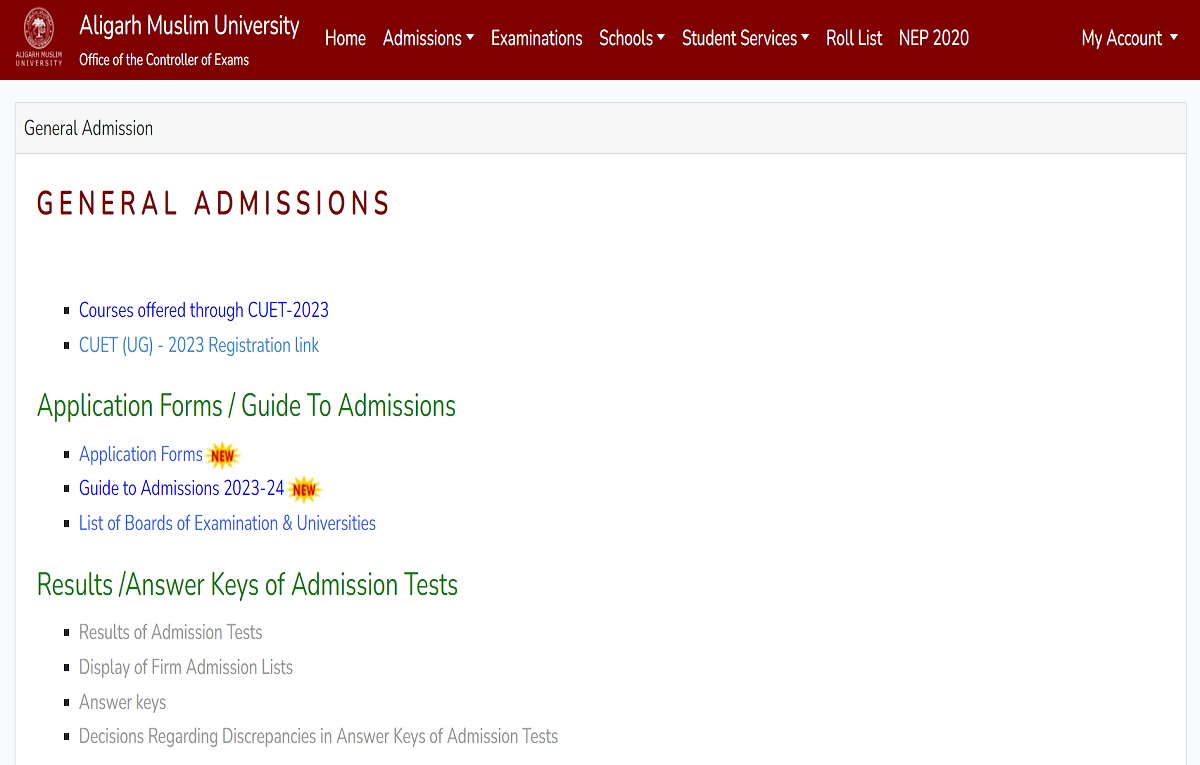 CBSE Term 2 Accountancy Syllabus- Class 11th
AMU Admissions 2023: As per recent reports, Aligarh Muslim University will not be adopting the CUET UG 2023 exams for admissions to all its undergraduate programmes. This comes after a recent advisory issued by the UGC regarding making CUET compulsory for UG Admissions across universities. AMU Recently began its registration process for undergraduate admissions.
AMU representatives have claimed that they have not received any specific instruction from the UGC and would therefore continue with the pattern adopted by the university last year. As per reports, professor Shafey Kidwai stated that currently, the university plans to follow CUET for a select few programmes.
CBSE Term 2 Accountancy Syllabus- Class 11th
The UGC chief on the other hand stated that the UGC has reached out to all registered universities and asked them to implement CUET. The UGC Chief has stated that the CUET exams are for the betterment of the children and if any university is not adopting it, a case-by-case approach has to be taken and request all the universities to adopt CUET completely.
As per the official notification released by AMU, CUET 2023, scores will be considered for the admissions to BSc (Hons) Community Science, BA (Hons/Research), BA (Hons/Research), BVoc Production Technology, BVoc Polymer and Coating Technology, and BVoc Fashion Design & Garment Technology.
CBSE Term 2 Accountancy Syllabus- Class 11th
CUET 2023
CUET was adopted in 2023 for admission to various undergraduate programmes offered in central universities across the country. All those students interested in securing admission to the undergraduate programmes at the central universities were required to appear for the CUET Exams.
This year will be the second edition of the CUET UG entrance exams. According to the dates provided, the CUET UG 2023 exams are scheduled to be conducted from May 21 to 31, 2023. The registrations for CUET 2023 will close on March 12, 2023.
CBSE Term 2 Accountancy Syllabus- Class 11th
AMU 2023 Application - Click Here
Also Read: AMU Entrance Exam Dates 2023 Announced for BA, BSc, BCom, BTech, Check Schedule Here