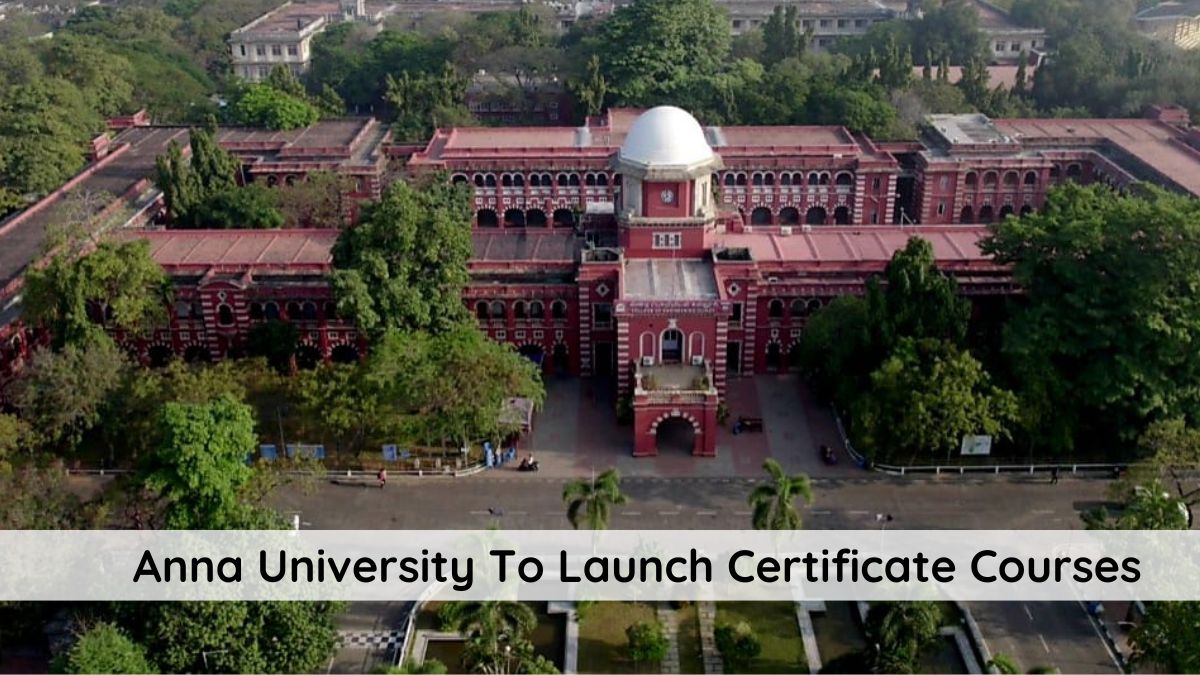 Anna University To Launch Certificate Courses: As per the latest updates, Anna University is planning to launch 10-12 certificates in the next four to five months. The courses will include Machine learning and Data Sciences. The vice-chancellor R. Velraj has confirmed it and said that they are researching the most demanding and relevant topics as per the requirements of the industry.
The official statement of the same reads, "In the first phase, we are planning to launch certificate courses on subjects related to machine learning and data analytics which are in very much in demand now," said Velraj. The university will further launch more certificate courses based on the response to these courses.
According to a faculty member of Anna University, "There is a lot of demand for skill development courses, especially among engineering students, to enhance their employability. We have the expertise to design the courses, prepare the study materials and impart teaching through online mode. We want to utilise our resources to boost our revenue. Initially, we will chalk out short-duration certificate courses which the students can complete within three to six months."
Anna University To Shut Down 10 Courses
Anna University has planned to close at least 10 courses in 13 constituent colleges due to consistent low enrolment numbers. "A team was formed to identify the courses which hardly have any takers in the constituent colleges. Instead of operating the courses for only a handful of students, it has been decided to close them down to save resources," told R Velraj.
Anna University Includes Transgender Option in Registration Forms
Anna University has recently made an addition regarding the transgender option in the application forms. This was done for the change of photographs in certificates. The move was taken when a candidate wished to prefer the transgender option instead of the male or female options in the registration forms.
Also Read: IGNOU January 2023 Session ODL, Online and Merit Programme Admission Link Close Tomorrow at ignou.ac.in