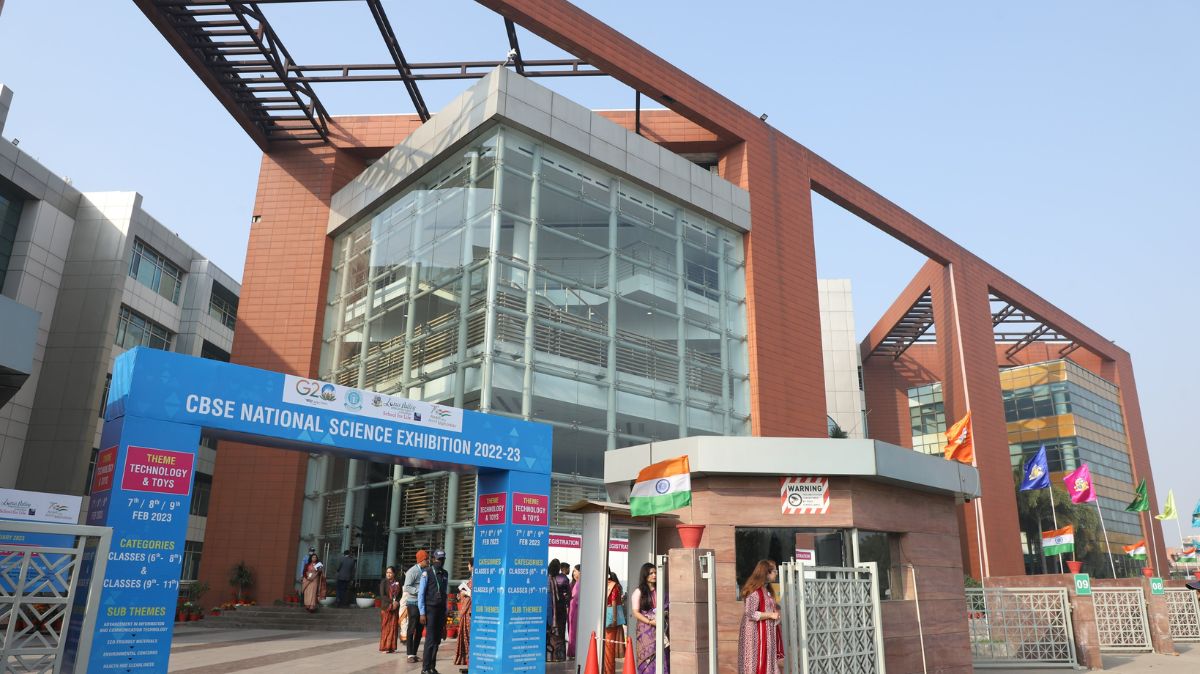 The Central Board of Secondary Education (CBSE) has recently conducted the "CBSE National Science Exhibition" between February 7 to February 9, 2023. The main theme for the exhibition was 'Technology and Toys'. It was reported that a total number of 3169 student teams across the country registered to participate in the event.
Moreover, there were 436 winning teams from the regional rounds at 35 venues across India and abroad who participated in the CBSE National Science Exhibition. Also, at the event, an expert panel of 12 judges were invited from various prestigious institutions. They participated in order to review each exhibit and winners were awarded suitable prizes.
#LVISG hosted the prestigious CBSE National Science Exhibition on 07th Feb '23, on the theme 'Technology and Toys' under the categories, grades 6 to 8 & 9 to 11, with participation of approx. 458 schools & 1400 students #NationalScienceExhibition pic.twitter.com/wzFYNSZjx0

— Lotus Valley Gurugram (@LVISGURUGRAM) February 9, 2023
Winning Exhibits
As per the official information, a total of 30 exhibits were shortlisted as winners and the teams of students were awarded a cash prize of Rs 5,000 each along with a certificate. Around 14 teams have been awarded in the Junior (6-8) and Senior (9-11) categories.
Furthermore, these winning exhibits will be nominated as CBSE entries in the Rashtriya Bal Vaigyaanik Pradarshani which is to be organized by the National Council of Educational Research and Training (NCERT). They will also get a direct entry chance to participate in the Science Exhibition organized by the Institute for Research and Innovation in Science (IRIS) National Science Fair programme.
Science Exhibition Highlights
The CBSE board conducts the Science Exhibition every year at regional and national levels. This provides a platform for several students to showcase their talents, creativity, innovation and inventiveness through this exhibition.
This event provides a medium for popularizing Science and also aims at increasing awareness among stakeholders about the relationship between Science, Technology and Society. This year in 2023, the exhibition resumed after a break of about two years post-COVID pandemic.
Also Read: UP Board 10, 12 Admit Card 2023 Expected Anytime Soon, Get Latest Updates Here