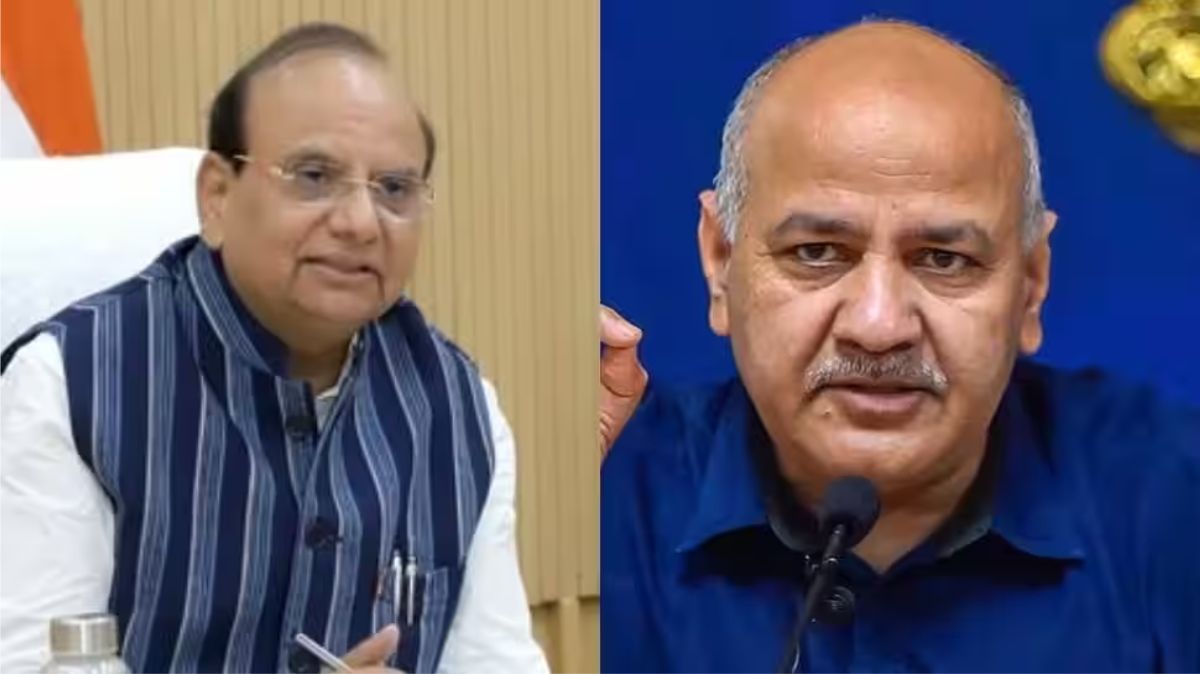 CBSE Term 2 Accountancy Syllabus- Class 11th
Delhi Deputy Chief Minister Manish Sisodia writes an official letter today to Lieutenant Governor V K Saxena concerning the Finland teacher training programme. According to the notification, he is seeking approval for the government's proposal to send teachers of state-run schools to Finland for a training programme.
On January 20, 2023, the Delhi Government sent the proposal to the Lieutenant Governor's Office in which he requested to allow all government school teachers to visit Finland for the training programme.
CBSE Term 2 Accountancy Syllabus- Class 11th
A few days ago, V K Saxena asked the government to first conduct a cost-benefit analysis of the programme. In the letter, Manish Sisodia stated that "politics" should not be played on "such sensitive issues'' and further asked Saxena to clear that particular file.
दिल्ली सरकार के शिक्षकों को ट्रेनिंग के लिए फ़िनलैंड भेजने की फ़ाईल 20 जनवरी से LG साहब की टेबल पर अटकी पड़ी हैं. मैंने उनसे पुनः अनुरोध किया है कि इस पर जल्द अपनी सहमति दें. फ़ाईल रोकने और घुमाने के चक्कर में ट्रेनिंग का अगला राउंड भी रद्द होने के कगार पर है. pic.twitter.com/oIHhdYNudV

CBSE Term 2 Accountancy Syllabus- Class 11th

— Manish Sisodia (@msisodia) January 31, 2023
Overseas Training for Govt School Teachers
The Deputy Chief Minister of Delhi Manish Sisodia stated in the official letter that the file has been revolving around the office since October last year in 2022. In addition to this, the file was sent again to Lieutenant Governor V K Saxena on January 20, 2023. However, no response has been received yet.
Sisodia said that since the request has been made for so many days, still no decision has been made by the governor concerning the issue. In the letter, he also writes that If the file is not cleared, the teacher's proposed training which is scheduled to be conducted in March 2023 will also not happen.
CBSE Term 2 Accountancy Syllabus- Class 11th
He made it to the Twitter handle and shared the letter there. Delhi Chief Minister Arvind Kejriwal also requested the Lieutenant Governor about the same and posted this letter on Twitter. They are asking the governor to allow the teachers to attend the training programme in Finland. He further proposed that the Hon'ble LG should allow the teachers to go abroad for a special training programme. Hon'ble LG had himself informed that he is not against this decision but has not yet permitted the same.
CBSE Term 2 Accountancy Syllabus- Class 11th
Also Read: Banaras Hindu University Organizing National Workshop on Research Writing, Academic Integrity Today