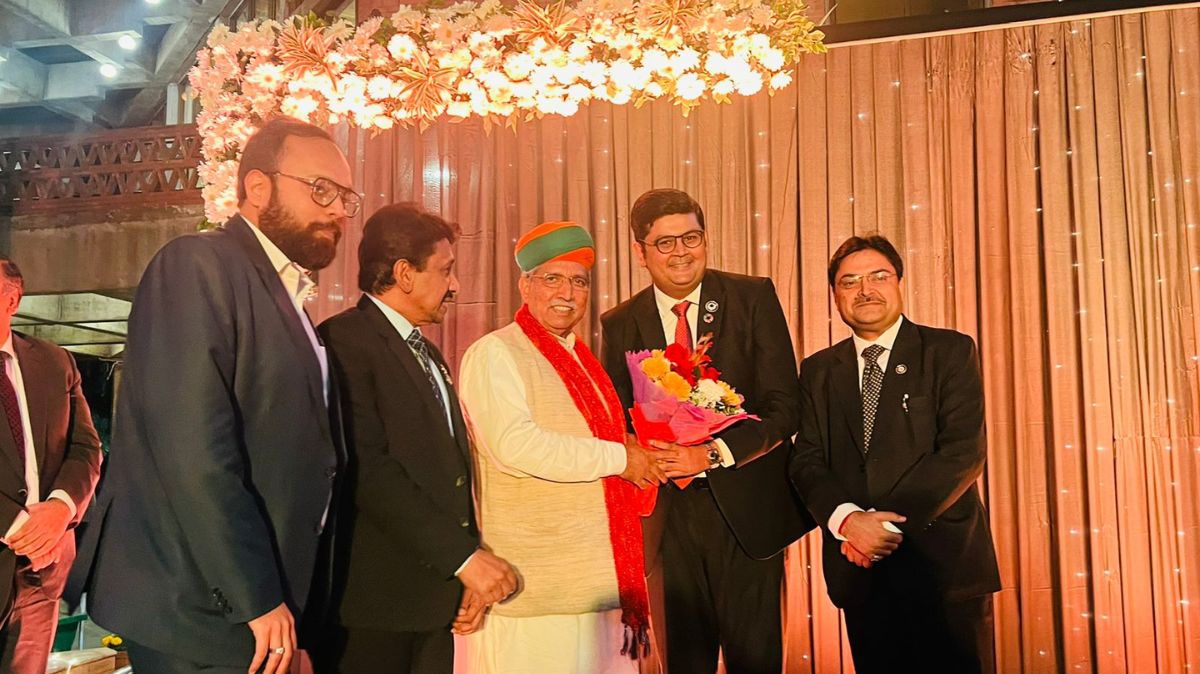 The Institute of Chartered Accountants of India (ICAI) has recently elected two of its new members as President and Vice President. As per the official information, CA Aniket Sunil Talati has been appointed as ICAI President and CA Ranjit Kumar Agaarwal will be administering the position of the Vice President of the ICAI Council.
Also, this event was held on February 12, 2023 (Sunday), as posted by the ICAI Twitter handle. These two torchbearers have been appointed for the year 2023-24. Moreover, Aniket Sunil Talati is the Director of the ICAI Accounting Research Foundation (ICAI ARF), Indian Institute of Insolvency Professionals of ICAI (IIIPI) as well as Extensible Business Reporting Language (XBRL) India.
He is also a member of various other committees, boards and directorates of the Institute f Chartered Accountants of India (ICAI). Additionally, he also serves as the technical advisor to the ICAI's nominee on the PAIB advisory group of IFAC along with technical advisor to the IFAC board member. He is a board member of SAFA (South Asian Federation of Accountants) reportedly.
ICAI elects New Torchbearers - CA. Aniket Sunil Talati elected as President, ICAI & CA. Ranjeet Kumar Agarwal elected as Vice-President, ICAI for the year 2023-24@AniketTalati @CaRANJEET pic.twitter.com/AKVopywtYP

— Institute of Chartered Accountants of India - ICAI (@theicai) February 12, 2023
Educational & Professional Backgrounds

According to the profile data on the official website of ICAI, CA Talati is a graduate of BCom from Mumbai University and completed his MCom from Gujarat University where he was a rank holder. He has organized several committees of the Branch and Regional Councils of ICAI.

Talking about the new Vice President of ICAI, Ranjeet Kumar Agarwal has previously been a Chartered Accountant for the last 24 years. Apart from this, he is also a Company Secretary at DISA. He was elected to the Central Council of the Institute of Chartered Accountants of India continuously three times (23rd, 24th and 25th).

सीए अनिकेत सुनील तलाती जी को @theicai का अध्यक्ष बनने पर हार्दिक बधाई एवं शुभकामनाएं व पूर्व अध्यक्ष सीए देवशीष मित्रा जी को उज्ज्वल कार्यकाल की मंगल कामनाएं।

आज सुनील तलाती जी को केंद्रीय मंत्री श्री @PiyushGoyal जी के साथ मिलकर शुभकामनाएं दी। pic.twitter.com/347MhHZJZL

— Arjun Ram Meghwal (@arjunrammeghwal) February 12, 2023
As the Chairperson of the Professional Development Committee of ICAI, Mr Ranjeet implemented Bank Branch Audit Software and further conceptualised and implemented UDIN. He has earlier served as the Convenor of a group constituted to implement the UDIN concept in all SAARC countries.
When he chaired as Ethical Standard Board of ICAI in 2019, he played a significant role towards bringing the revised Code of Ethics after a gap of about 10 years. He has also been the Chairman of the Committee for Members in Industry and Business and Tax Audit Quality Review Board of ICAI wherein major processes were carried out for development.
Also Read: Kerala Govt Launches Young Innovators, Industry on Campus Schemes, Creating Job Opportunities for Students