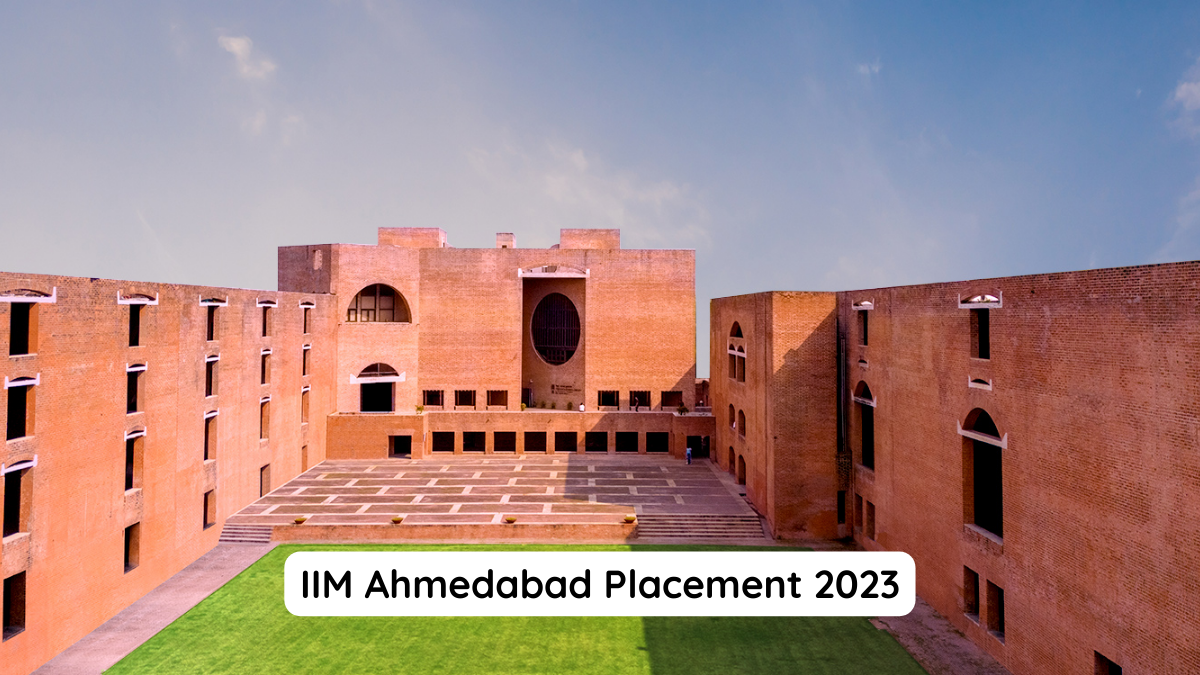 IIM Ahmedabad Placement 2023: As per the latest updates, the Indian Institute of Management, Ahmedabad (IIM Ahmedabad) has completed the placements for students of the Postgraduate programme in Management. In IIM Ahmedabad Placement 2023 session, over 188 companies participated offering a total of 280 roles. However, the average package is yet to be announced by the authorities.
The placement session was conducted in two stages. In this 1st stage, companies judged the students on the basis of their past work experience and provided them with mid-level managerial jobs. Afterward, the companies were divided into cohorts in the final session.
Who Participated in IIM Ahmedabad Placement 2023
In the laterals process, 34 businesses took part, including Amagi, American Express, Angel One, Arteria Technologies, BrowserStack, Capital One, EXL Service, FinIQ, Lodha Group, Media.net, Microsoft, Ola, Paytm, Piramal Alternatives, Praxis Global Alliance, PwC, Trident Limited, and Zomato.
Essar Group, cult.fit, Javis, BLS International, Wells Fargo & Co, WestBridge Capital, and other new employers have all recently been hired at IIM Ahmedabad.
Top Recruiters at IIM Ahmedabad Placement 2023
As per the reports, Arthur D. Little, Alvarez & Marsal, Bain & Co., Boston Consulting Group, Kearney, KPMG, McKinsey & Company, Monitor Deloitte, Oliver Wyman, Praxis Global Alliance, PwC, and Strategy & Middle East were the top recruiters in the consulting domain.
However, top recruiters in investment banking and markets and private equity, venture capital, and asset management space are A91 Partners, Arpwood Capital, Bank of America, ARGA Investment, Avendus, Citibank, Goldman Sachs, HSBC, Morgan Stanley, Premji Invest, o3 Capital, JP Morgan Chase & Co, Kotak, and Standard Chartered, among others.
However, McKinsey and Company made the highest job offers. They were followed by Boston Consulting Group (BCG) who made 33 offers. Goldman Sachs was the largest recruiter in investment banks.
IIM Ahmedabad Placements 2023 Witnesses Massive Hike
This year's placements at IIM Ahmedabad showed a 135 percent increase in the number of net offers for the conglomerate cohort, a nearly 19% increase for the private equity, venture capital, and asset management cohort, and a 20% increase for the cards and financial advising cohort.
Also Read: JEE Main Registration 2023 for Session 2 Ends Today, Apply Soon at jeemain.nta.nic.in