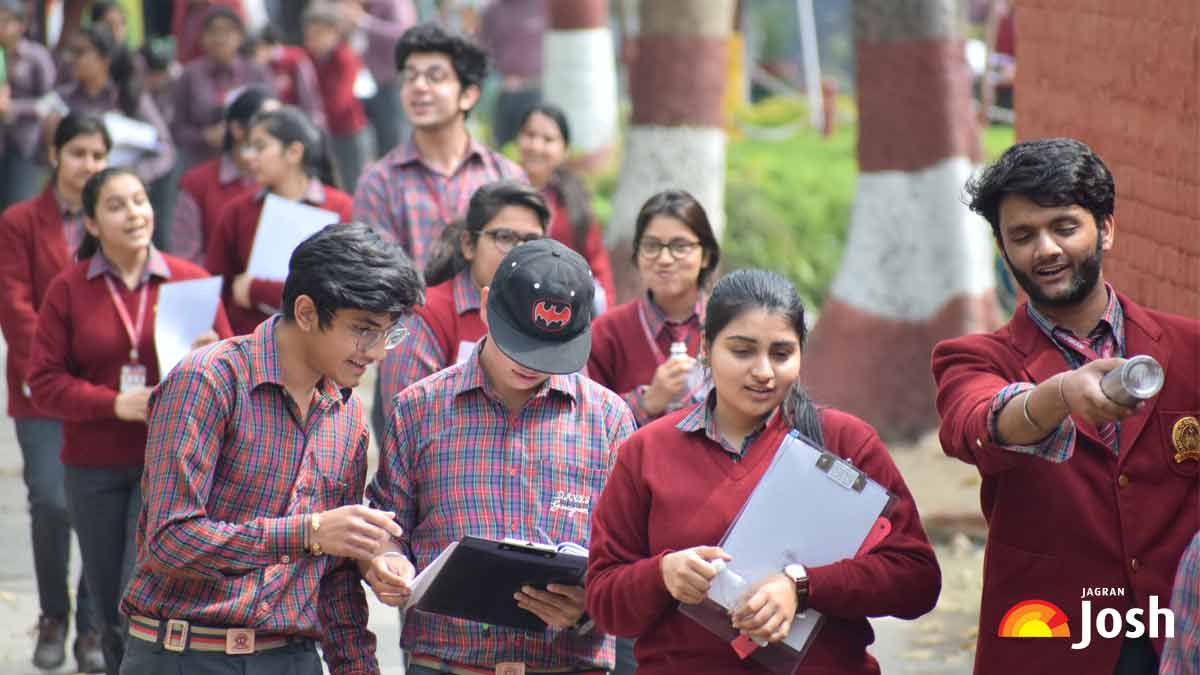 Punjab Govt Postpones School Reopening : As per the latest update, Schools in Punjab to reopen from October 19 and only class 9th to 12th students will be allowed to attend physical classes, as announced by Punjab School Education minister Vijay Inder Singla. As per the guidelines of the Home Ministry and Central Government, schools will be allowed to reopen in the state in areas outside containment zones. On similar lines, students and teachers who reside in containment zones will not be allowed to attend classes or visit schools until their area if cleared of this status.
Online Classes to Continue
To confirm the development, the Education Department also released a press release conveying all the important guidelines for school reopening in Punjab. However, while schools have been allowed to reopen, the state government also plans to continue online learning for students until further orders. In this regards, Punjab School Education Minister Vijay Inder Singla said that "As the schools are already conducting online classes, and some students prefer to attend online classes rather than physically attend school, they may be permitted to do so. The students will be able to attend the physical classes only with the written consent of parents."
SOPs / Guidelines for School Reopening in Punjab
To ensure safety, health and well-being of the students, the state government has released a detailed set of SOPs and Guidelines for reopening of schools in Punjab. Check the revised dates and SOPs released by the Government Below:
Masks Compulsory: As per the guidelines released by Punjab Education Department, all students visiting schools have to compulsorily wear a mask during their stay on the campus. Parents have been asked to sensitize students about importance of wearing a mask while at schools and also to tell their children or wards to not exchange masks with others.
Dressing: The guidelines also prescribe students to wear full-sleeved clothes to minimize the interaction with any public surface.
Shift-Based Classes: In order to ensure that proper social distancing is maintained among students, while they attend classes; the state government has empowered schools to take decision to run schools in two shifts. In case of higher strength of students, schools have also been allowed to call students on alternate days to ensure proper physical distance is maintained.
Ensure Availability of COVID essentials: School administrators have also been instructed by the exam authorities to ensure availability of COVID essentials including foot-operated hand washing facilities in the schools and ensure availability of key supplies like contactless thermometers, disinfectants, soaps, etc and arrange for the availability of these essentials in advance before school reopening.
Seating Arrangements: Schools have also been directed to device alternative seating arrangements and to mark the seats in classrooms ensuring a distance of a minimum of 6 feet. On similar lines, social distancing norms are to be strictly followed in staffrooms, office area, hostels, and other places of public interaction.
Awareness Drive: Schools would also ensure the installation of posters/messages/stickers and signage at appropriate places reminding students about maintaining social distancing.
REGISTER FOR RESULTS UPDATES